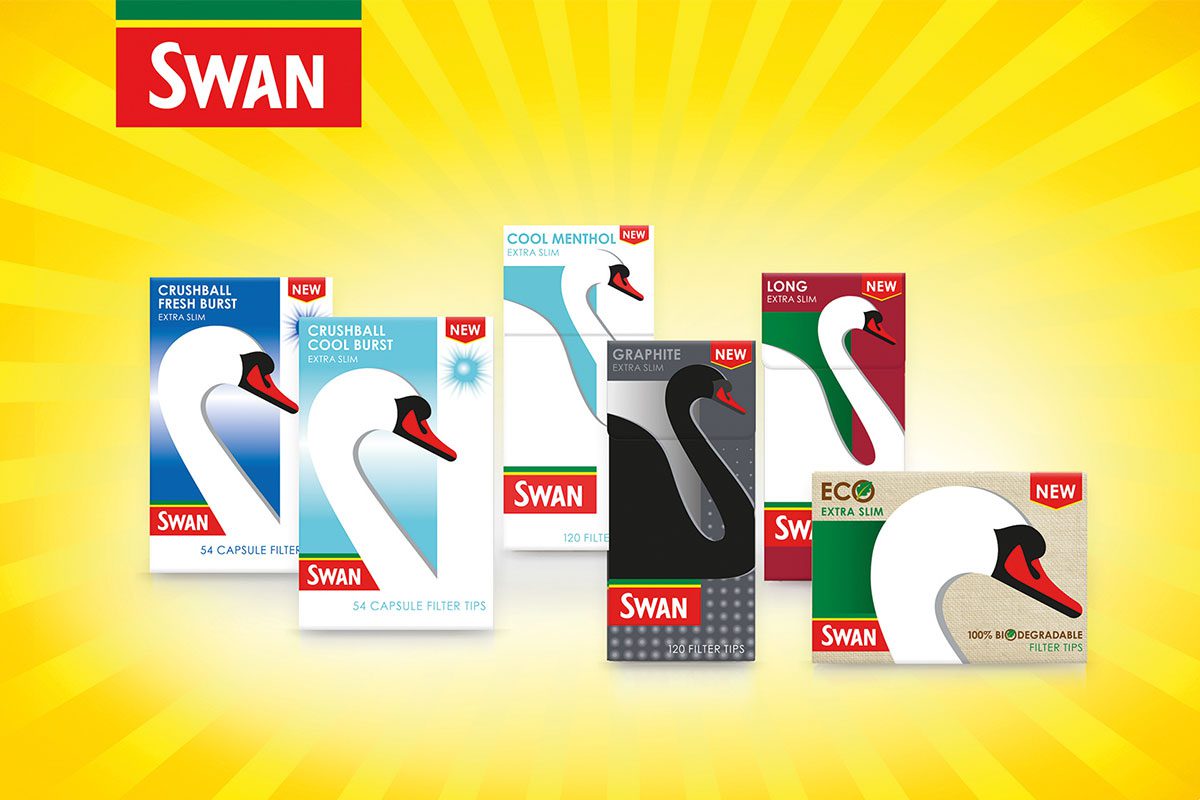 THE menthol ban comes into force this month, leaving existing adult smokers with fewer options in the factory-made cigarette category.
But in roll your own, menthol fans have more choice than ever thanks to a raft of tobacco accessories NPD.
Republic Technologies had a busy first quarter in 2020, launching six new filters under its Swan brand.
The move represented the biggest ever NPD programme for Swan, and it included three new menthol filters.
And menthol ban or not, the timing couldn't be better according to Republic Technologies, with the firm highlighting the strong performance of tobacco accessories in Scotland, which is currently outperforming total tobacco.
IRI Total Market figures for Scotland covering the 52 weeks to 23 February 2020 revealed that tobacco accessories are now worth £29.5 million and growing at 0.8% year on year.
Filters were particularly strong performers, with year-on-year growth of 5.9%.
Gavin Anderson, general sales manager at Republic Technologies UK, suggested the menthol ban will create a big opportunity for convenience retailers to boost accessories sales.
"We know that menthol cigarette smokers have a strong preference for the distinctive flavour and will be looking for quality alternatives after 20 May.
"As they do, they will be turning to retailers throughout Scotland for advice and
guidance.
"Our three new menthol filters are already proving really popular, providing the choice, quality and menthol flavour delivery which enable smokers of factory-made menthol cigarettes to easily transition to menthol filters.
"And generally speaking, as rising numbers of smokers are looking at alternatives to factory made cigarettes, and the emerging vaping sector is still under close scrutiny, timely, category-boosting NPD of this kind enables retailers to meet demand amongst menthol smokers whose preference is to continue with their preferred flavour."
• The three menthol filters in the Swan range are: Cool Menthol Extra Slim, a sister product to Swan's existing Menthol Extra Slim pack. Cool Menthol Extra Slim is available in a 120-filter pack and priced at £1.09 RRP;
Cool Burst Crushball, a two-part sliding pack containing 54 filters with a crush capsule that delivers menthol flavour. Priced at £1.29 RRP;
Fresh Burst Crushball, a peppermint flavoured filter in a two-part sliding pack. Priced at £1.29 RRP for a 54 filter pack.
Republic Technologies' NPD drive also included the launch of Swan Graphite Filter, Swan Long Extra Slim Filter, and Swan Eco Loose Filter.