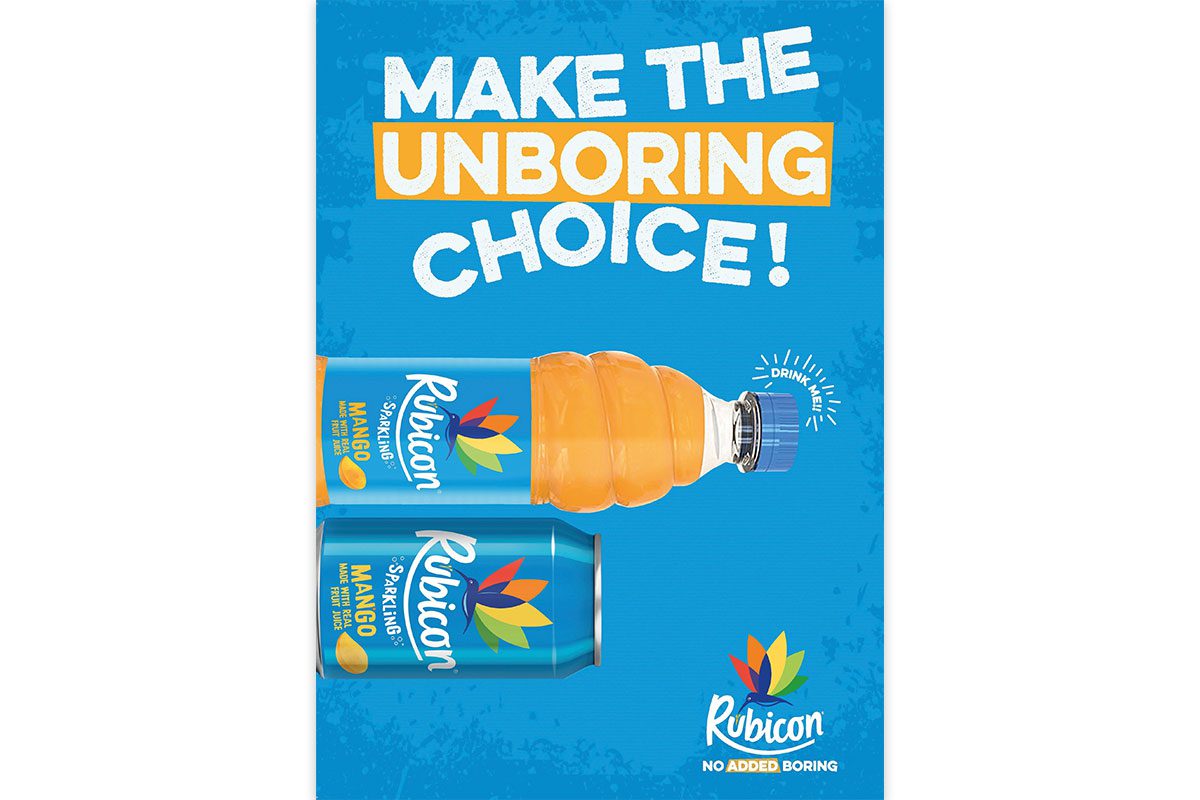 AG BARR is spending big on its Rubicon brand, investing £5 million in a new marketing campaign.
The new 'Make The Unboring Choice' campaign will see Rubicon appear on TV and video on demand with a new ad this month, as well as across digital and social media channels including Snapchat and Spotify.
Point of sale materials will also be available to retailers as part of the campaign.
Adrian Troy, marketing director at AG Barr said: "Taste remains the number one reason for shoppers to choose a soft drink and their desire to try new and different flavours is growing. In the UK, exotic flavours are growing three times faster than traditional flavours.
"Other categories have evolved to excite shoppers with new and interesting flavours. However the soft drinks category still has a long way to go and there is a huge retailer opportunity to increase sales by widening the choice of flavours that they stock.
"Our £5 million heavyweight national brand investment will drive massive brand awareness which will create lots of shopper demand."