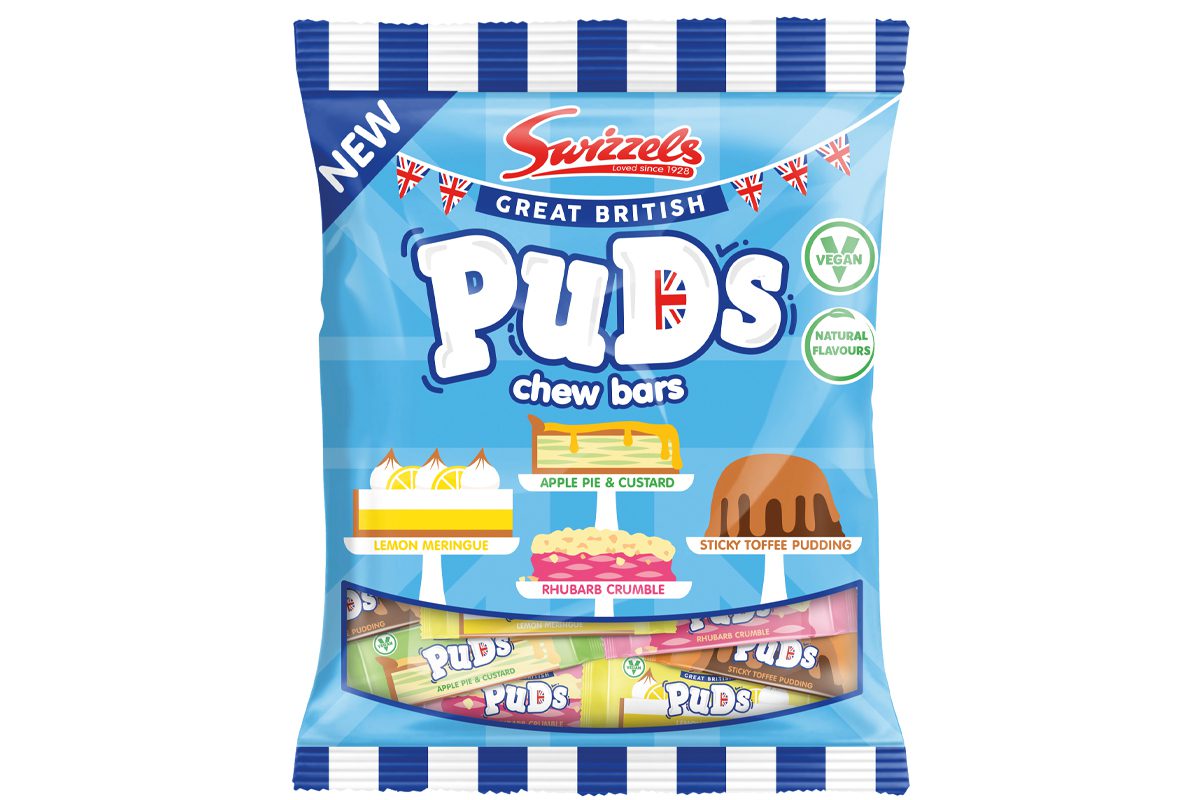 THE public has spoken and now Swizzels has rolled out a new hanging-bag variant chosen by fans.
Great British Puds has been developed by Swizzels in partnership with competition winner Tracy-Jane Fielding.
Fielding suggested the new variant – which includes four varieties of classic desserts – in her entry to Swizzel's 90th birthday competition.
Great British Puds packs include individually wrapped bars in Sticky Toffee Pudding, Lemon Meringue, Rhubarb Crumble, and Apple Pie & Custard flavours.
The new variant is available in a 150g bag with an RRP of £1.29.
Jeremy Dee, managing director of Swizzels said: "Since the announcement of our Sweetest Invention competition winner, the team and our winner Tracy-Jane have been hard at work developing Great British Puds, so we are delighted to finally be able to bring them to retailers.
"Our mission remains to be leading the way with new, ingenious sweet inventions, so involving our dedicated fans in this process and receiving their creative ideas is a great way to achieve this."