Eden Mill sees increased demand for RTDs as consumers party at home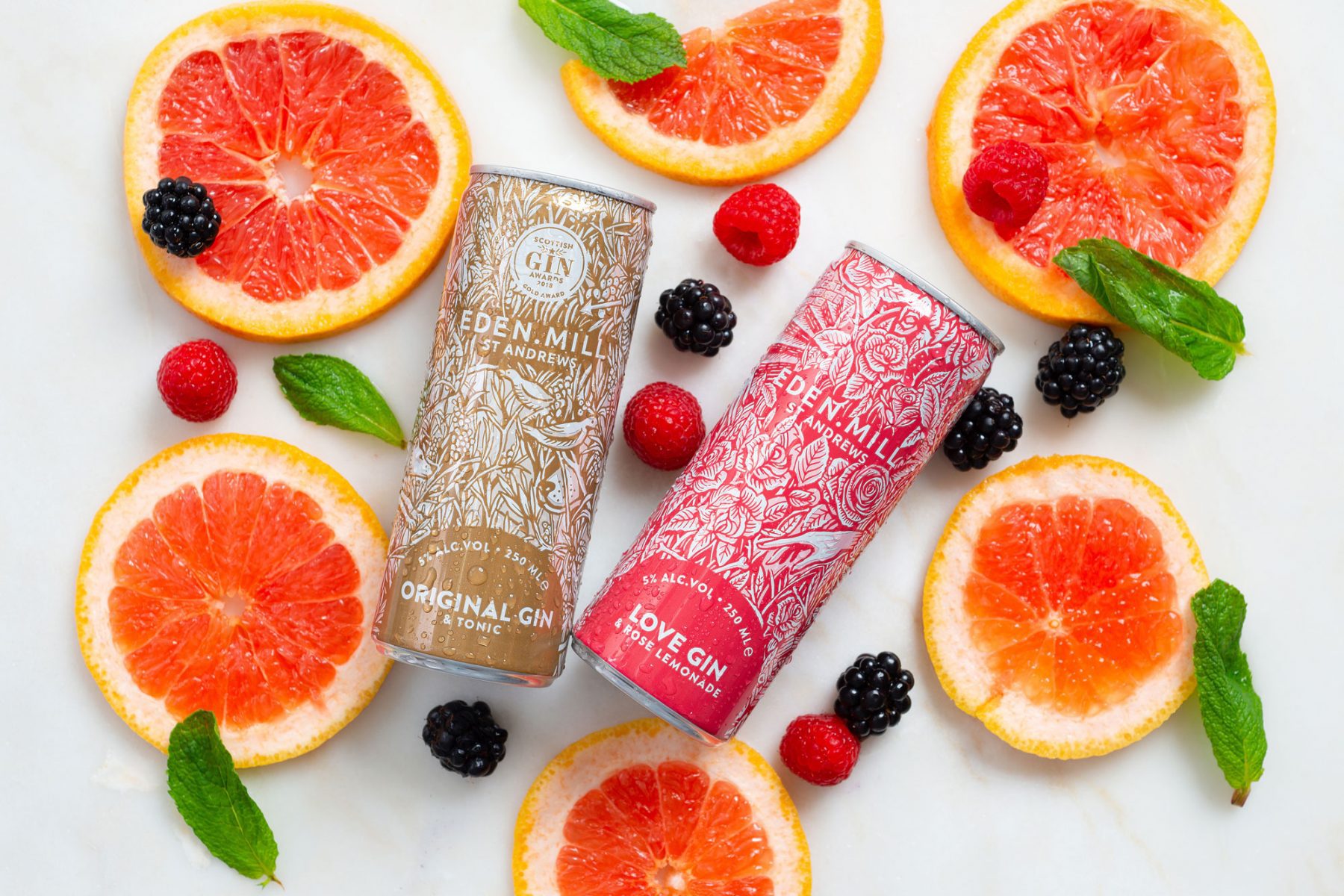 WITH consumers confined to their homes, the big night in is booming.
From digital pub quizzes to box set binges, Scottish shoppers have turned Friday night into a living room occasion.
Coronavirus may have put any going-out plans on ice, but despite the challenges faced by all, many are still making the best of it – and that includes picking up off-sales favourites.
St Andrews-based distiller Eden Mill highlighted changes in consumer behaviour, with some shoppers bringing the on-trade to their living room.
A spokesperson said: "In reflection of the recent trends within the hospitality industry, the retail industry is mirroring the upwards trend of cocktail consumption. This has been proved through the popularity of ready-to-drink cocktail serves being purchased through retail sites.
"At Eden Mill, we have a unique ability to produce a large variety of ready-to-drink cocktails due to having our own canning and production line. This allows us to have flexibility when it comes to creating our very own new and exciting flavours of cocktails."
It's not just RTDs that are seeing an uptick under coronavirus lockdown.
Eden Mill has also found some consumers turning their hand to a bit of at-home bartending. Retailers can tap into this, according to the distiller, while generating some incremental sales.
"Retailers could display some classic cocktail garnishes near the alcohol shelves, such as limes, lemons, pineapples or passion fruits.
"If a customer picks these up and garnishes their cocktails with these then it will improve their overall experience with their purchase, and on some level could encourage them to return.
"Retailers can also use social media to promote this concept, for example, they could show one of the premade cocktails that they sell in a nice glass with a garnish and ensure the customer that they can get everything they need to serve a perfect drink for their big night in from your outlet," they said.
And while COVID-19 has put plans on hold for some, Eden Mill said it's still looking forward to the launch of its Maverick Martini. A nod to popular on-trade serve 'Pornstar Martini', the cocktail is made from Eden Mill Oak Gin and will join the brand's Mixology Project range of RTDs.
The spokesperson said: "We are so excited to launch this product and believe it will be a very popular addition to our Mixology Project Range as we are aware of the nation's admiration for the classic pornstar martini."