Scottish retailers and staff placed on front lines of battle to tackle biggest health crisis for a generation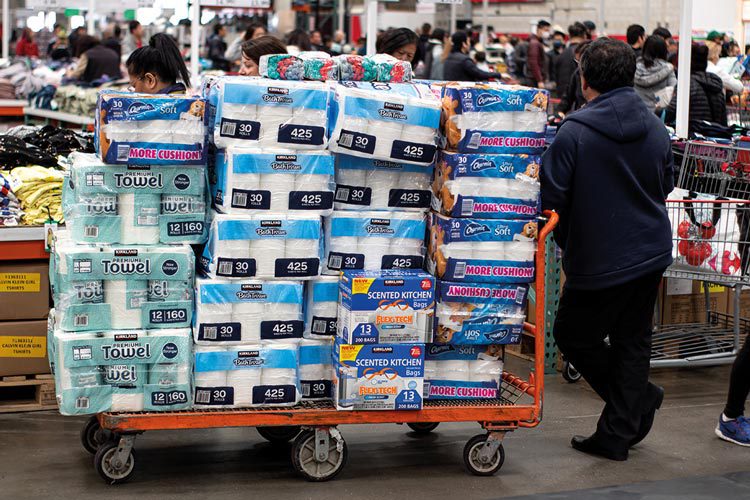 THE UK is enduring the biggest change to daily life since the Second World War, and Scotland's retailers are on the front lines.
Accelerated growth in the number of cases, and deaths caused by COVID-19 – commonly referred to as coronavirus – has thrust retailers into a position of enormous responsibility.
Since Prime Minister Boris Johnson announced that the country would in effect be on lockdown, food retailers have been left as one of the few businesses continuing to serve the public.
The impact on convenience retail has already been marked.
Figures provided by EPOS and data firm The Retail Data Partnership for the 19 March revealed a surge in spending in convenience following the lockdown announcement.
TRDP's analysis of around 3,000 of its customer's stores revealed that average footfall surged by 20% on the night the Prime Minister announced stricter social distancing measures, as compared to the same day the previous week.
Average basket spend was also up 22%, with some independent convenience stores doubling daily turnover in one week.
Figures provided by data specialist Nielsen painted a similar picture.
It revealed that grocery sales at UK supermarkets during the week ending 14 March increased by over 22% compared to the same period in 2019.
This was equal to an additional £467m more in purchases than at the same time last year.
Household and pet care items saw the biggest increase, up 65%, while ambient, shelf stable food sales were up 62%.
Mike Watkins, head of retailer and business insight at Nielsen said: "The week ending 14 March was the first week we witnessed retailers come under significant pressure to serve consumers, as supply chains were stretched in order to keep up with the unprecedented demand from shoppers.
"Our data shows that stockpiling has intensified as consumers continuously purchase more of the same items, leading to a noticeable rise in 'out of stocks'.
"During this particular week we also saw sales of frozen food accelerate.
"Shoppers have stocked up their cupboards and now they're stocking up their freezers. We anticipate we'll see a further surge in sales as retailers continue to work hard and put various measures in place to keep the shelves full over the next few weeks."