Highland Spring tops plain water rankings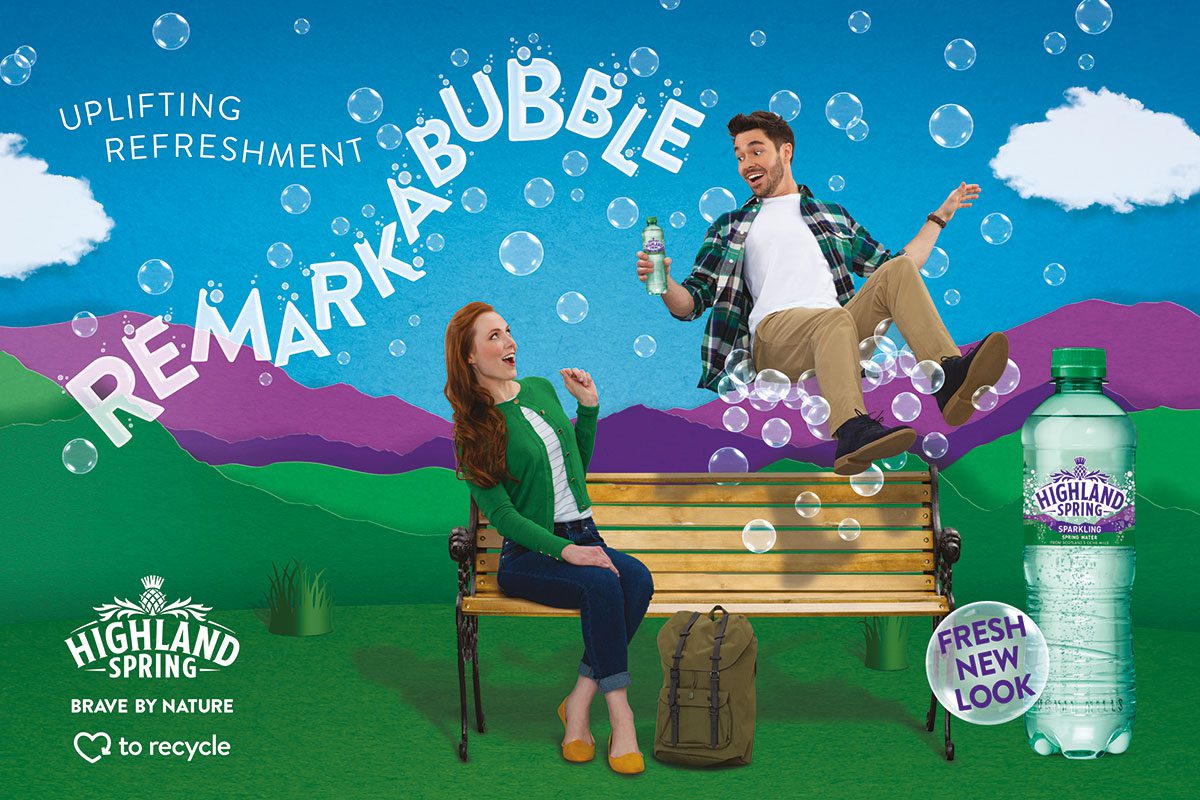 SPRING has truly sprung for Scottish bottled water brand, Highland Spring. The firm has overtaken Evian as the number one plain bottled water brand in the UK according to Nielsen figures.
Highland Spring now enjoys 17.3% of the overall category share – with its 12.3% value rise year on year making it the biggest contributor to total soft drinks category growth in 2019.
Carol Saunders, the group's head of marketing, attributes this success to Highland Spring's "industry-leading environmental initiatives, distribution gains and a 2017 relaunch."
Highland Spring's growth coincided with the brand taking steps to improve its sustainability credentials, including the launch of its Eco Bottle, made from 100% recycled plastic.
The brand's distribution partnership with Lucozade Ribena Suntory also appears to have helped drive impulse and convenience sales. Data from Nielsen showed an increase in profits for the brand, with sales up £15.6m to £143.2m.
In contrast, the remaining top 10 plain bottled water brands saw sales fall by 8.3% combined.