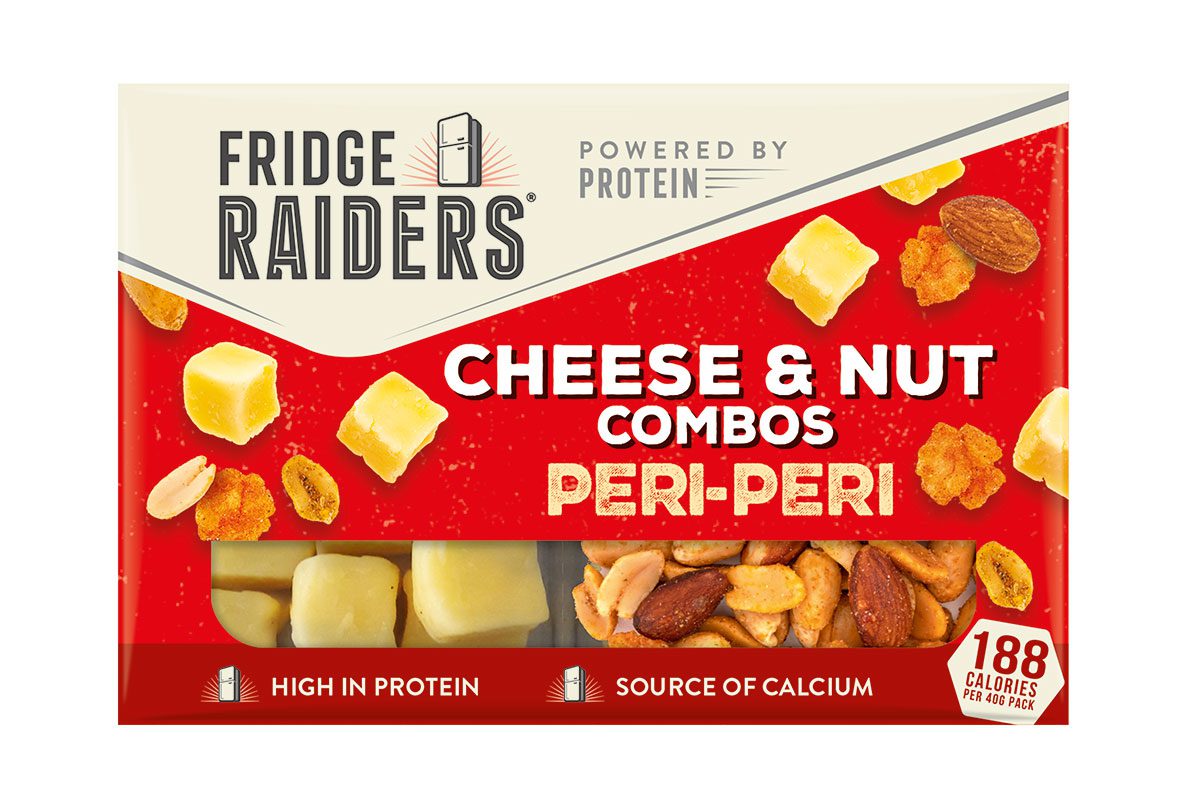 SNACK brand Fridge Raiders has announced plans to move its entire Cheese & Nut Combos range to a single serve 40g format.
The brand is making the move in a bid to tap into the growing demand for on-the-go snacks.
Fridge Raiders will also expand its portfolio with the launch of a new Peri-Peri Cheese & Nuts pack.
Julia May, brand manager at Fridge Raiders said: "To support the rise in shoppers who want to be able to consume healthy food on-the-go, Fridge Raiders is committed to creating a range of products that combine people's favourite snacks in an easy-to-consume, no mess format that also contains low salt, fat and sugar.
"Our move to a convenient, single serve format for our popular Cheese & Nut Combos will help retailers to really tap into this healthy on-the-go snacking moment, as well as encouraging more shoppers to pick up a pack and trial the range.
"We know that our Combos product has a really high repeat rate, so we're confident that by driving trial in store, shoppers will come back again and again."