Convenience retail stars gathered together for a night of celebration at the Scottish Grocer Awards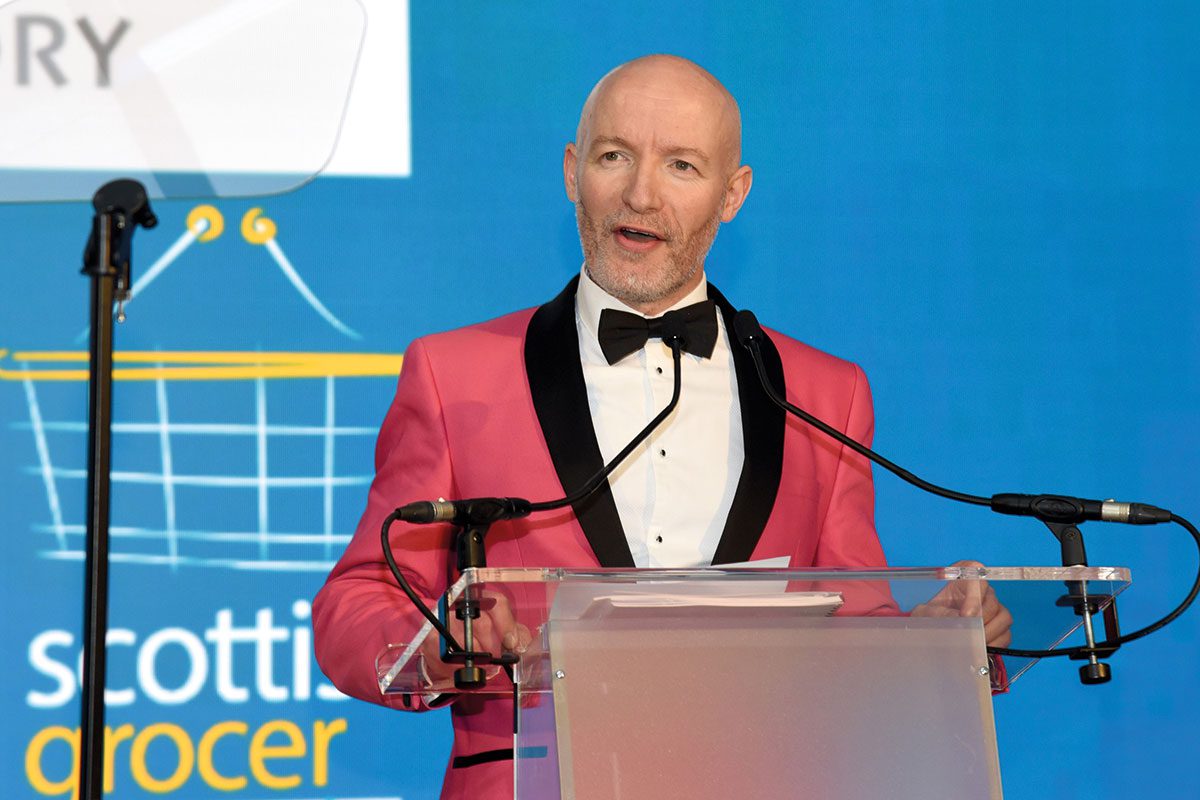 SCOTTISH retailers did themselves proud on what was perhaps the last opportunity to let their hair down for a good while.
This year's Scottish Grocer Awards took place on the eve of a dramatic shift in our way of life.
Retailers across the country are currently going above and beyond the call of duty to serve their communities – but before the lockdown, they had every reason to celebrate.
After a judging process that saw Scottish Grocer join forces with industry experts and category sponsors and travel across the length and breadth of Scotland, the results were in.
The 2020 Scottish Grocer Awards recognised excellence across 20 categories, visiting stores from Dumfries and Galloway to Aberdeenshire, and just about everywhere in between.
Proceedings got off to a riotous start thanks to this year's host, kilted TV comedy star Craig Hill.
Craig wasted no time in grilling guests at the Hilton Glasgow before dancing his way back to the podium for this year's awards ceremony.
• The night opened with the Best Soft Drinks Outlet. Judges were looking for stores with an excellent soft drinks range that met the needs of all soft-drinks occasions – and were also on the lookout for great promotional and merchandising work.
Spar Renfrew was the well deserving winner, taking home the first Scottish Grocer Awards trophy of the night.
• Next up was the Innovation Award. This award recognises stores that have shown real imagination to improve the service they offer customers. The store with the vision to fend off competition was Nisa Pinkie Farm Convenience Store, Musselburgh.
• Scottish consumers aren't afraid to indulge, making the third award of the night, Confectionery Retailer of the Year, a hotly contested one. Competition may have been tough, but Day-Today Express, Stenhousemuir, walked away with the title.
• Family is at the heart of so many Scottish retail businesses that the Family Business of the Year award is undoubtedly close to the hearts of many.
Awards judges were looking for evidence of a thriving family run retail business, and they didn't come back empty handed.
With three-generations working in the store, Lochcarron Food Centre, Strathcarron was a worthy winner on the night.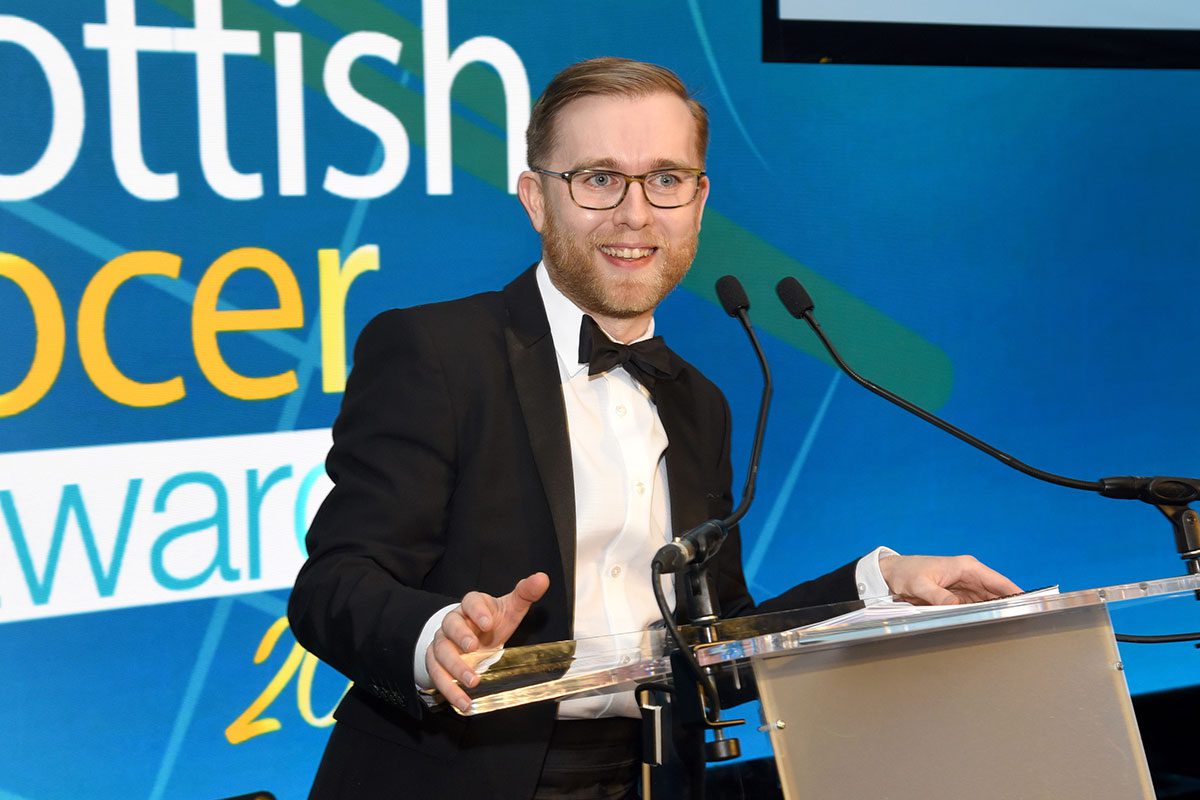 • Food to go is booming in Scottish convenience stores at the moment, meaning the winner of the next award would surely be one to watch.
After some hard work tasting some of the best food to go Scotland has to offer, judges named Scotmid Co-operative Thornhill, Elgin, this year's Food To Go award winner.
• Off sales categories have grown in complexity in recent years, with more and more customers knowing their London Dry from their Old Tom gin. For the Licensed Retailer of the Year award, judges were after a store with a great range and fantastic staff knowledge.
The winner, Doonfoot Day-Today, has all the qualities to be expected of a fantastic licensed retailer, as well as a great relationship with customers.
• The seventh award of the night, Post Office Retailer of the Year recognises those retailers who have taken up the opportunity to play their part in providing a first class service to their customers.
It's a complex category, but judges decided Merchant City Post Office, Glasgow, really delivered across the store.
• Next up, Tobacco Retailer of the Year. Excellent market knowledge and an awareness of customer preferences, as well as full compliance, were all prerequisites of success.
This year's winner, Shawlands News, had it all, from comprehensive gantry and fully trained staff, to a welcoming environment that keeps customers coming back.
• A new category for 2020, Vaping Retailer of the Year recognises excellence in one of the most exciting categories in convenience.
There were plenty of innovative displays for awards judges to take in, and the level of knowledge demonstrated by all three finalists was impressive.
Only one store can walk away with the top prize however, and Racetrack Autoport Services, Glasgow, was the first ever store to scoop the Vaping Retailer of the Year title.
• Customers want as pleasant a shopping experience as possible, and the Merchandising Award celebrates those who really get it right.
Thanks in part to excellent signage, well managed promotions and engaging displays, Clydebank Co-operative Keystore More, Hardgate, secured this year's Merchandising Award.
• In today's world, everyone must take stock of their impact on the environment and look for ways to reduce it where they can.
Many retailers across Scotland have been making great strides in this area, making 2020 the perfect year to name the first ever Sustainability Champion.
Environmental impact was something all three finalists had clearly thought deeply about and judges were happy to see a broad range of innovative solutions on display.
This year's winner, Premier @ The Union, Dundee, has been banging the eco drum for years and it was fitting to see the store named Sustainability Champion.
• The evening's next award was split into two divisions. Symbol Store of the Year (multiple store) and Symbol Store of the Year (single store).
Judges were on the hunt for a store that demonstrated the consistency and standards expected by the symbol group, strong business and staff training plans, and an offer to suit their local community's needs.
In the multiple store division, Ross Macpherson and Mandi Duncan of Day-Today Barassie and Day-Today Doonfoot emerged as the first double award winners of the night.
For single store, judges were won over by an outstanding forecourt convenience store – Brysons Londis, Prestwick.
• Next up was the Innovation in Impulse Award. This award recognises those retailers who have demonstrated original thinking in their store and judges were on the hunt for outstanding ranging, merchandising and clever solutions to support impulse sales.
This award saw another double-winner crowned as Premier @ The Union snapped up its second Scottish Grocer Award of the night.
• Always one to watch for any guests seeking inspiration, the Best New Store award was open to stores which opened or relaunched between 1 October 2018 and 30 September 2019.
Smart designs, a strong concept, fresh ideas and evidence that the investment had paid of were all critical to success in this category.
Scotmid Co-operative Drumnadrochit won the day, a fitting cherry on the cake following swiftly on from the store celebrating its first birthday.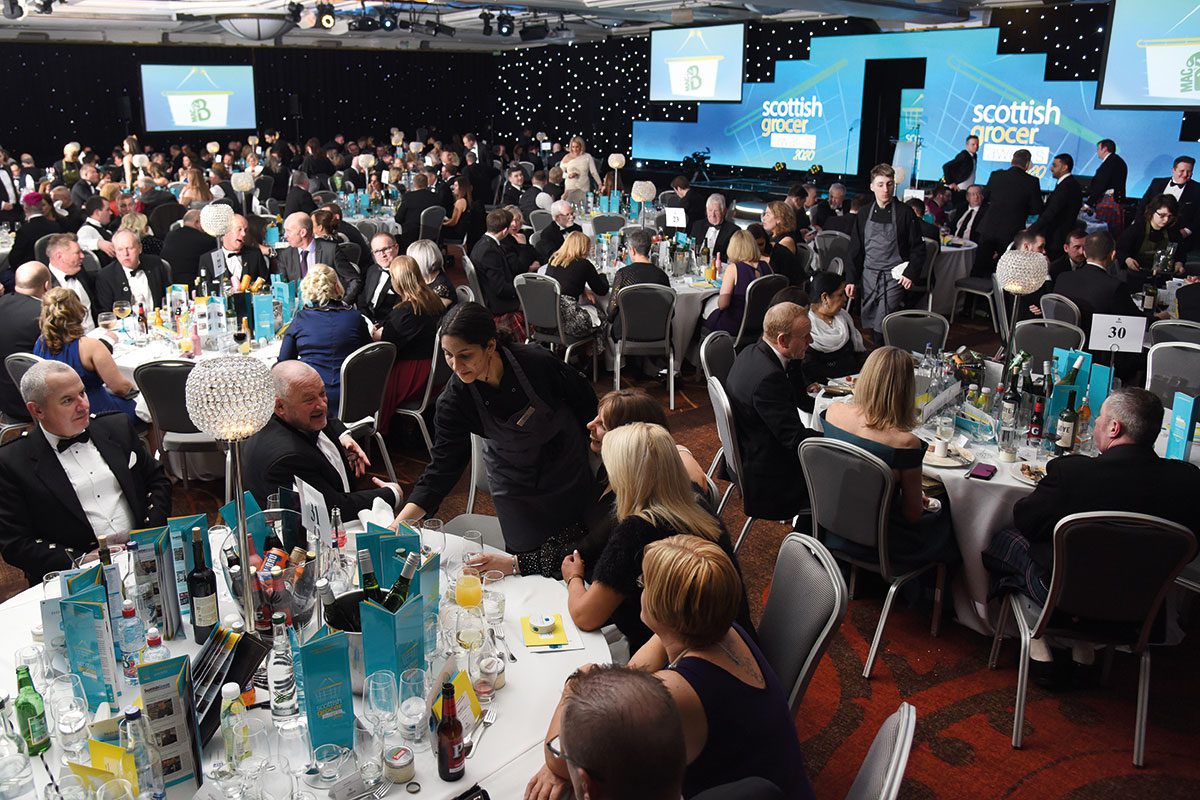 • An award which celebrates one of the very best aspects of Scotland's convenience sector, Community Retailer of the Year rewards those stores that really show some heart.
Every finalist was deserving of a prize, but Watson's Grocers and Daughters was more than worthy of this year's the award.
• Stores would be nothing without their employees, so it was great to see hard work recognised. For the Employee of the Year award, going the extra mile was something of a given from each finalist.
Scottish customers are truly blessed to be served by so many caring retail workers, but Spar Renfrew shoppers would surely agree that Angela Gibson was fully deserving of the Employee of the Year title.
• Next up, a big one, Independent Retailer of the Year. Each finalist demonstrated excellence right across their business, from the back office to the shop floor.
Competition was tight, but it was Faraz Iqbal's night, with Premier Linktown Local, Kirkcaldy named Independent Retailer of the Year.
• The penultimate award of the evening, The Entrepreneur Award, was judged by a panel of experts. This award recognises a retailers who aren't afraid to put their money where there mouth is, and then make that investment pay off.
Premier retailer Ian Mitchell was recognised for the development of his three thriving Ayrshire stores – which all prove the value of smart investment in a convenience store.
• The last and largest honour of the evening, the Industry Achievement award, was selected by representatives of Scottish Grocer and Swan, Repulic Technologies.
Franco Margiotta of Margiotta Food and Wine was recognised for his outstanding contribution to retail. Margiotta Food and Wine stores have been serving Edinburgh locals, students and visitors to the capital for decades, and look set to continue doing so for decades more.
The Roll of Honour
Best Soft Drinks Outlet of the Year
Supported by Coca-Cola European Partners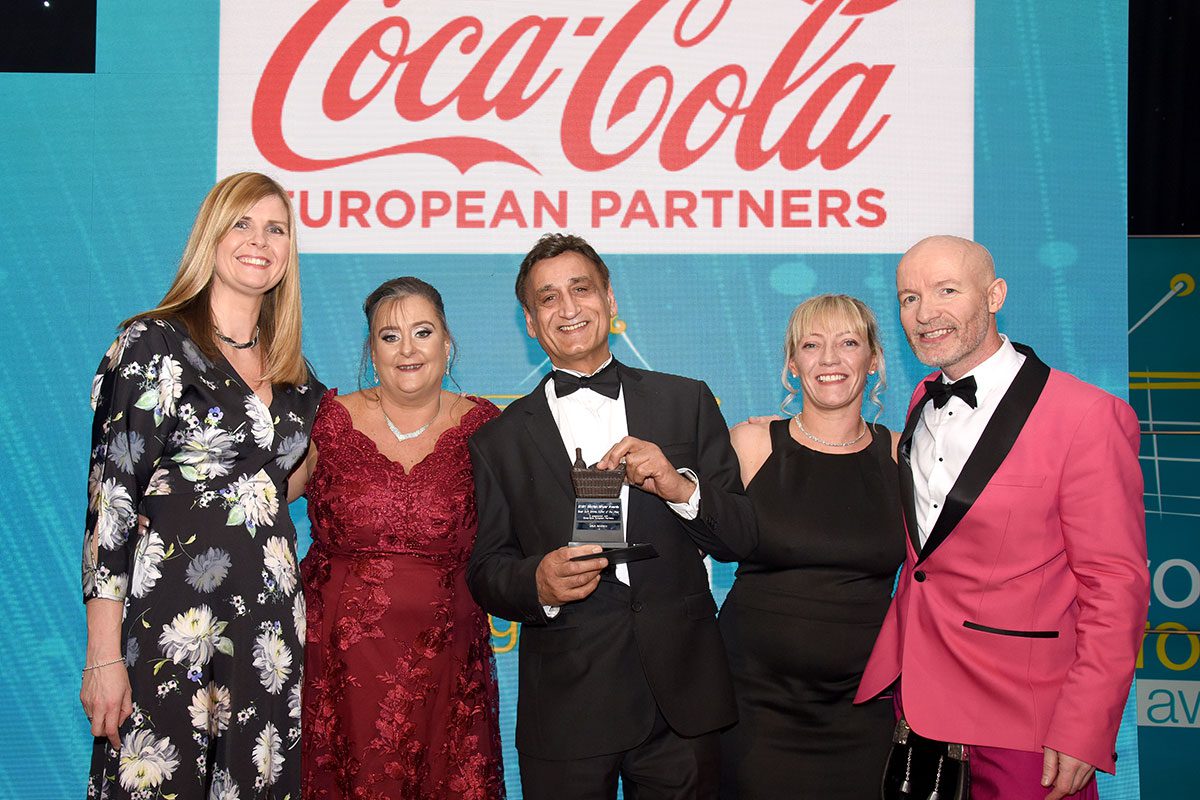 Winner: Spar Renfrew
Highly commended
Londis Solo Convenience, Baillieston
Retail Express, Uddingston
---
Innovation Award
Supported by Philip Morris Limited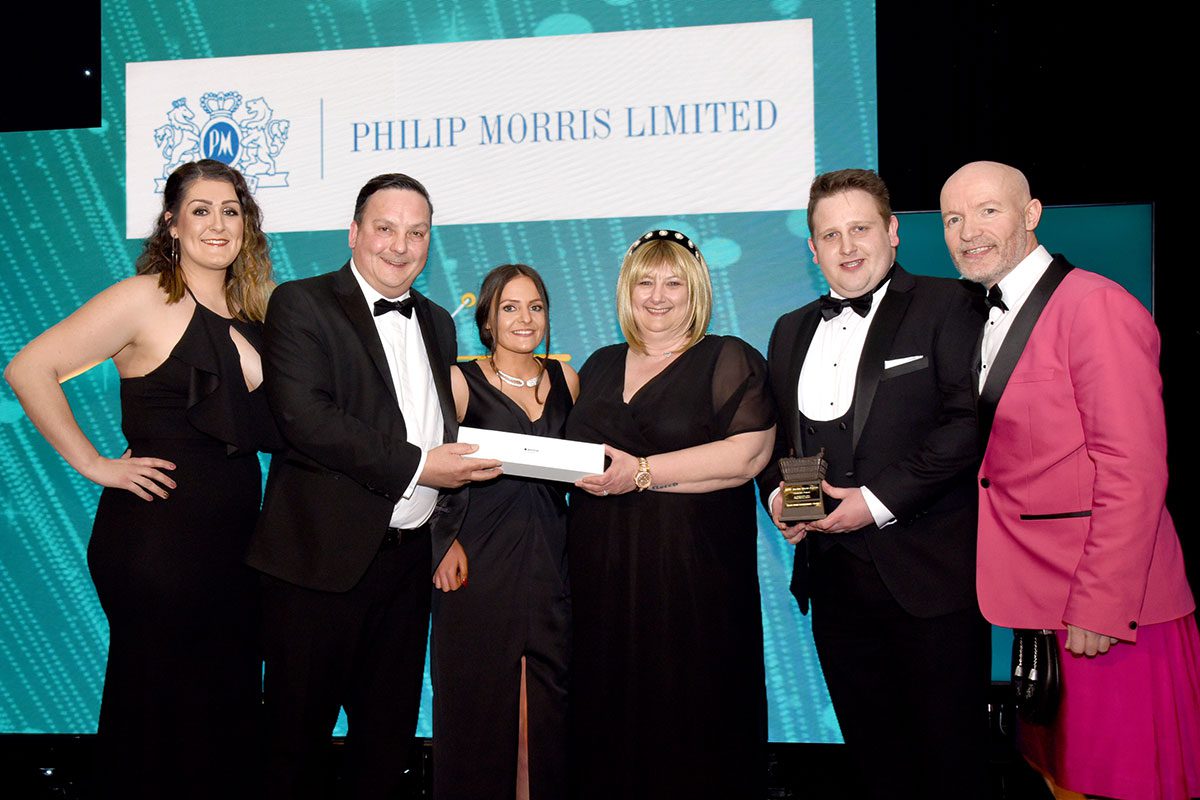 Winner: Nisa Pinkie Farm Convenience Store, Musselburgh
Highly commended
Family Shopper, Blantyre
Scotmid Co-operative, Uddingston
---
Confectionery Retailer of the Year
Supported by Mars Wrigley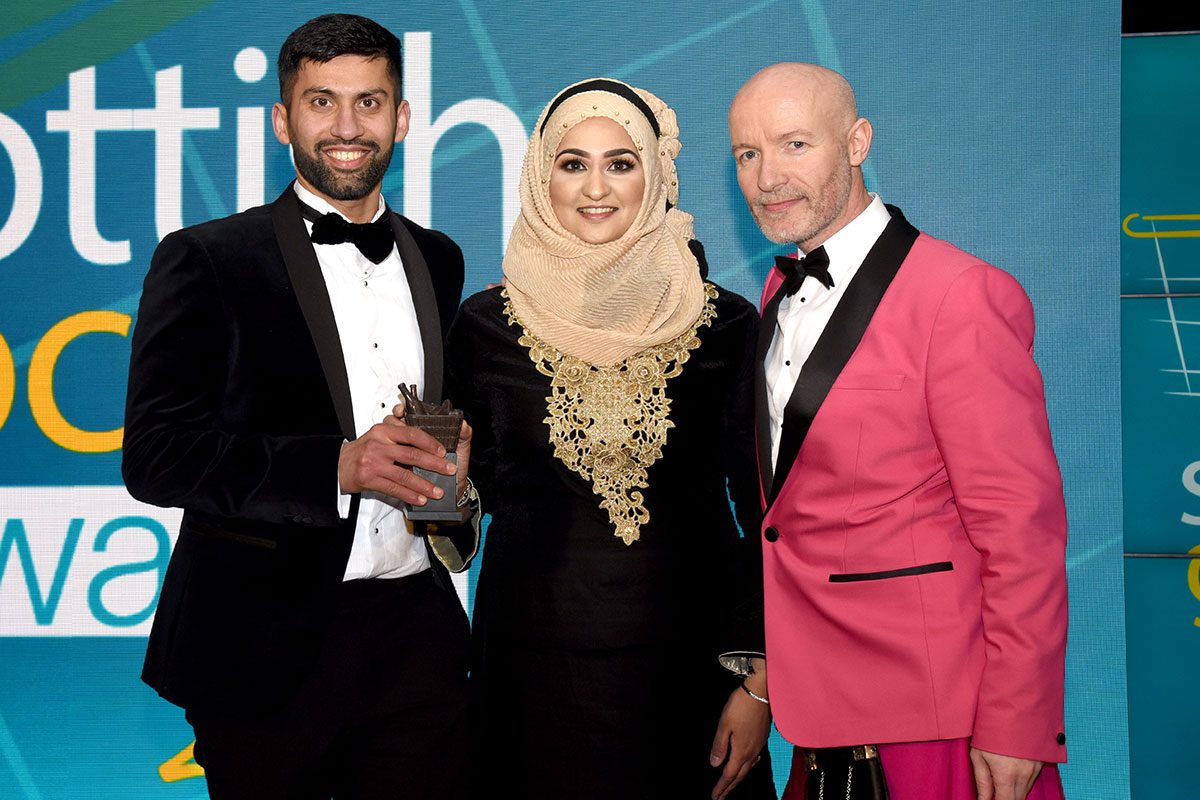 Winner: Day-Today Express, Stenhousemuir
Highly commended
Clydebank Co-operative Keystore, Dalmuir
Scotmid Co-operative, Rimbleton, Glenrothes
---
Family Business of the Year
Supported by Jet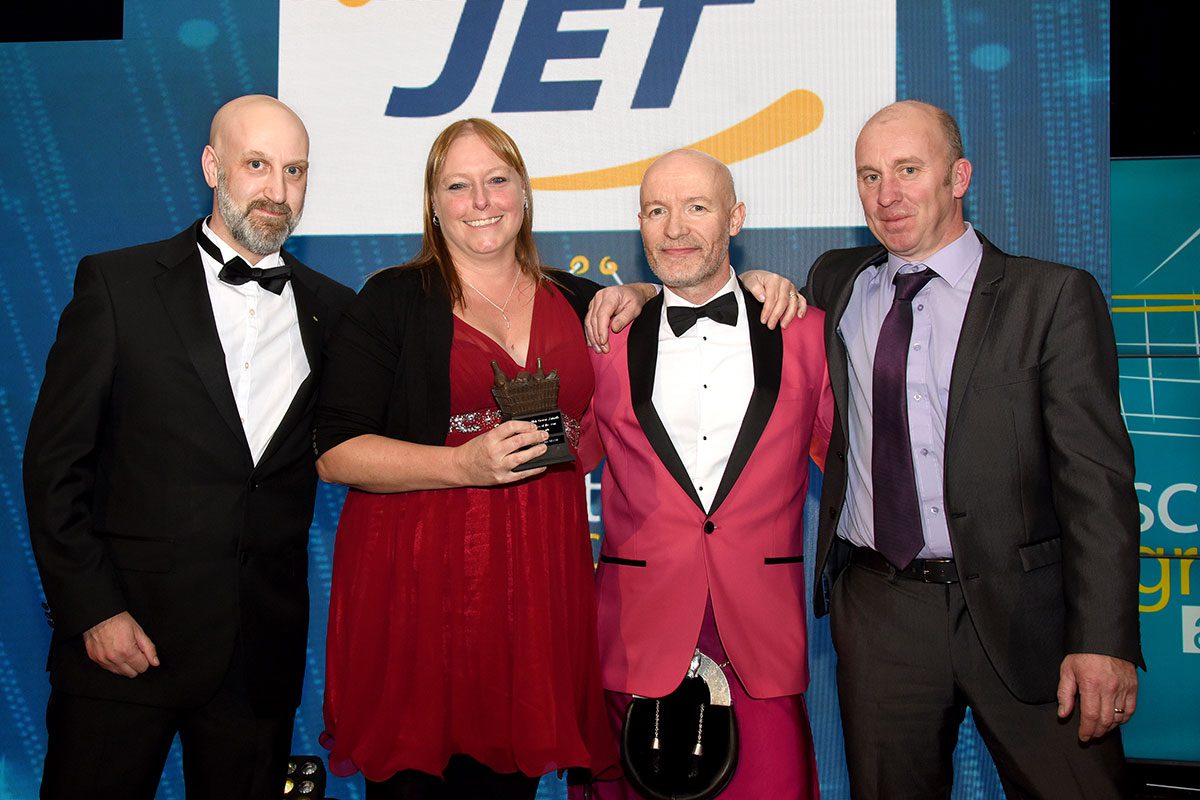 Winner: Lochcarron Food Centre, Strathcarron
Highly commended
Cot House Services, Dunoon
Spar Clyne Condorrat, Cumbernauld
---
Food to Go Award
Supported by Scottish Grocer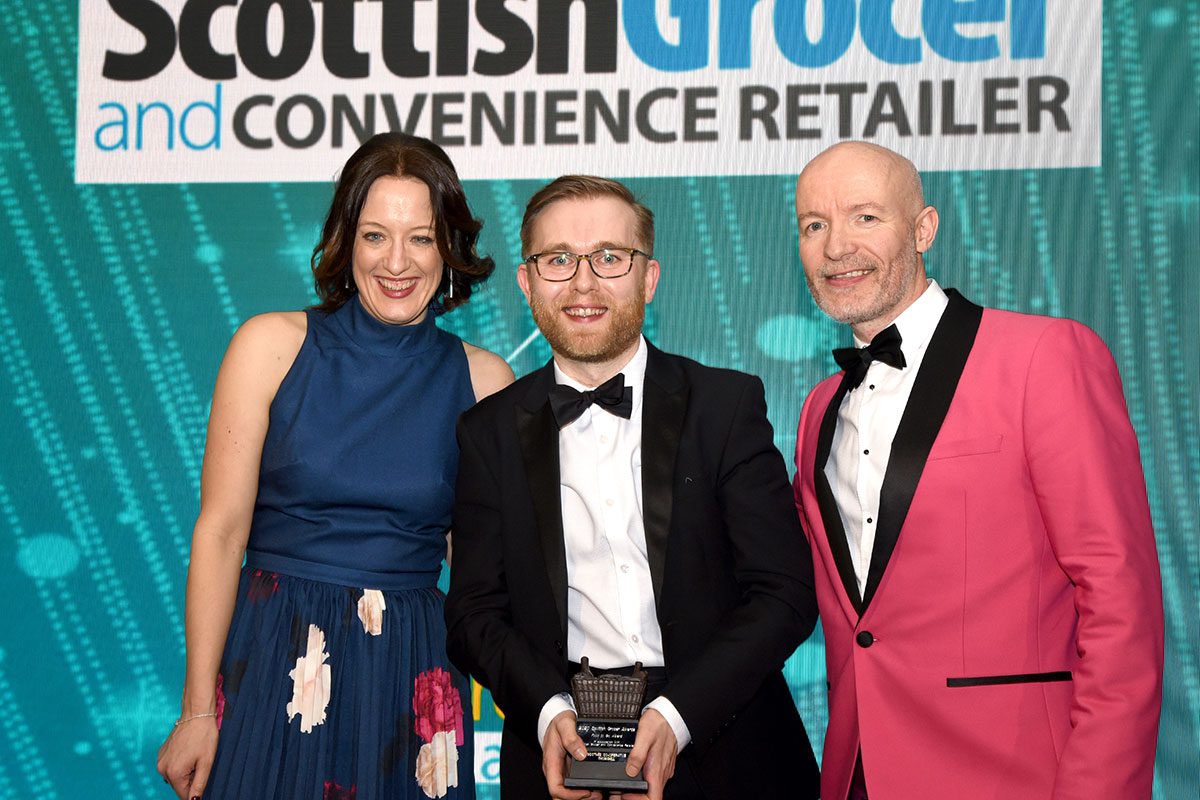 Winner: Scotmid Co-operative, Thornhill
Highly commended
Brysons Londis
Nisa Pinkie Farm Convenience Store, Musselburgh
---
Licensed Retailer of the Year
Supported by Distell International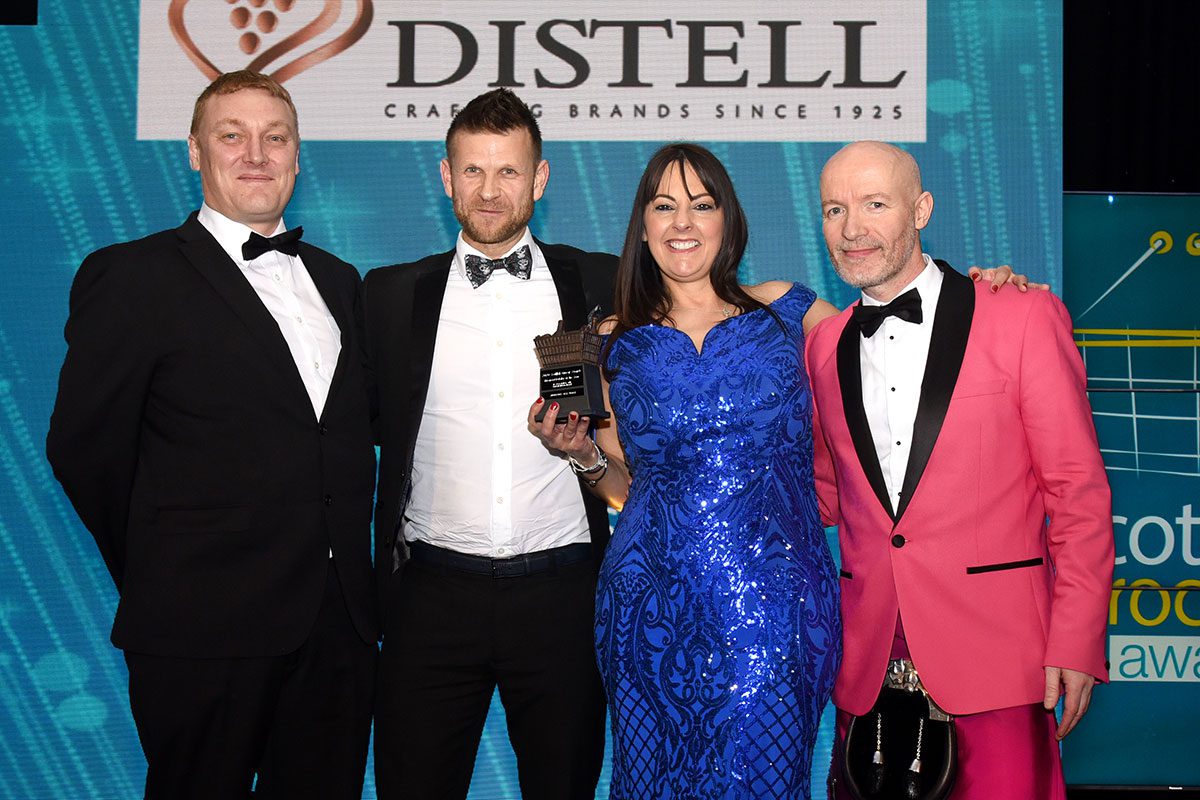 Winner: Doonfoot Day-Today, Ayr
Highly commended
Buckie Service Station, Buckie
Clydebank Co-operative Keystore More, Hardgate
---
Post Office Retailer of the Year
Supported by Post Office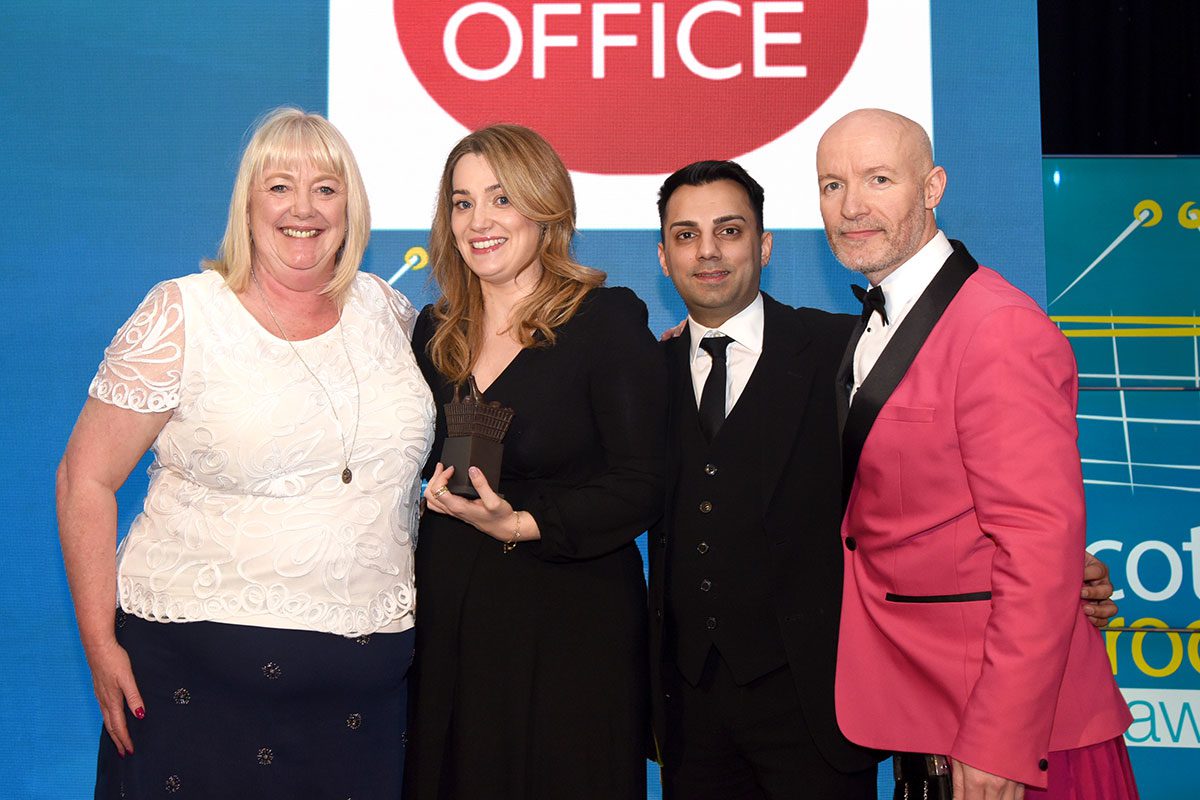 Winner: Merchant City Post Office, Glasgow
Highly commended
Cairneyhill Post Office, Fife
Dalyrymple Spar & Post Office, Ayrshire
---
Tobacco Retailer of the Year
Supported by Imperial Tobacco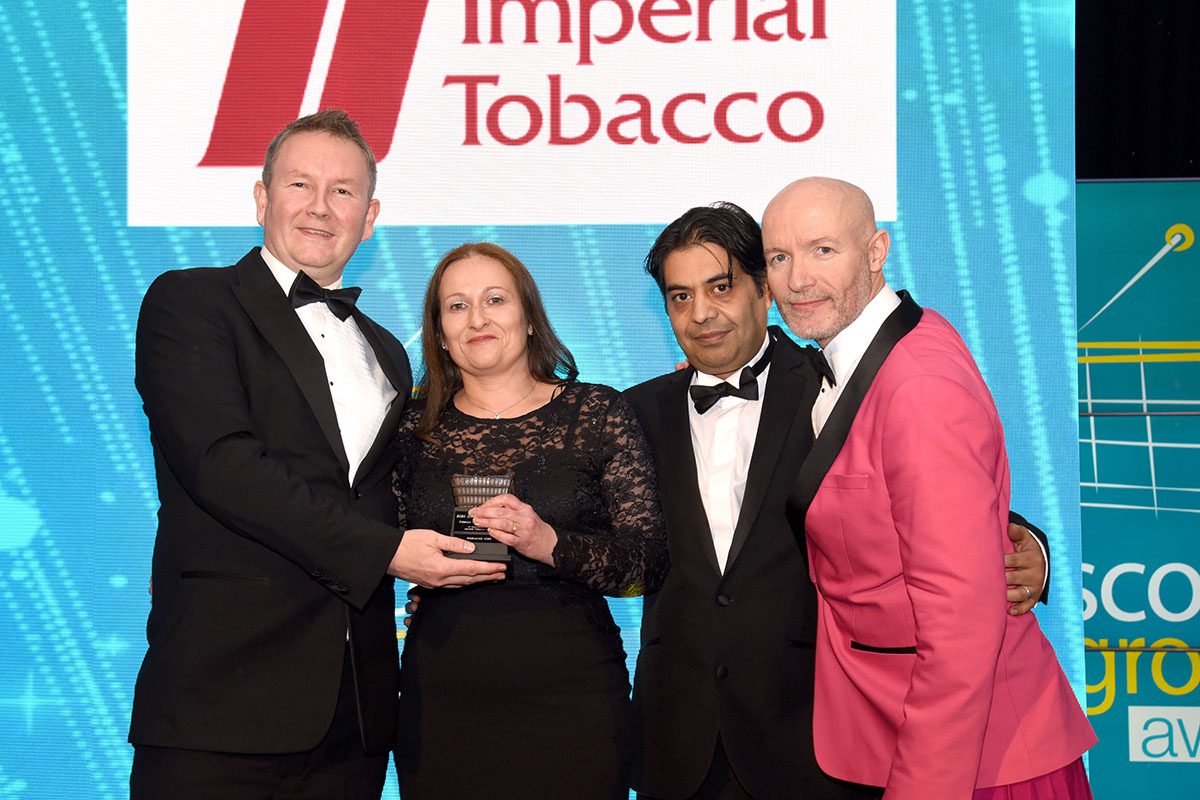 Winner: Shawlands News
Highly commended
Cults Keystore, Aberdeen
Londis Solo Convenience, Baillieston
---
Vaping Retailer of the Year
Supported by Liberty Flights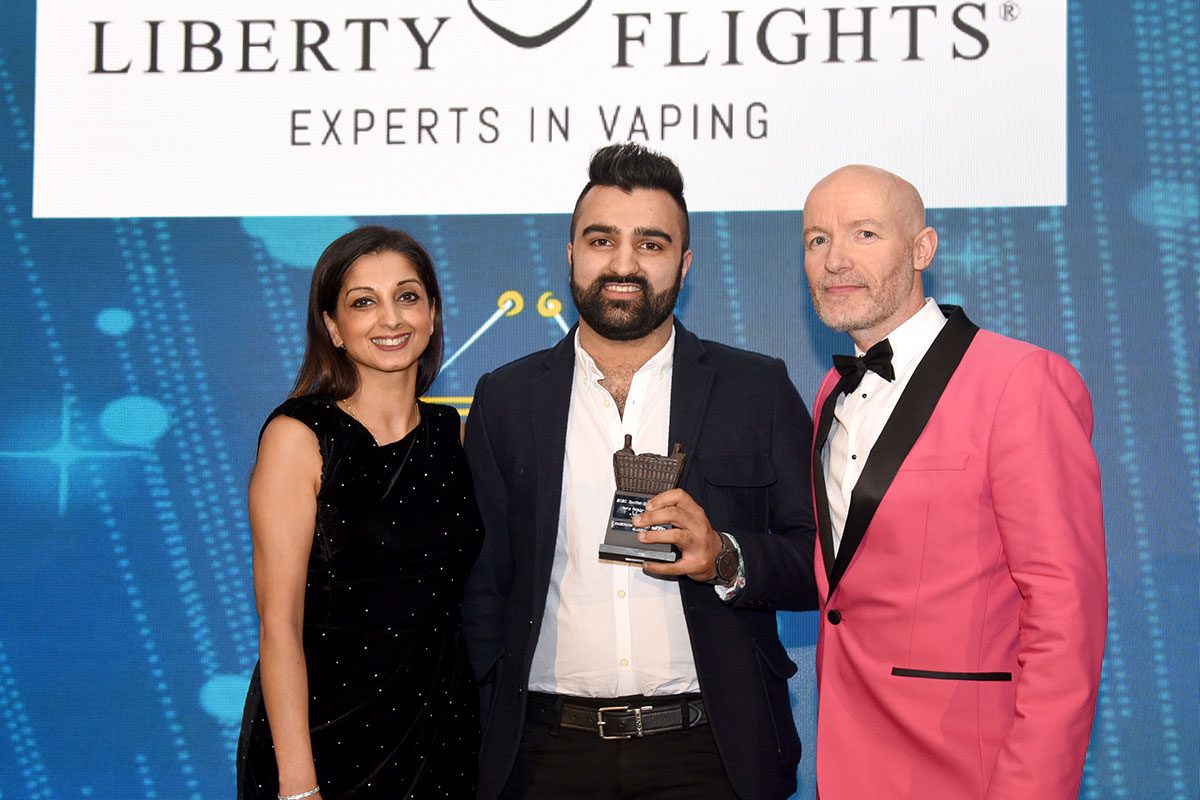 Winner: Racetrack Autoport Services, Glasgow
Highly commended
Keystore Express Corseford, Johnstone
Spar Havannah Street
---
Merchandising Award
Supported by Scottish Grocer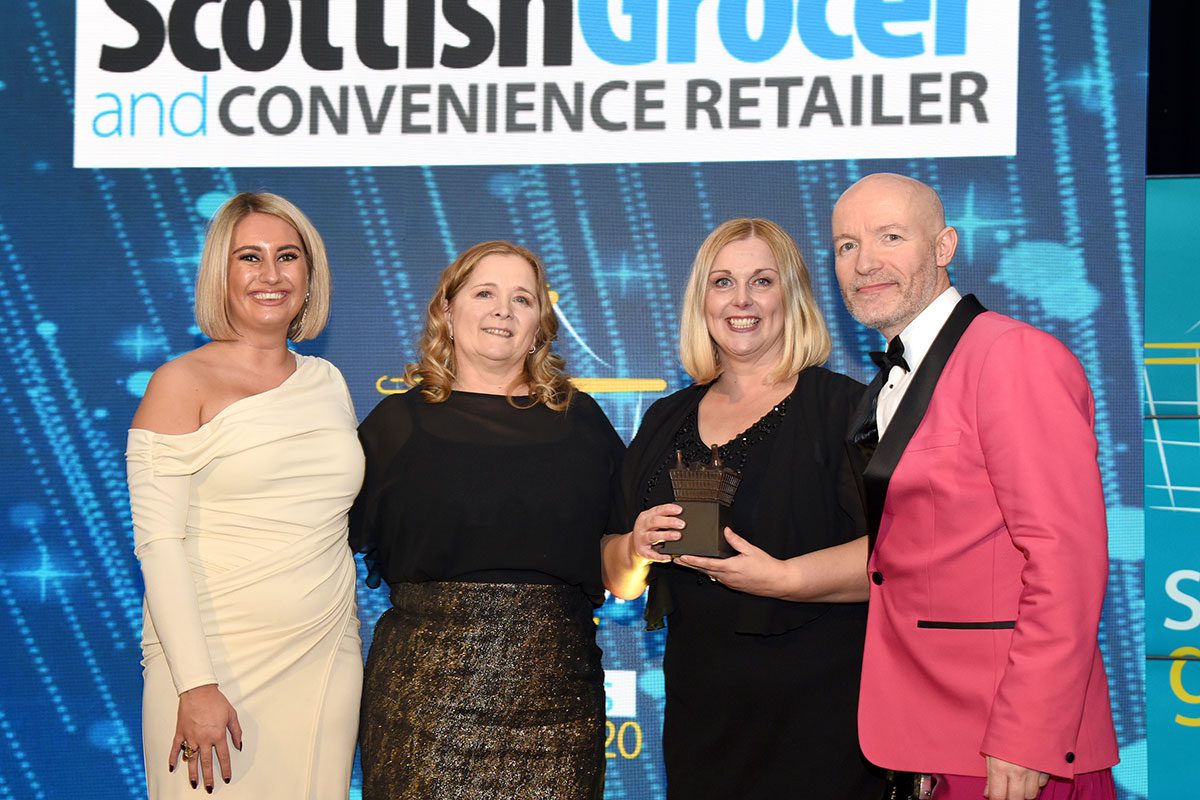 Winner: Clydebank Co-operative Keystore More, Hardgate
Highly commended
Premier Linktown Local, Kirkcaldy
Scotmid Co-operative, Uddingston
---
Sustainability Champion
Supported by TOMRA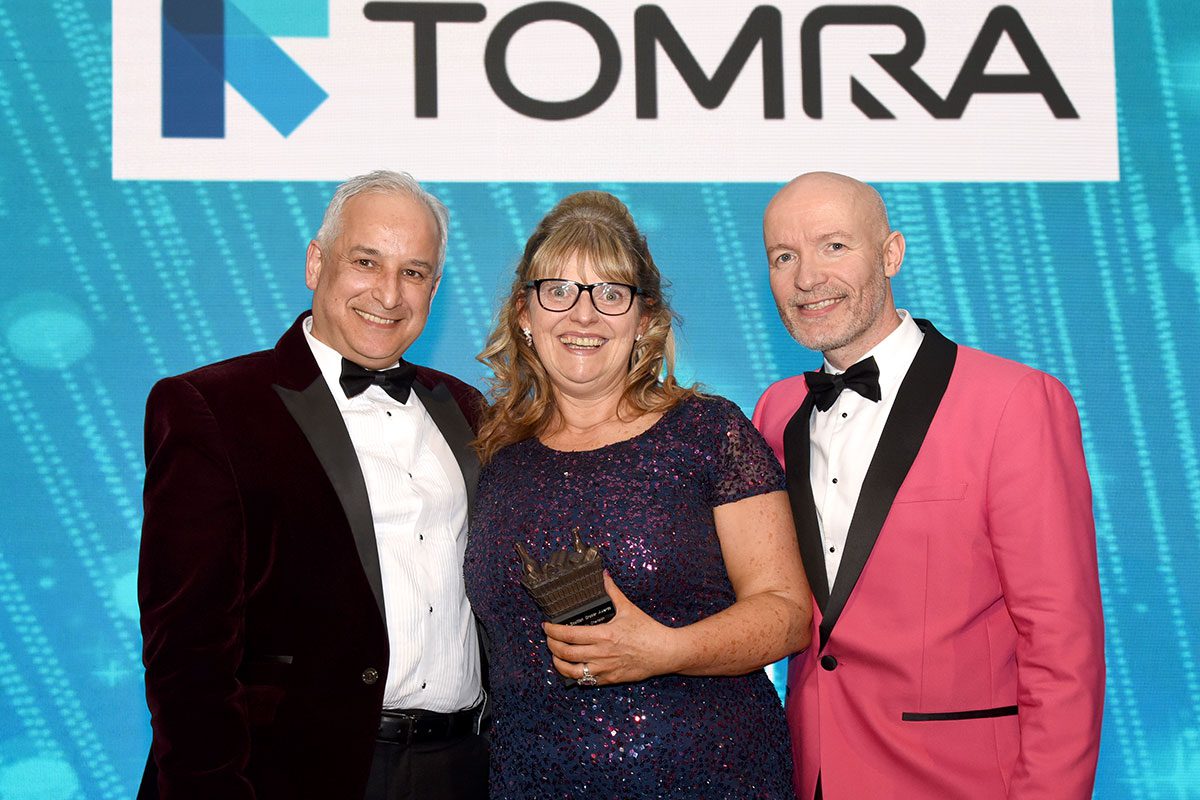 Winner: Premier @ The Union, Dundee
Highly commended
Family Shopper, Blantyre
Watson's Grocers & Daughters, Moniaive
---
Symbol Store of the Year (multiple stores)
Supported by Barr Soft Drinks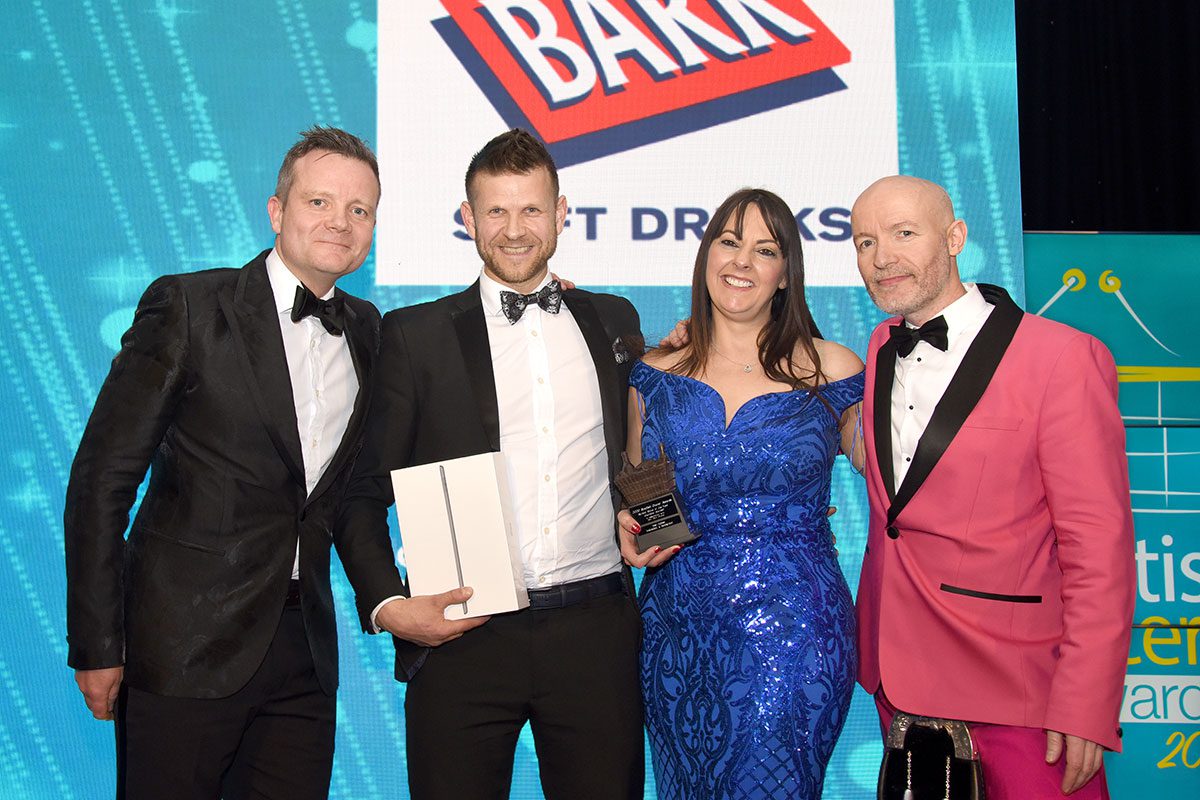 Winner: Day-Today Barassie & Doonfoot, Ayrshire
Highly commended
Premier Girvan, Drongan and Ayr, Ayrshire
---
Symbol Store of the Year – (single store)
Supported by Barr Soft Drinks
Winner: Brysons Londis, Prestwick
Highly commended
Day-Today Prestonpans Village Store, Prestonpans
---
Innovation in Impulse
Supported by Lucozade Ribena Suntory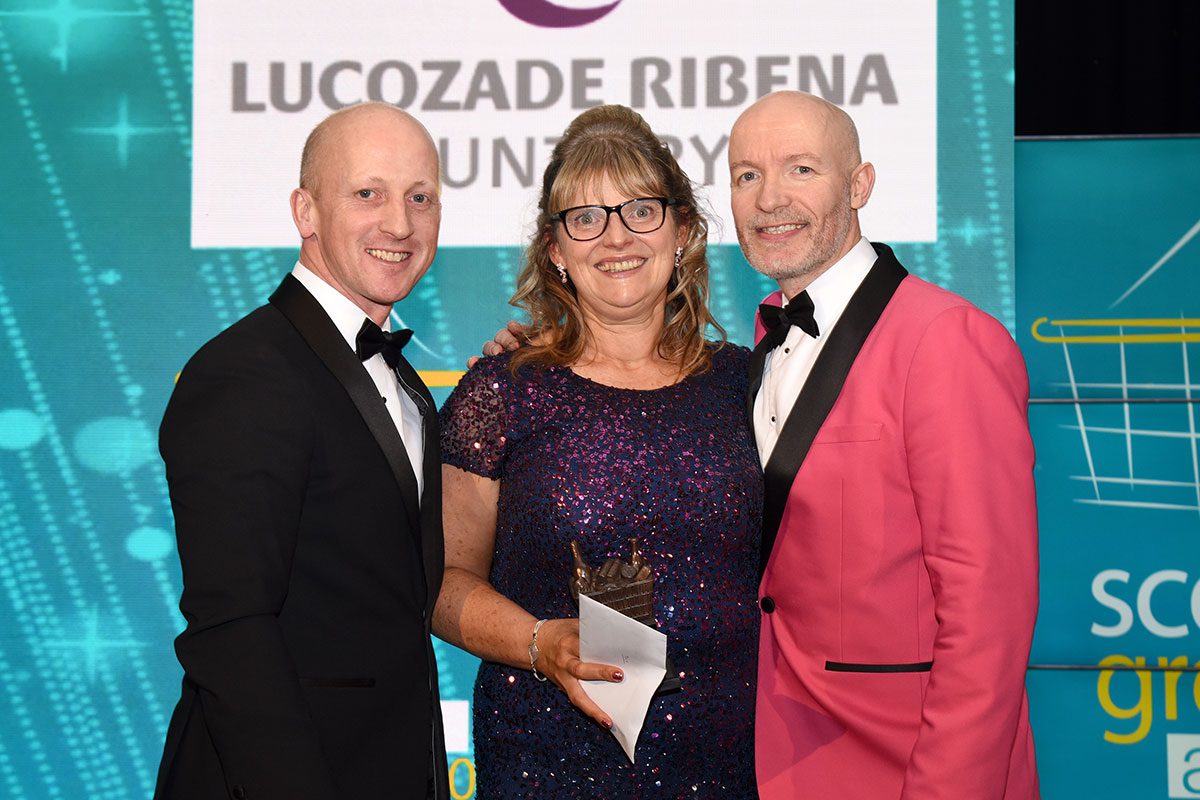 Winner: Premier @ The Union, Dundee
Highly commended
Scotmid Co-operative Inverkeithing
Spar Havannah Street, Glasgow
---
Best New Store
Supported by MacB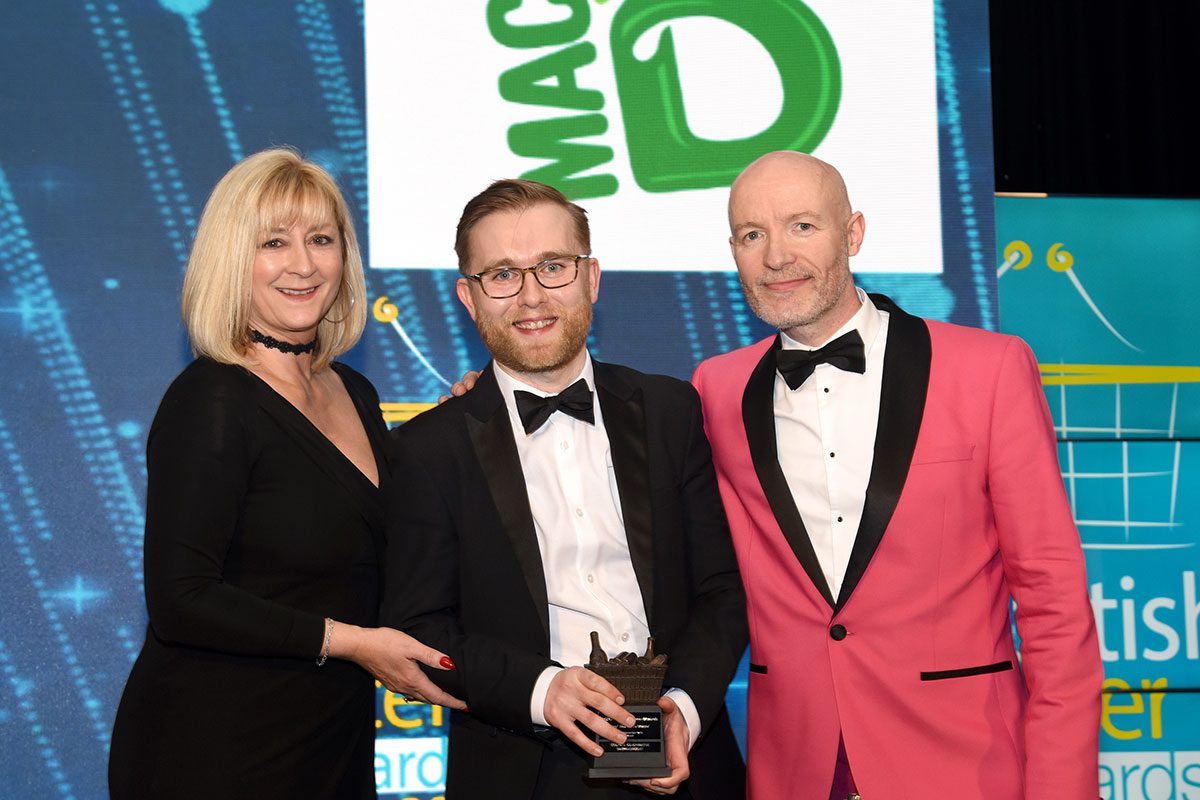 Winner: Scotmid Co-operative, Drumnadrochit
Highly commended
Brysons Londis, Prestwick
JG Ross, Highclere Food Store, Inverurie
---
Community Retailer of the Year
Supported by British American Tobacco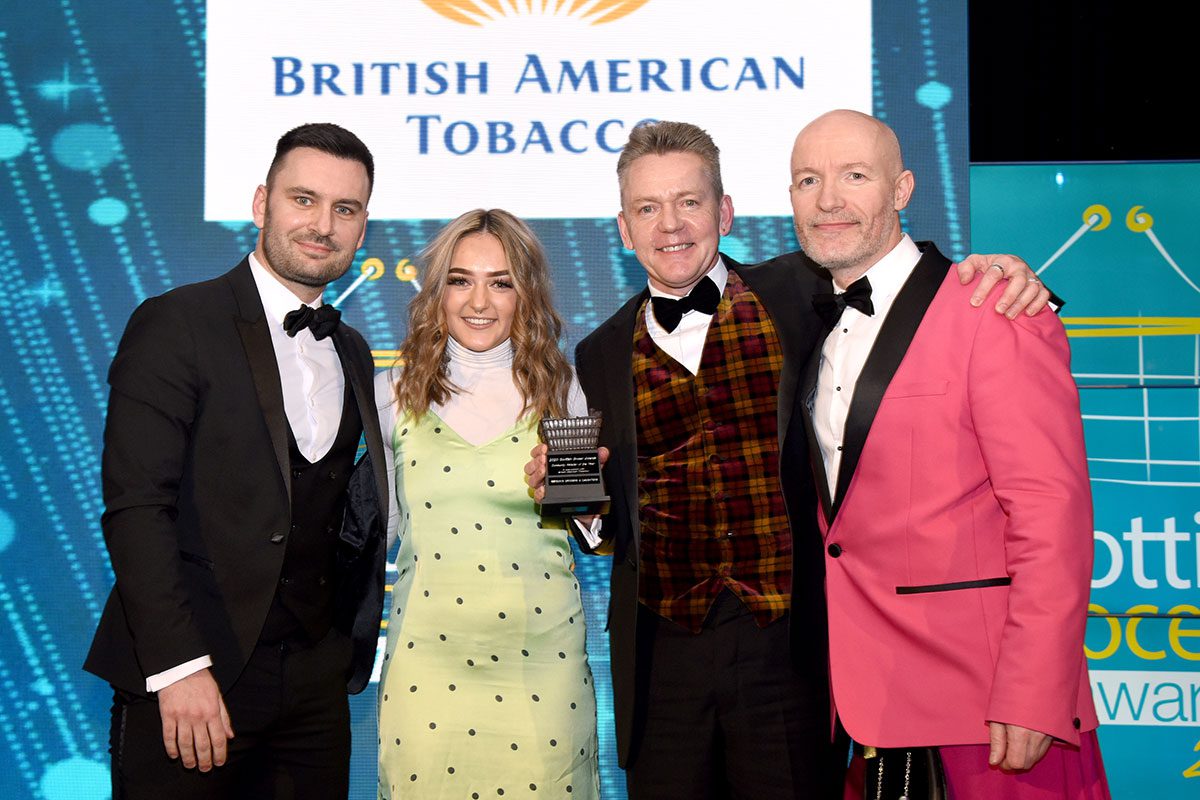 Winner: Watson's Grocers and Daughters
Highly commended
Family Shopper, Blantyre
Keystore Express, Corseford
---
Employee of the Year
Supported by Nisa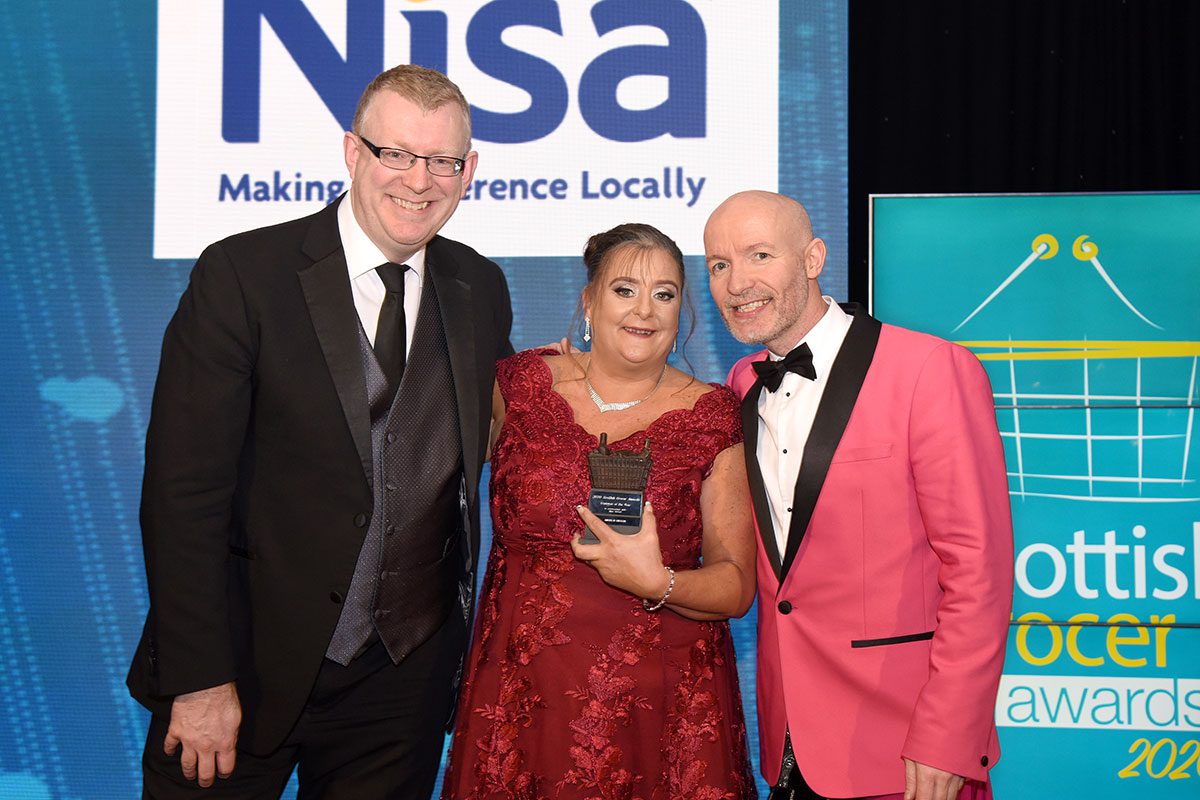 Winner: Angela Gibson, Spar Renfrew
Highly commended
Glenda Reilly, Bourtreehill Supermarket, Irvine
Paul Stewart, Scotmid Co-operative, Strathaven
---
Independent Retailer of the Year
Supported by Booker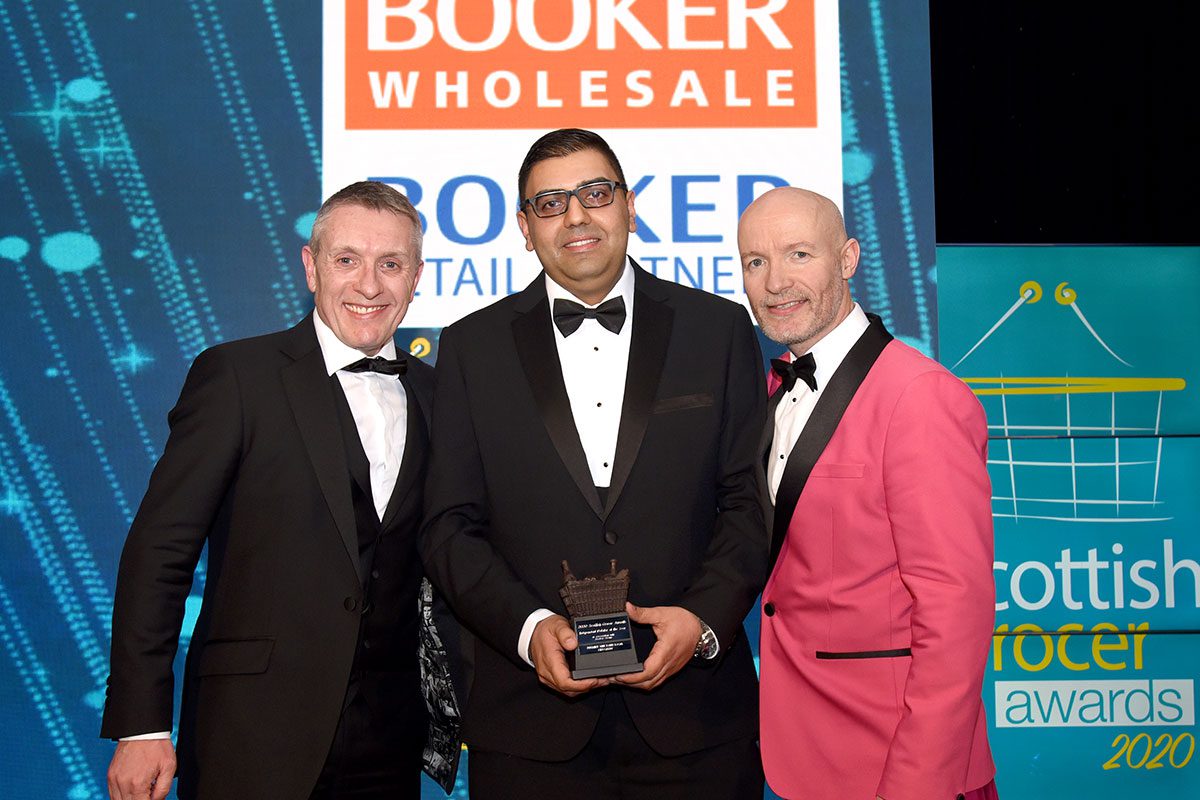 Winner: Premier Linktown Local, Kirkcaldy
Highly commended
Day-Today Bourtreehill Supermarket, Irvine
Premier Girvan
---
The Entrepreneur Award
Supported by JTI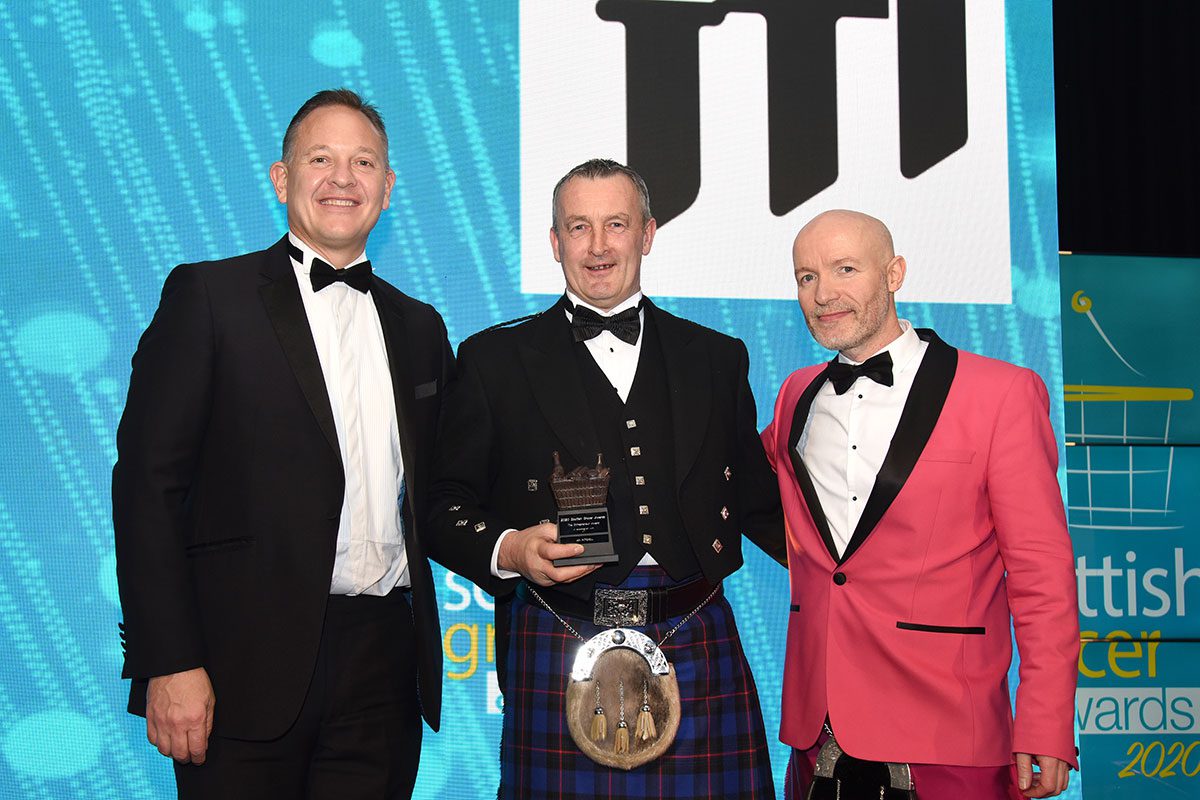 Winner: Ian Mitchell, Premier Girvan, Ayr, Drongan
---
Industry Achievement
Supported by Swan, Republic Technologies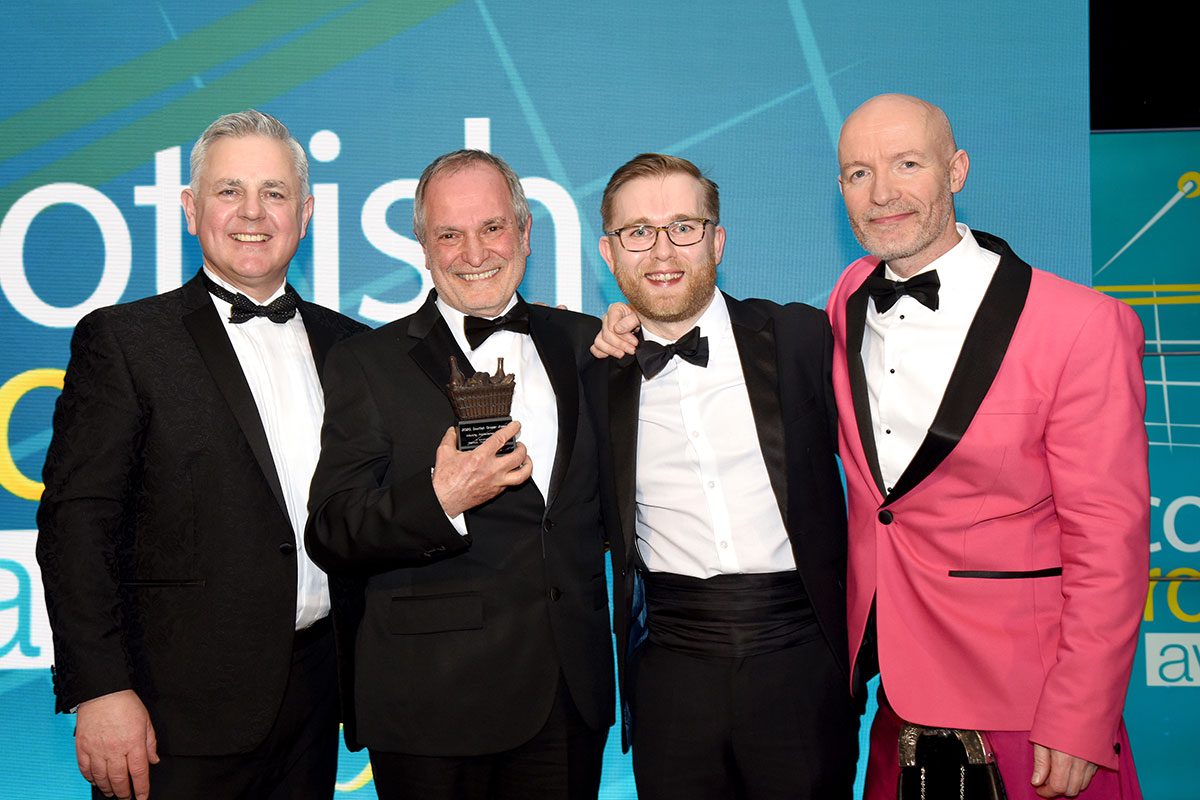 Winner: Franco Margiotta