Panic buying and stockpiling puts pressure on Scotland's independent retail sector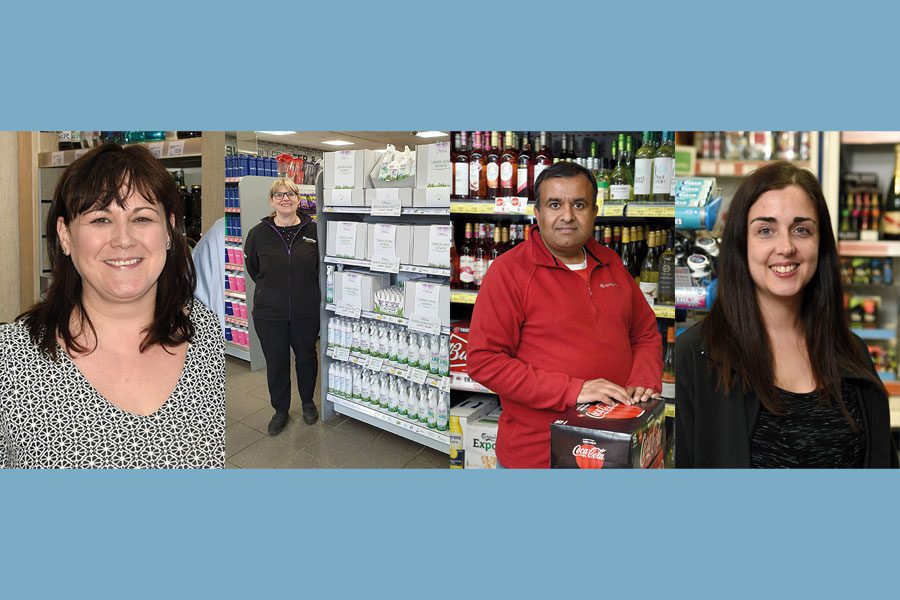 GROCERY sales are currently booming as fears surrounding the surge in coronavirus cases have led to shoppers purchasing more goods as they prepare for long stints indoors.
As the government instructs citizens that spreading of COVID-19 is best stopped avoiding contact with others, washing hands regularly and taking extra care with hygiene, both smaller convenience stores and larger supermarkets have seen hand sanitiser fly off the shelves and cleaning product sales booming.
Kantar figures show that hand sanitiser sales have soared significantly – with the latest data revealing a 255% uplift in February.
More and more consumers are beginning to increase purchases of key household items, with many turning to local convenience and impulse stores for supplies normally found in abundance at supermarkets but now becoming scarce.
Natalie Lightfoot of Londis Baillieston said she had noticed shoppers who typically only using the store's parcel drop-off services are now making impulse purchases.
In Londis Baillieston, paracetamol has been a popular item for customers and sales of cleaning supplies have gone up significantly.
Before the schools closed, mums were buying up multipack crisps for packed lunches as some supermarkets ran low on stocks.
Natalie has been addressing consumer demand for cleaning products in her Londis store by putting antiseptic wipes and handy tissue packs at the tills to boost impulse purchases.
Toilet roll has also become an area of concern and Natalie said she hoped her order of additional stock would help to reduce "pressure put on wholesalers" as demand looks to increase in the coming weeks.
Donna Morgan of Best One at Brownlies, Biggar, said she had noticed regular customers who normally purchase a four-pack of toilet rolls now opting for nine instead.
However, despite the challenges of maintaining stock, Donna reflected that convenience retailers are used to keeping a cool head under pressure.
"Convenience retailers are used to keeping on and coping" she said, adding "at the end of the day we'll still be open," she said.
At the University of Dundee, Moira Dean of Premier @ The Union echoed Donna's sentiments.
In the early phase of the outbreak, Moira said that students seemed more worried about St. Patrick's Day being cancelled than they were about the virus itself.
Moira said her staff were "aiming not to put any panic about", while at the same time bolstering stocks of local supplier Dew's carbon-free cleaning supplies.
In Peterhead, Nisa retailer Shahid Ali said the perception is that "if you can get it, stock up."
In addition to the surge in sales of toilet roll and antibacterial products, Shahid said he had seen a run on cigarettes – with an increase in cigarette sales of 22%. over one weekend in early March.
Shahid said he had concerns over coronavirus' potential impact on his store's footfall in the next few weeks.
While his sales had increased in March, he highlighted the unpredictability of what lies ahead as a cause for concern.