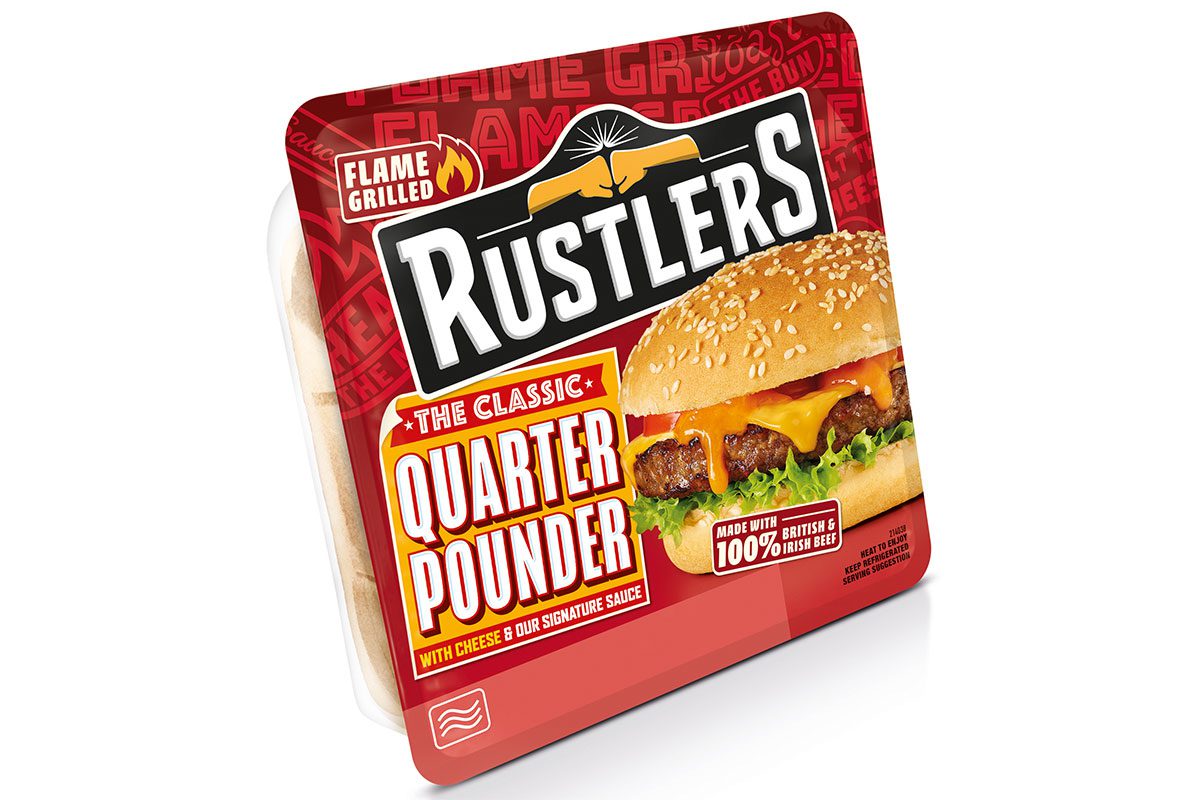 MICROWAVEABLE snack brand Rustlers has a new look thanks to a packaging overhaul.
Rolling out from 6 April, the new look packs feature 'flame grilled' and '100% British and Irish beef' straplines in a bit to highlight the provenance of the products.
Brand owner Kepak Foods will also launch a marketing campaign to support the packaging revamp and will also be providing free Rustlers branded POS kits to retailers.
The POS kits are available through the Kepak website. Kepak will also support the brand with activity in the convenience and wholesale channels, with an investment of half a million pounds dedicated to its convenience team.
Adrian Lawlor, marketing and business development director at Kepak said: "Clear tiering of the range, a new design and protein led colour coding, will make the category easier and quicker to shop for today's time pressed consumers, while offering obvious trade up options.
"We are living in the age of convenience with more focus than ever before on the speed and ease of preparation, underpinned by a growing focus on the quality of the food we eat. Convenience can no longer afford to come with compromise.
"Whilst Rustlers is synonymous with convenience and speed, it also has fantastic quality credentials, which will be strongly dialled up as part of this relaunch."