Counterline is the market leader for the design and manufacture of bespoke foodservice counters and displays.
Specialising in foodservice counters and matching heated and refrigerated display cases perfect for front end sales. With quality products that are functional as well as aesthetically pleasing, they can be found in most high street retail chains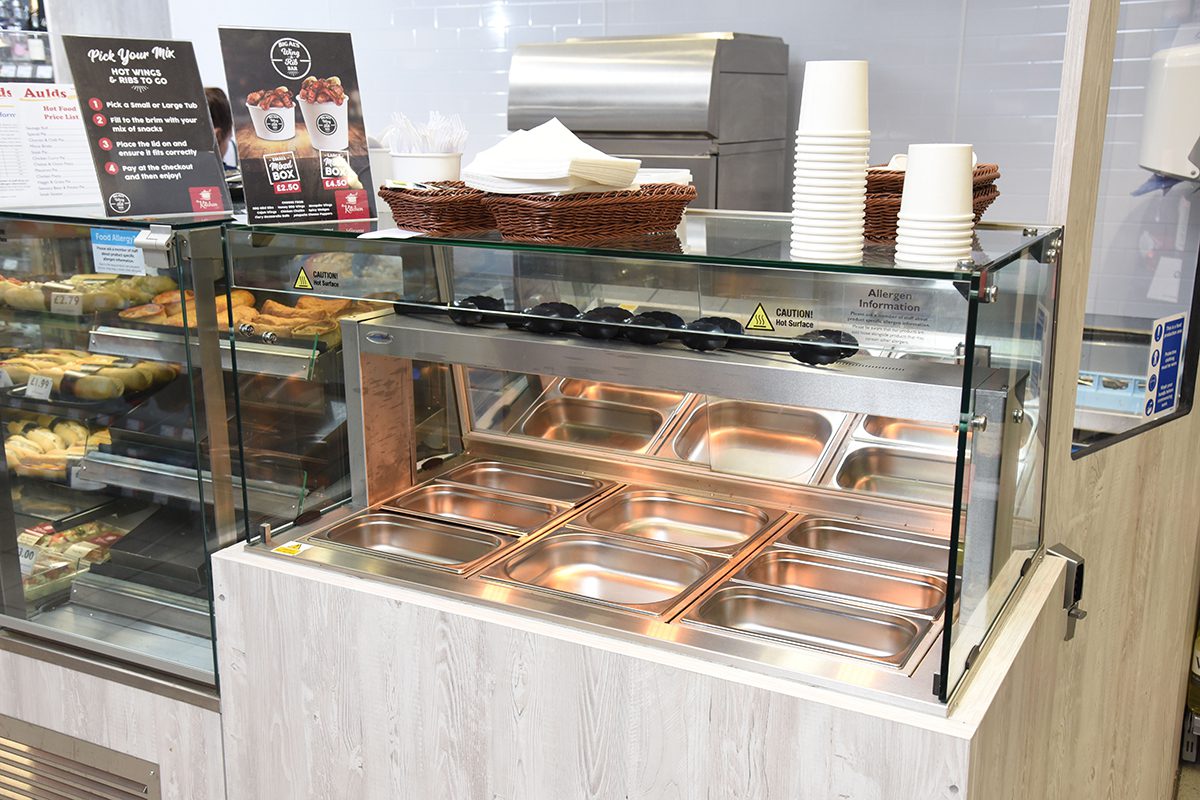 This article contains paid-for content created in collaboration with Counterline
Based in Knowsley, Counterline employs around a hundred staff from the local area and a large percentage of their employees have been with the company for over 20 years. Their high quality products and exceptional customer service led to the accolade of the Queens Award winner in 2018.
SCOTMID
Counterline's heated & chilled display cases support over 100 Scotmid stores. Leading in innovation, the Kepak approved Rib & Wing bar is proving a hit and offers retailers something different for their customers.
Where others have failed, Counterline have prospered, proved via independent testing to hold product quality and regulated temperatures means the quality does not suffer – which is great news for lovers of Brownings the Bakers whose famous pies they are proud to present.
Another Scotmid store launching the Big Al's Wing & Rib Bar self-serve offer is the New Store in Coatbridge. The feedback from customers has been terrific – they love both the quality and value for money. The great visibility and presentation of products, robust quality, quick release of equipment, availability of spare parts and supportive account management ensures Counterline are offering a world-class service for their clients.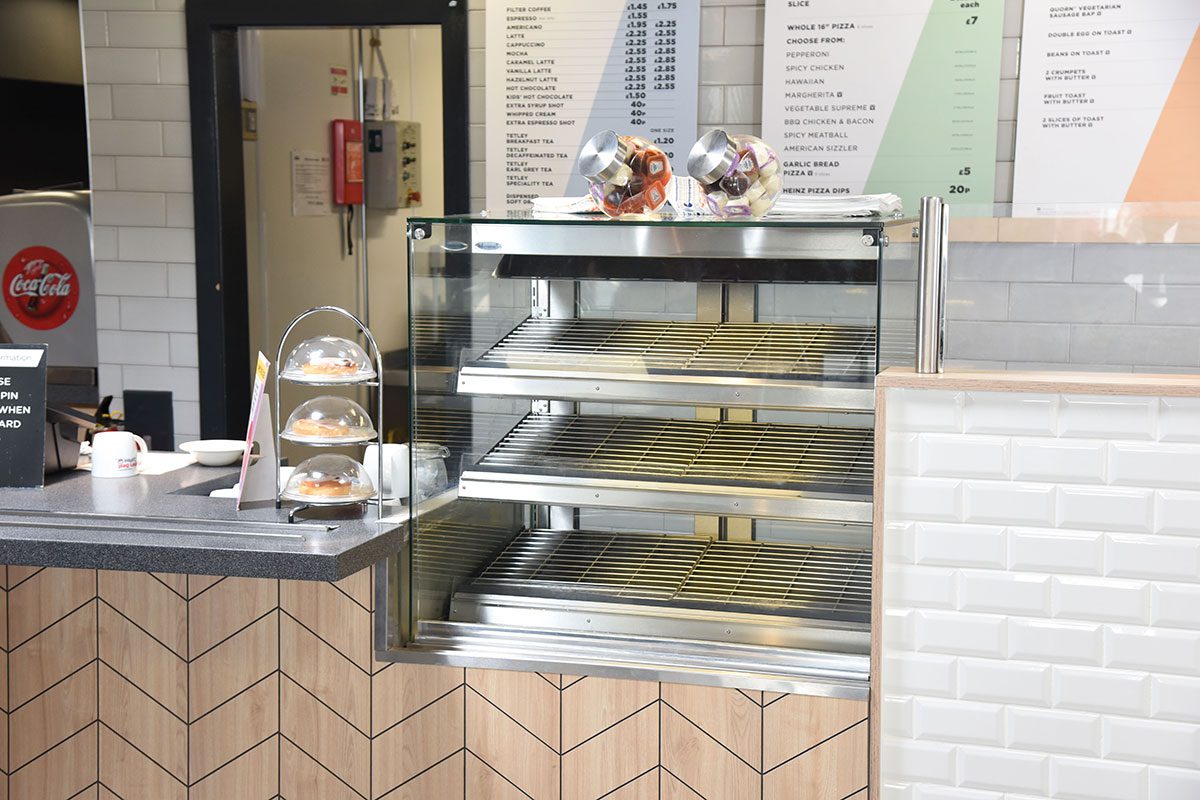 ASDA
Blantyre ASDA cafe has re-opened following an extensive makeover. Contractors have included Counterline's Fan Assisted Hot Holding Display cabinets supporting ASDAs new Pizza offers within the Café and Just Eat giving it a new, modern and contemporary look.
Counterline's products have been trusted by Asda to cope with the demand the Just Eat partnership brings which is in place in the Jewel, Edinburgh and Livingston. Counterline worked with ASDA every step of the Hot Pizza offer. When the pizzas grew to the 16", Counterline quickly adapted their cabinets to accommodate the new capacity.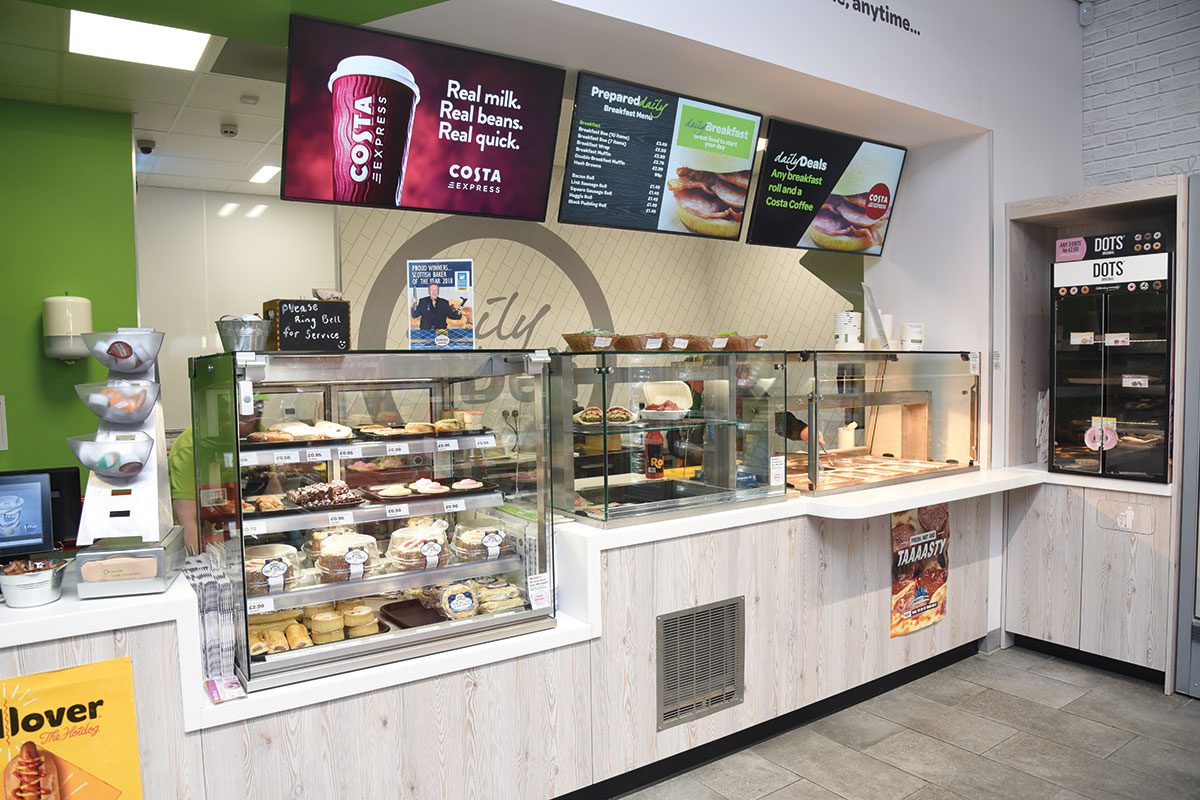 SPAR
Opening its doors for the first time in June 2019, SPAR's flagship 2,000 square foot Havannah Street store is located in the heart of Glasgow's Collegelands development. Food to go features prominently throughout, with Counterline supporting the Daily Deli solution with refrigerated display incorporating the popular feature of lift up front glass for easy access and speedy replenishment and cleaning. The hot unit is supported by a retractable glass option allowing flexible service offerings.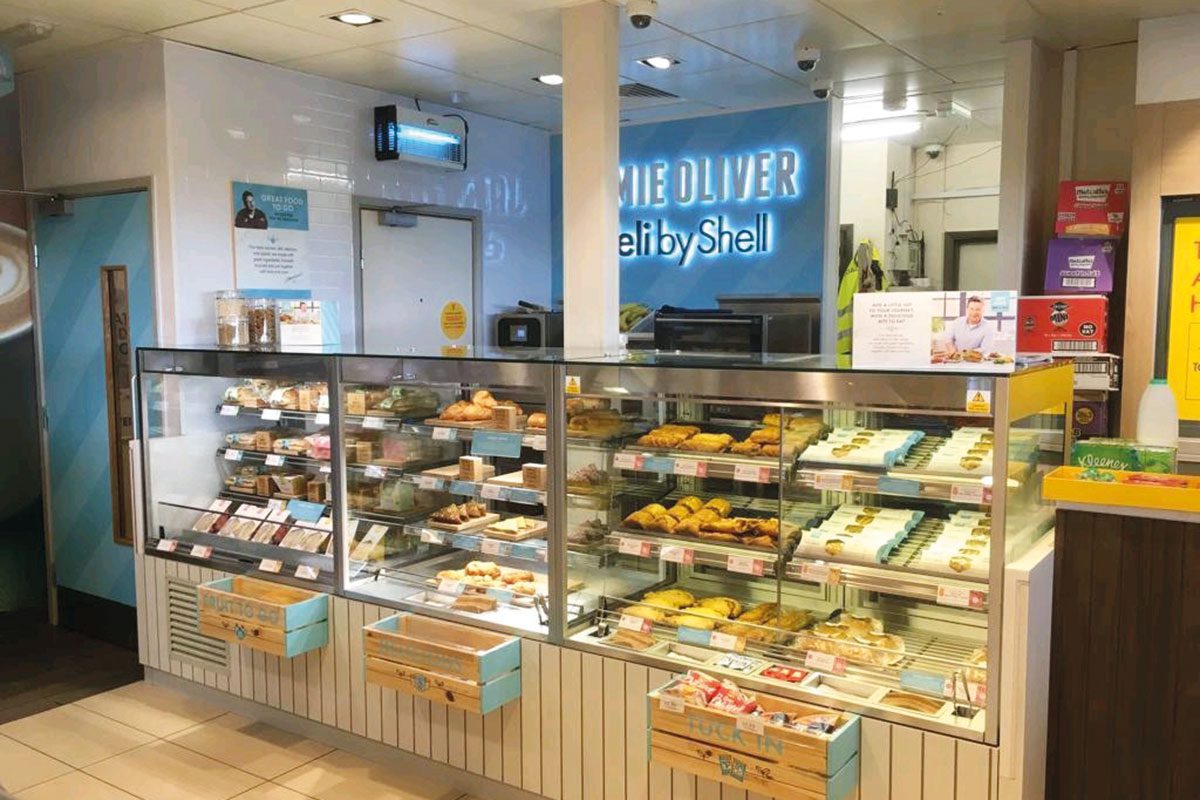 SHELL
After the successful development of a 3m1 certified display chiller and customised hot holding and baked confectionary display counter, Counterline was selected as the equipment manufacturer to support Shell and its UK partners with the Deli by Shell programme, where Counterline were responsible for the supply of matching heated, chilled and ambient display counters in Shell stations UK-wide, in collaboration with an initiative to get the nation eating healthy food on the go.
A collaboration with Deli by Shell counters is going live up and down the country. All this is thanks to Counterline's innovative project managers, designers, and everyone who, together, has made one of their largest projects thus far a success. By the end of 2019, Shell forecourts from Aberdeen to Devon will be offering a delicious, fresh menu to customers.
Counterline is the market leader for the design and manufacture of bespoke foodservice counters and displays.
Counterline Ltd l Tel: 0151 548 2211 l servicelog@counterline.co.uk