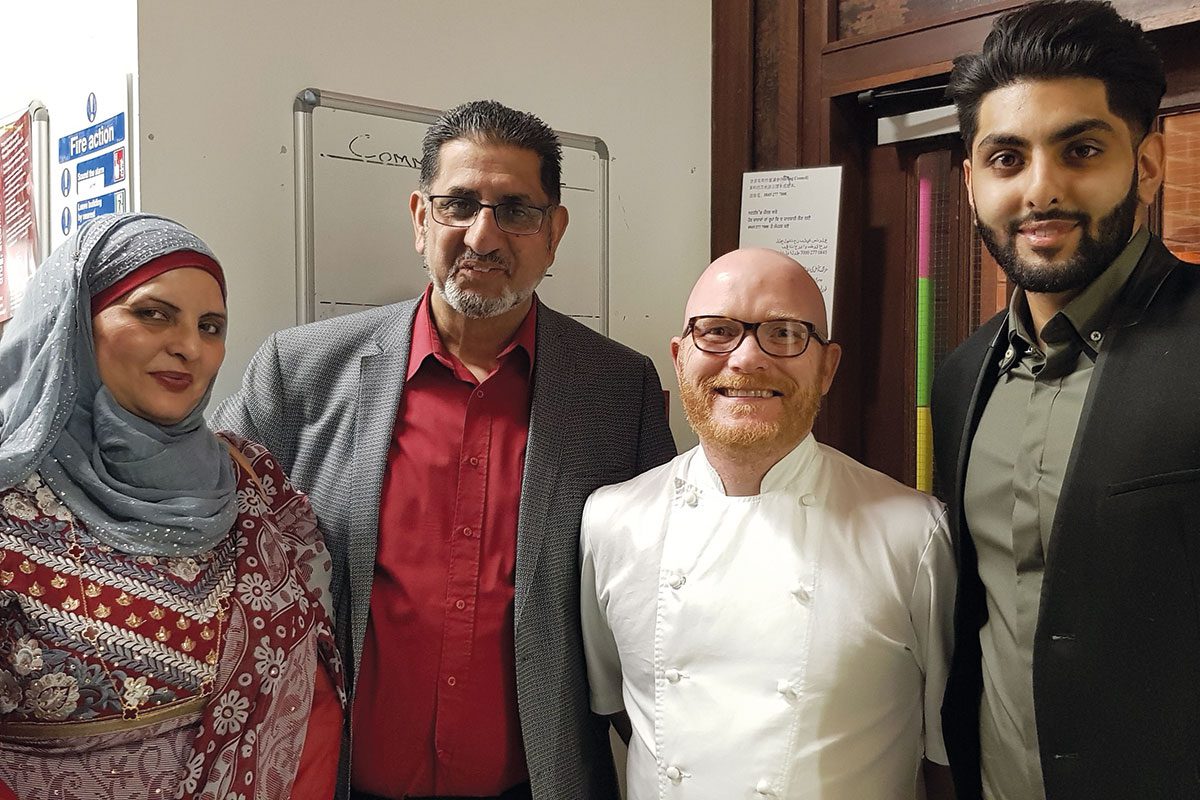 A Stirling store took centre stage for the launch of a new cookery challenge series on BBC Scotland.
Weaver Row Newsagents in Stirling was the venue for the first of six episodes of Corner Shop Cook-Off.
In each episode, Masterchef The Professionals winner Gary Maclean takes on a guest chef to see who can cook the best three course meal with a budget of £15 spent on ingredients from a c-store.
Shakir Shakoor at Weaver Row told Scottish Grocer that he was surprised to get the call a year ago asking if he'd like his store to feature in the series.
"We don't carry that many lines," Shakir said, "so I didn't think we'd be suitable, but the producers said that was good because they wanted to give the chefs a challenge."
For the show, the production team spent about half a day ahead of shooting in the store then, on the day of the shoot, they were there from 8am to 9pm.
Shakir said there was very slight disruption, with customers being asked to wait outside during filming, but all in all the shoppers were happy to wait and it was an enjoyable experience. Shakir and his wife, Ruby, were among the judges with Maclean winning against Mark Heirs.
Shakir chose Maclean's spicy chicken main course as his favourite dish of the day.
He said: "The reaction has been very positive since the show was on.
"The shop and the area have both been portrayed in a very good light."