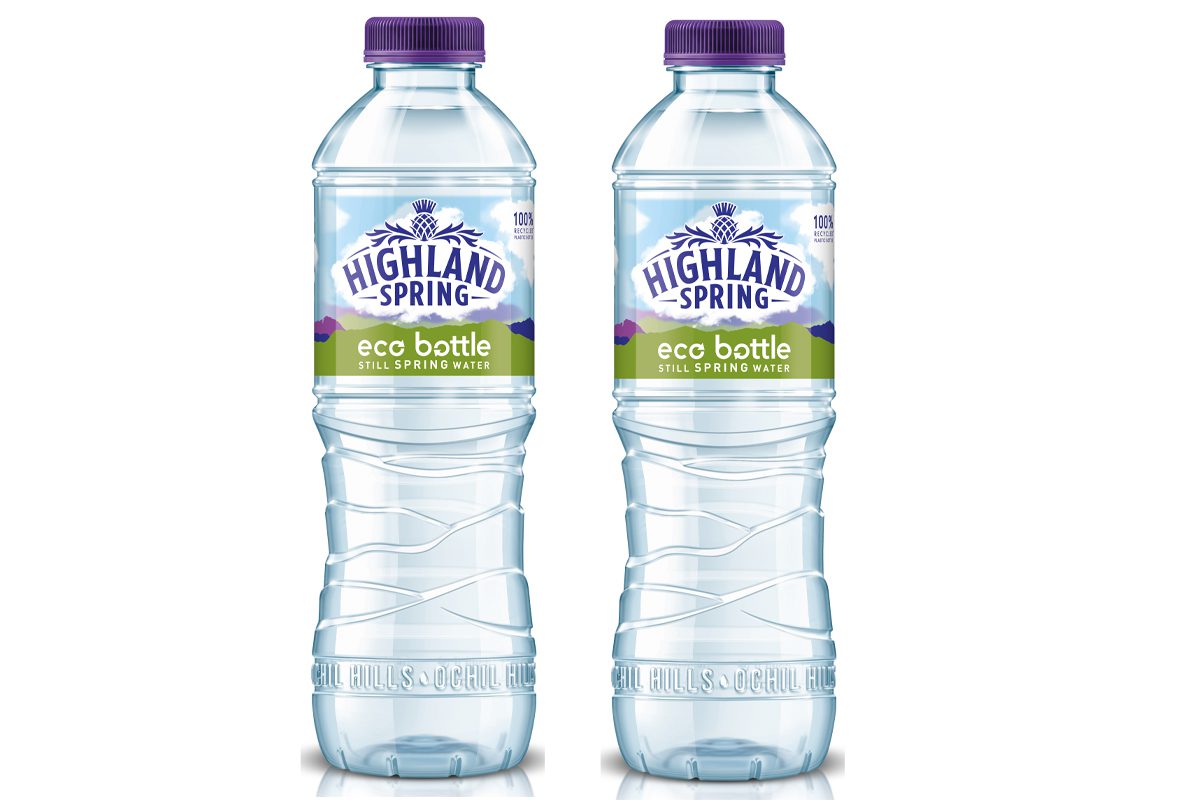 LAST year was a big one for Highland Spring in terms of sustainability.
The Scottish bottled water brand launched its first 100% recycled and recyclable eco bottle.
While all Highland Spring bottles can be recycled, the Highland Spring eco-bottle (pictured) is made using 100% recycled materials.
For 2020, Scottish retailers can expect to see Highland Spring bolster its eco-credentials further, as channel marketing manager Nichola Grant explained.
"Environmental sustainability will continue to underpin everything we do in 2020 and we have a very exciting year planned.
"We will be increasing the number of products available in recycled plastic (rPET) and will continue to focus on ultimately reaching 100% rPET across all Highland Spring products as the quality and quantity we need becomes available, with a target of 50% recycled content in our bottles by 2022," she said.