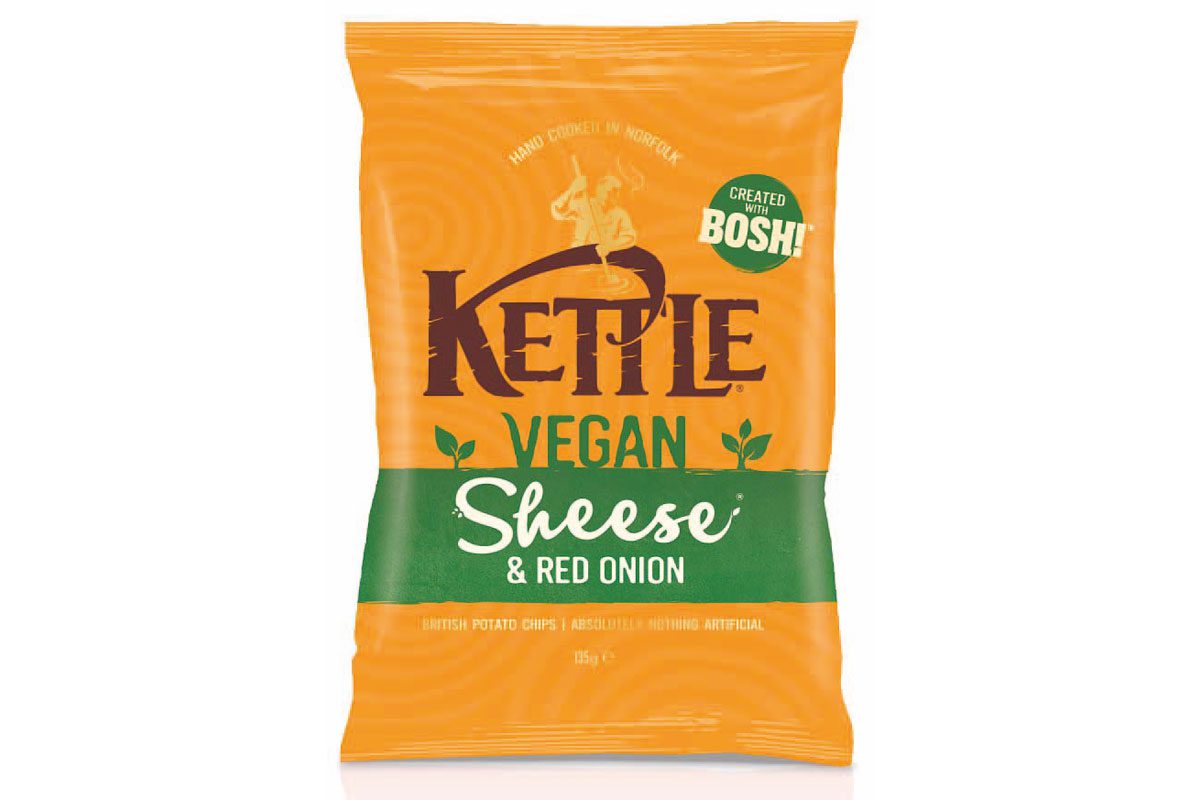 CHEESE and onion is one of the most popular crisp flavours in Britain, but it isn't always suitable for vegans.
But thanks to Kettle Chips, consumers can now enjoy its 'Sheese' & Red Onion crisps while safe in the knowledge that they are fully vegan.
The Red Leicester-style vegan cheese used in the new crisps comes from manufacturer Sheese, and the crisp recipe was developed in partnership with vegan chef duo Bosh.
Phil Hovey, innovation chef at Kettle, said: "More and more people are adopting a vegan diet – between 2014 and 2018 the number of vegans in Great Britain quadrupled – and at Kettle we're always looking for ways to bring our flavour combinations to everyone, regardless of their dietary requirements.
"Who better to team up with to develop this recipe than the guys from Bosh, who are all about great tasting vegan food without compromise.
"It was brilliant working with them to develop our Sheese & Red Onion variety and we can't wait for everyone, vegan or not, to try this exciting new addition."