Tobacco Retailer of the Year
–supported by Imperial Tobacco
Winner:
Shawlands News, Glasgow
Winner details
Interview with Tanveer Baber, owner.
Services: PayPoint, FirstBus travelcard sales, range of vaping products and accessories.
Tanveer Baber, who runs Shawlands News with his wife Lesley, used to have another store in the area. In 2001 he was attacked with a baseball bat while working, so he left retail and worked as a merchandiser for several years.

He returned to the industry in 2008 when he bought the store that became Shawlands News. Situated on the main shopping street and beside a busy bus stop, there is a constant stream of footfall through the door.

Tanveer's sales rose dramatically after he installed a PayPoint counter and began selling FirstBus travelcards.

Shawlands, in the southside of Glasgow, has undergone a bit of an image overhaul in recent years. It has seen the opening of new cafes and shops and been described by some as the 'new west end'. Tanveer said he has noticed the area becoming more fashionable in the last year or two.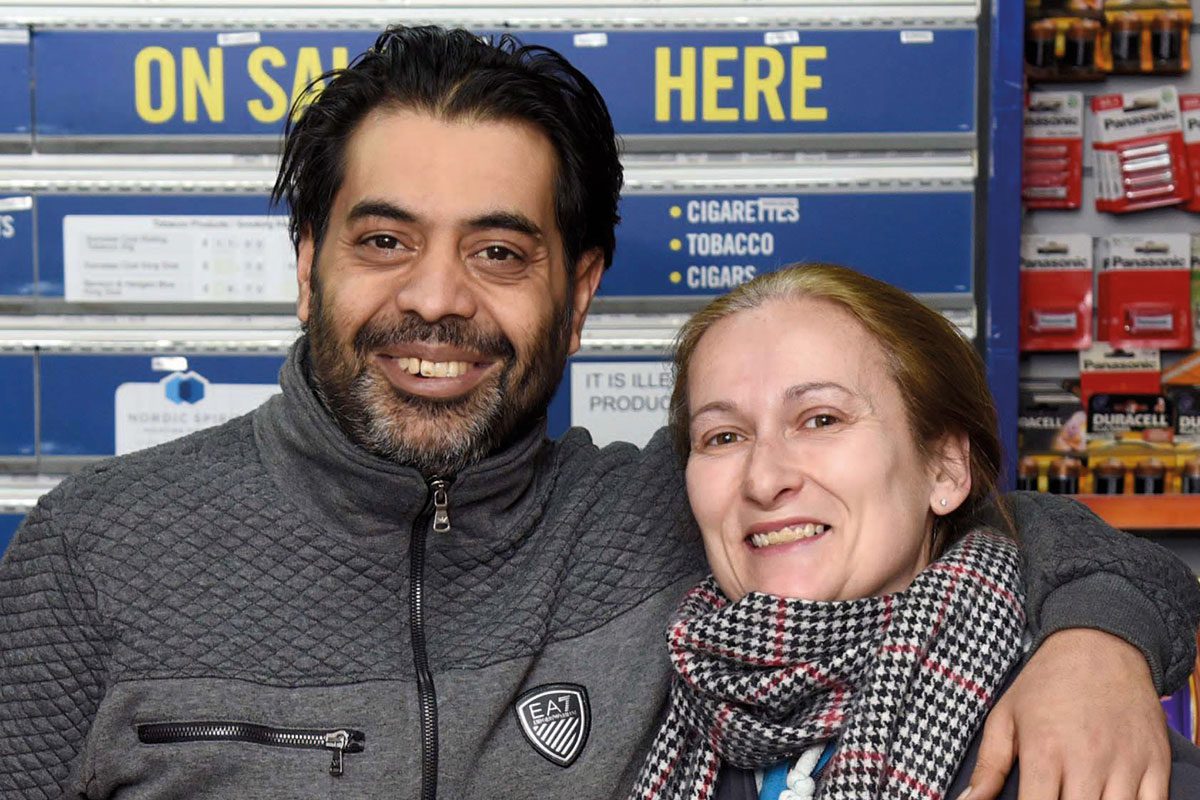 CONVENTIONAL wisdom suggests that modern c-stores should focus on things like food to go and premium spirits, while paying far less attention to 'traditional' convenience categories.
But in the award-winning Glasgow store Shawlands News, there is no food to go, no alcohol licence and not even a lottery terminal. Its compact floor space is laid out like a traditional newsagents, and owners Tanveer and Lesley Baber have no plans to invest large sums in a glossy refit.
So how is the store still successful? "Customer service, that's all it is," said Tanveer. "Anybody that walks through that door is treated like a guest of mine, in my house, rather than a customer walking into a shop.
"There are two c-stores, a Co-op, Iceland and Sainsbury's right beside us, but we don't have to worry about them at all. We have a big customer base, which is solely down to the fact that we treat people well and we don't rip them off.
"We are all RRP prices, and we have never have to put discounts or special offers on to capture customers. Our customers are our customers."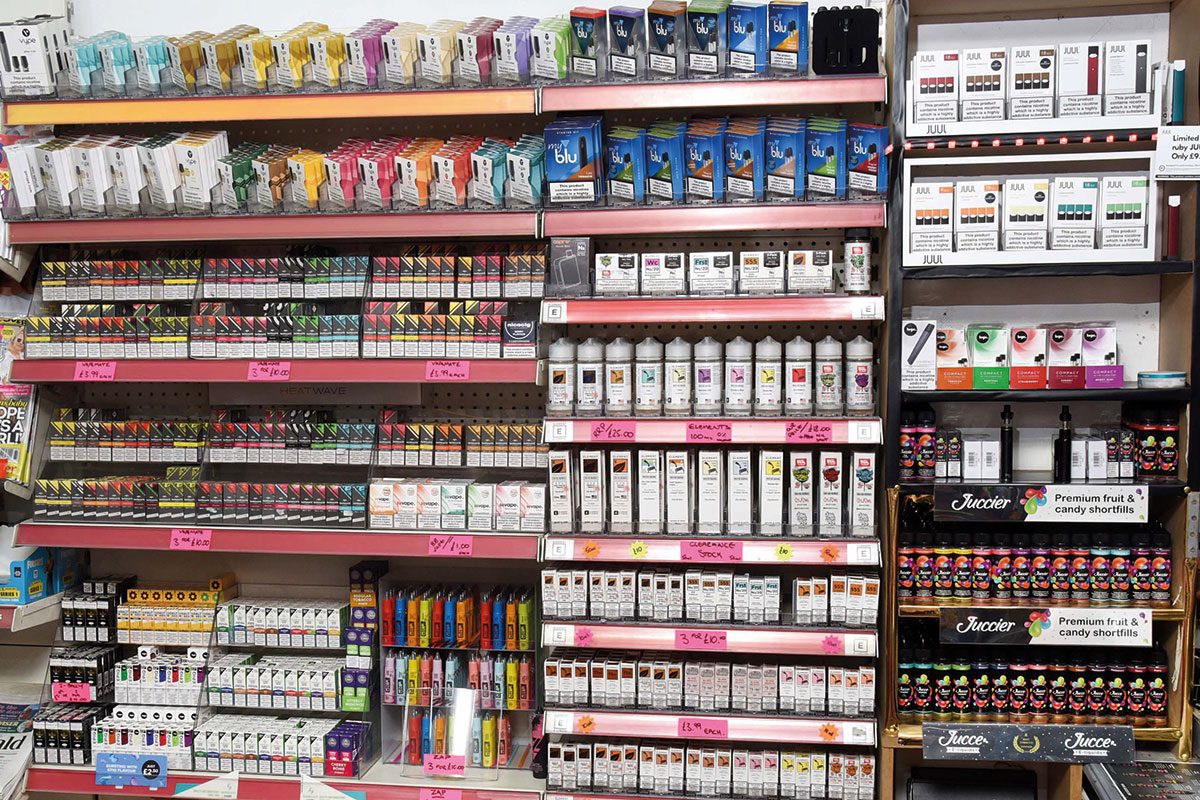 But while Shawlands News might follow a traditional business model, it doesn't mean Tanveer and Lesley shy away from innovation.
The pair, who were named the Tobacco Retailer of the Year at the 2019 Scottish Grocer Awards, are now using a significant portion of their small store to stock tobacco accessories and vaping equipment, as Tanveer explained.
"We chat a lot with the customers regardless of whether they are regulars are not.
"So a lot of them do ask how they can smoke for less money, and we give them all the options: vape, vape with cartridge, roll your own, whatever you prefer.
"We've got the full variety of papers, we have papers here that people didn't even know existed – that I didn't even know existed – pink ones and things like that.
The shop is part of our life, it isn't 'work'. We don't see it as that.
"But we get people coming in for papers, for filters, pipe cleaners, the gas, the fluids.
"We've got new papers, Lunacy, and we were one of the first shops that they tried it in because the owners stayed locally.
"So when they first manufactured them they put two packs in our shop in addition to their online presence, and now it is through the roof. Papers are so popular. The margin is good, most of the time you are working on 45-50%," he said.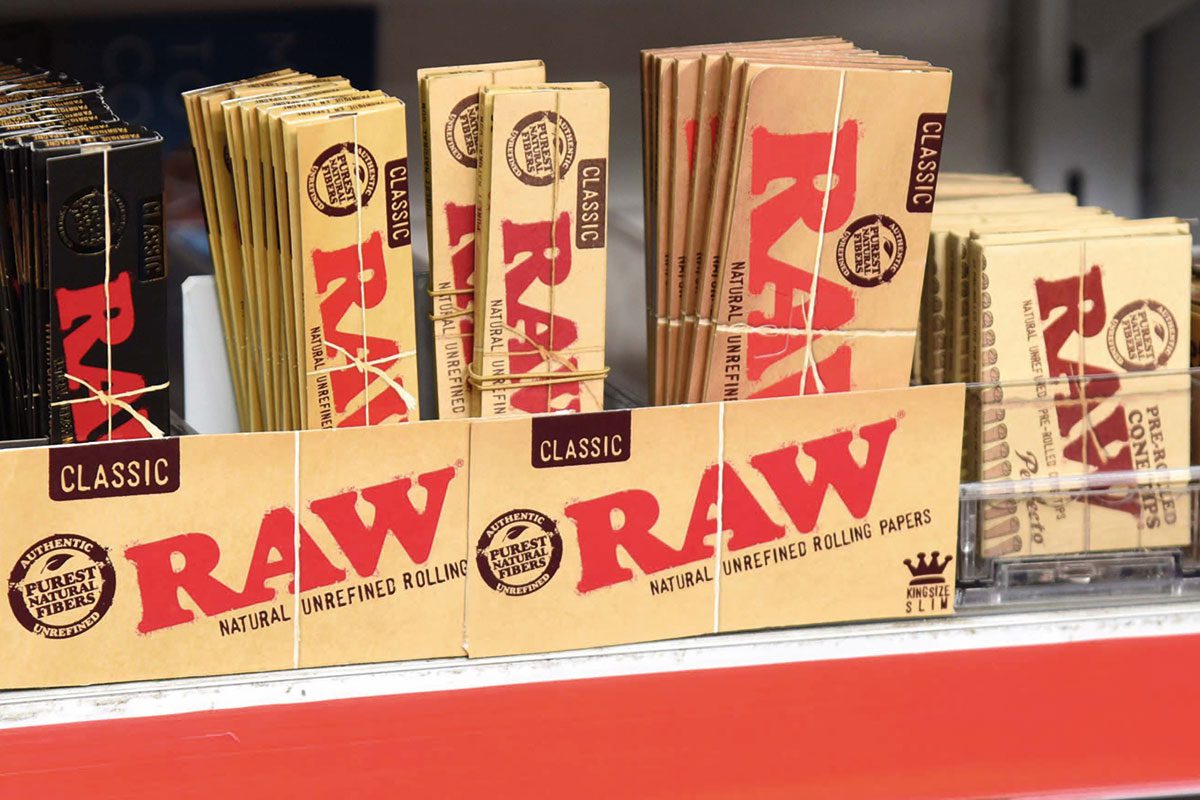 On vaping, Tanveer has ensured his staff are clued up on all his products – allowing them to advise customers with ease.
"We will say 'have you thought about vaping?' and have a wee chat to them about that. That's why we always try to have two staff behind the counter, so we can talk to a customer for as long as it takes.
"The margin on vaping is brilliant. Any newsagent or grocers that doesn't move into the vaping market now is going to lose out big time within the next year or two.
"We look at what is out there, what people are talking about on the vape sites, because we want to cater to everybody. I noticed that a lot of my regular customers were vapers, so I was asking them what kind of machines they used and what kind of flavours they liked.
"And as they were telling us, we were taking notes and we would stock their coils, stock their liquids – if not the exact one then something similar.
"Eventually those people would then come in for their shopping, then realise that I have the equipment that they use, and then they would just buy it from here because they were here anyway," he said.
And Tanveer's advice will be much-needed come May, when the menthol ban comes into force.
"Since last year, any customer who comes in and asks for menthol we tell them that they will be banned soon, and then we say 'don't worry though, we have options.'
"We have started encouraging people to use the menthol vapes. They still buy the menthol cigarettes, but we tell them that they don't want to walk in one day when they can't get the menthol cigarettes and then try to get a vape, when they don't know which one they like.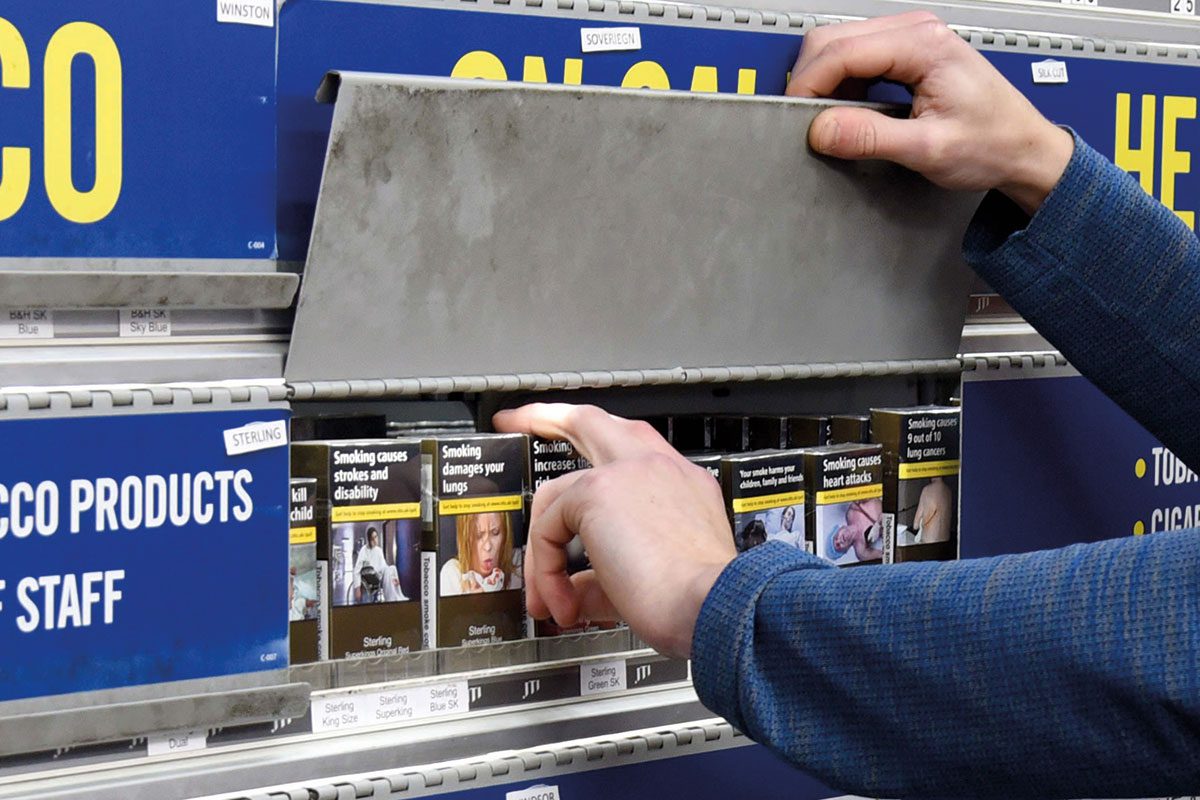 "So people have bought the vapes now, figured out what ones they like. They are still smoking in between, but at least once the ban comes in they will know what works for them," he said.
Yet although the menthol ban is just the latest in a long line of legislation that affects the tobacco industry, Tanveer is doubtful that the changes have had any real impact on smoking levels.
"If I look at it from a sales point of view, it hasn't really affected anything – my sales are still steady. If anything they have increased. I personally think the government is about making money.
"If someone used to smoke ten cigarettes a day then they would come in the morning and get their packet of ten, smoke them throughout the day and then have a few left at night in their packet.
"So the next day they get up and buy another packet. But after they did away with the packets of ten, that customer is going to have to buy a 20-pack now.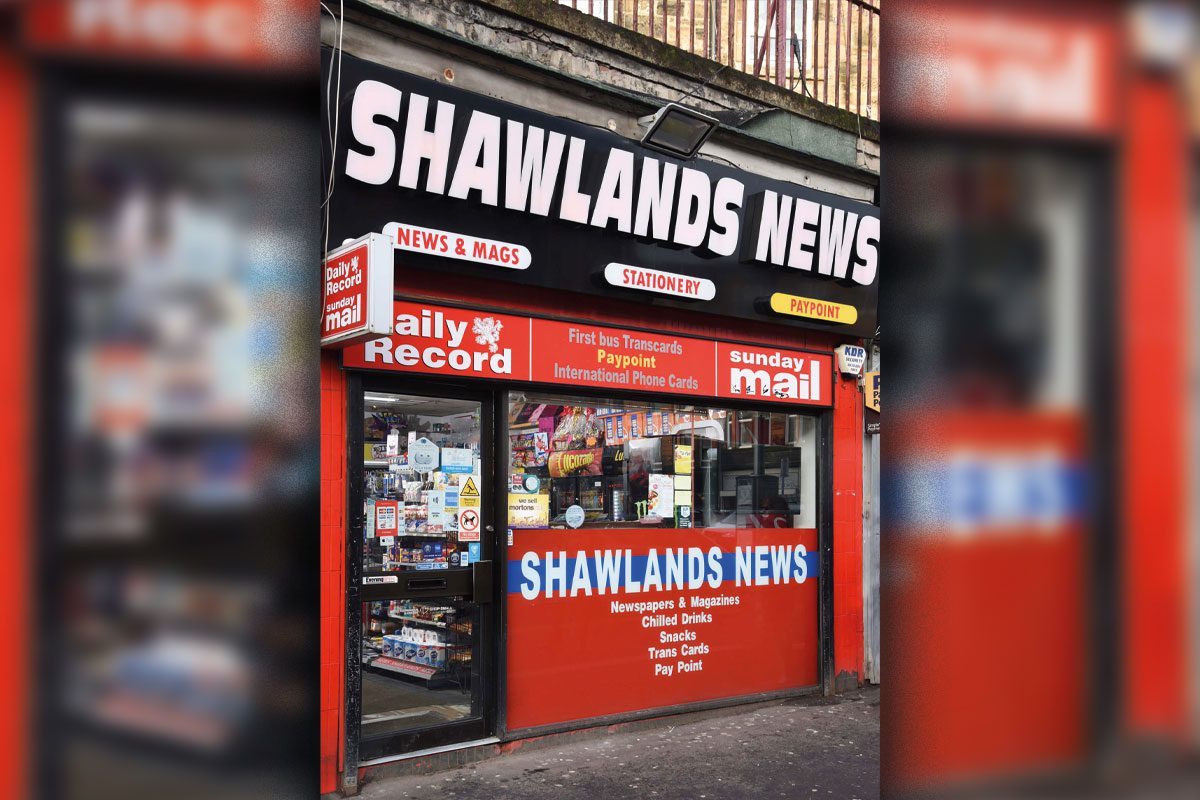 "And having a 20-deck in your pocket rather than a 10-deck, you are going to tend to smoke more.
"So now what is happening is that when they go home at night, that customer might have six or seven cigarettes left in his packet because they have smoked more during the day.
"So the next day when they get up, they will have to buy another 20 pack because those six aren't going to be enough," he said.
Regardless of whether they have been successful, retailers have had to contend with various legislative changes in recent years – with the likelihood of more to come. But Tanveer is adamant that he wouldn't want to work anywhere else.
"I plan to stay here and do what I can for the community. I have had options to open other stores up, but I'm not money-orientated.
"I just want to have a comfortable life. I've got my house, got my bills paid and I want to be able to take my family on holiday once or twice a year. That's it. I don't want anything else.
"The shop is just a part of our life, it isn't 'work'. We don't see being here as work," he said.