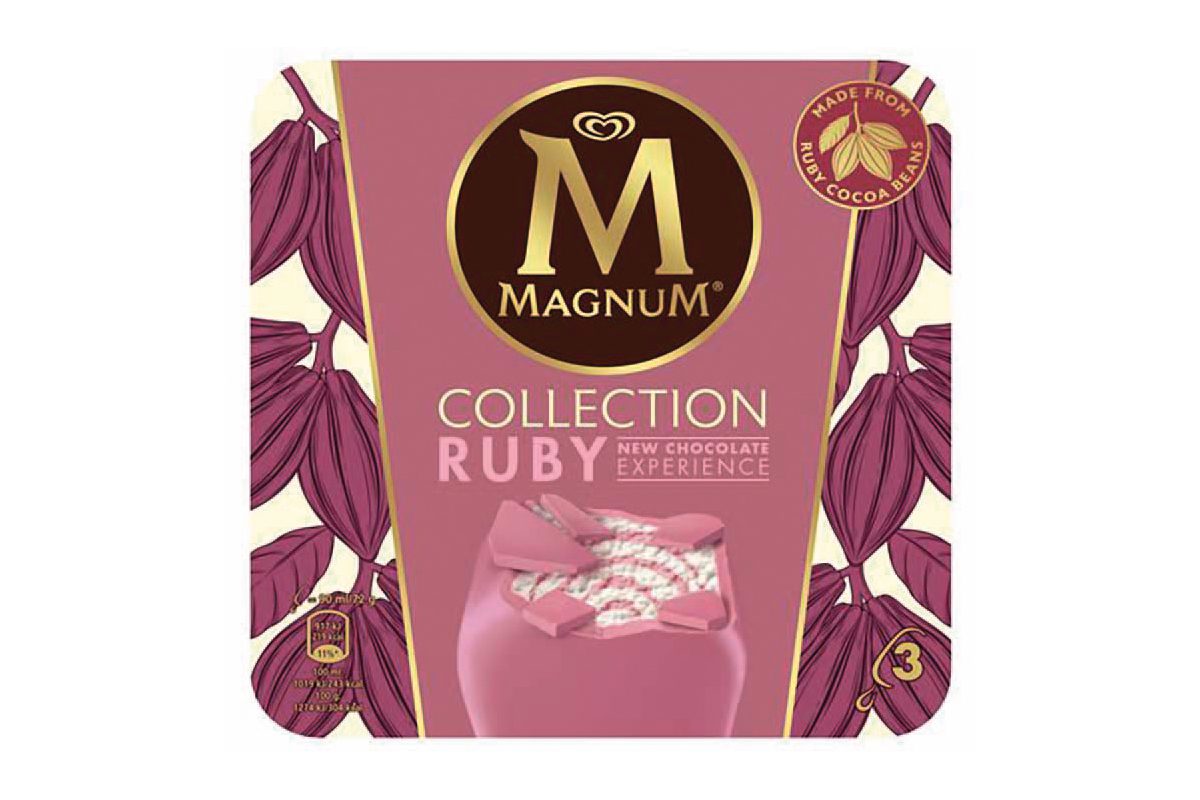 EVERYONE should be familiar with white, milk and dark chocolate.
But now a fourth kind of chocolate has appeared: ruby.
Since being crafted by Barry Callebaut in 2017, ruby chocolate has only been available on a limited number of products worldwide.
Now ruby chocolate – which is free from artificial colours and fruit flavourings – has been added to Magnum ice cream for the first time.
Magnum Ruby is described as having tangy flavours of berry fruitiness, which are unlocked during its secretive crafting process.
Andre Burger, VP of ice cream and snacking at Magnum parent firm Unilever UK said: "We're the first brand in the world to pair Ruby chocolate with ice cream, offering UK pleasure seekers the chance to try an exclusive taste experience like never before.
The indulgent velvety white chocolate ice cream is enriched with a luscious raspberry sauce swirl and coated in Magnum's signature cracking Ruby couverture chocolate."