Premium hot dog brand launches a haggis stuffed variant for Burns Night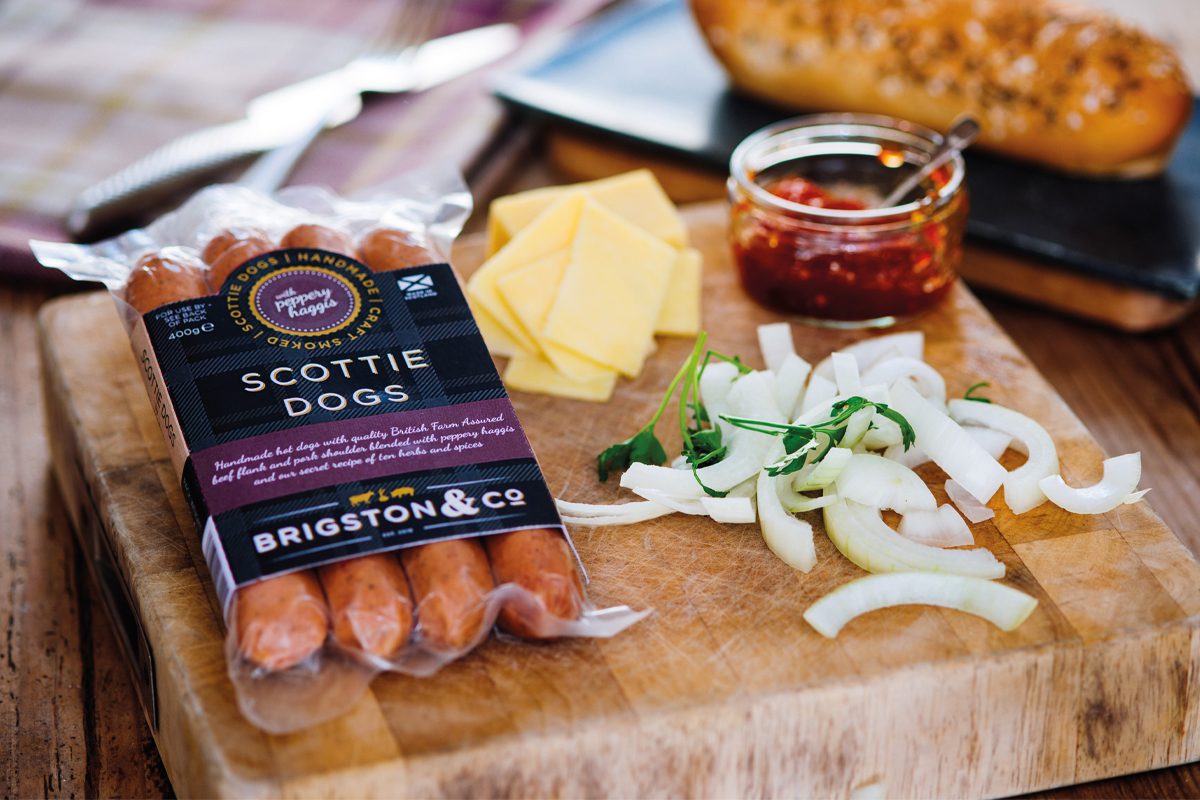 HEAD into a fancy gastropub and there's a good chance there will be 'gourmet' hot dog option on the menu.
Once seen as a bit of a cheap option, the hot dog has shed its poor-quality image and become a staple of trendy dining.
And now there is a new artisan hot dog option for consumers who like a bit of Scottish flavour with their frankfurter.
The new 'Scottie Dog' from Brigston & Co is a limited-edition haggis-infused hot dog that has been launched with Burns Night in mind.
Available for wholesale purchase from 15 January until the middle of February, the Scottie Dog will roll out in a 8x120g frozen pack (Williamson Foodservice and Braehead Foods), and a 4x100g fresh pack (Campbell's Prime Meats online).
The limited-edition launch from Brigston & Co follows a successful 2019 for the brand, which picked up a Great Taste Award for its core hot dog product.
Brigston & Co was founded by husband and wife duo, Claire Drysdale and Euan McGregor.
Drysdale, who worked in the catering industry for more than 30 years before founding Brigston & Co, said she had recognised that consumers were "seeking something different when it came to fast food."
"Hot dogs are a fantastic product – tasty and versatile. They didn't need to live up to their stereotype as cheap and emulsified. "
"There was a gap in the market to create a quality hot dog with excellent provenance and taste credentials. "
"The versatility of the hot dog enabled us to create different flavour combinations, using toppings and our homemade condiments such as our barbecue sauce, which we make using Illy espresso coffee. "
"The Scottie Dog is our latest invention and a first of its kind in Scotland – perfect paired with some Lockerbie cheddar and chutney or a creamy whisky sauce with crispy onions. We hope retailers will give it a try this year."
"If we have positive feedback, we may investigate launching this as a new product in our core range." she said.