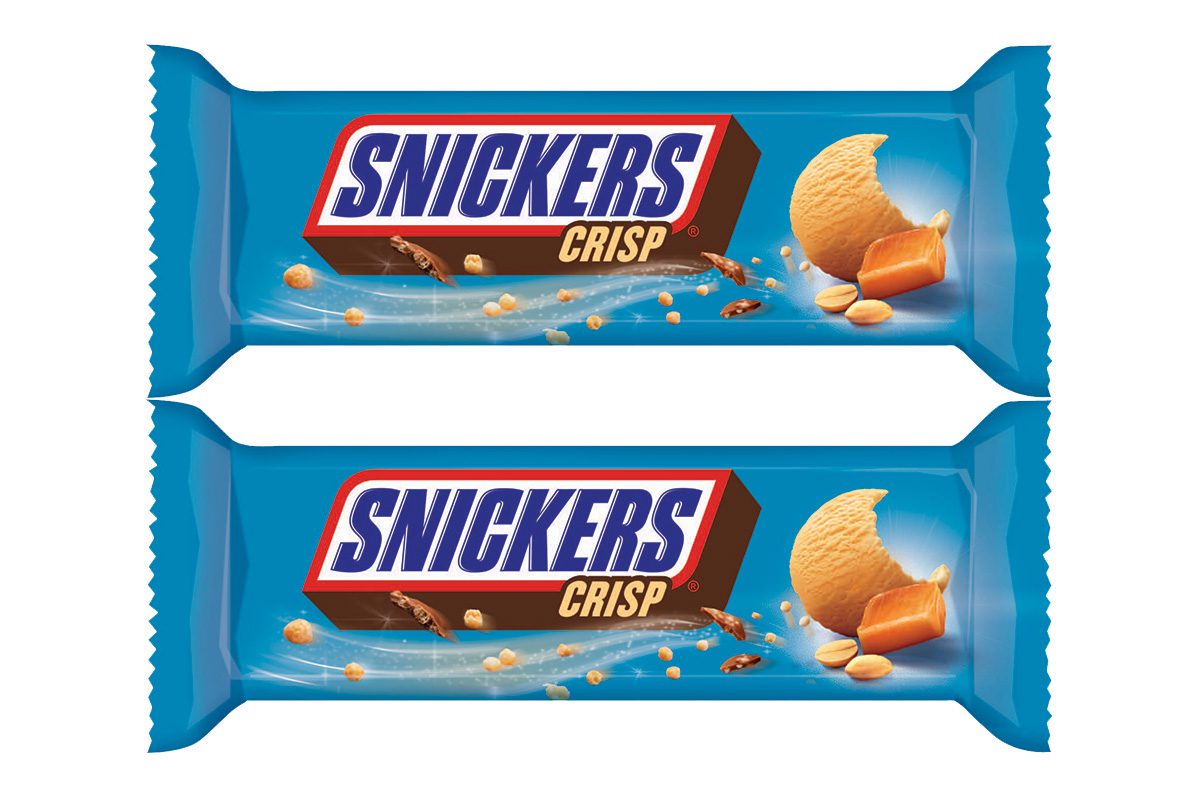 FANS of Snickers will have cause for celebration next month, when the brand launches a new ice cream bar.
Available from February, Snickers Crisp Ice Cream is a wrapped handheld single, described as offering the same Snickers flavour with a "light and crispy texture."
The roll out follows the launch of the puffed rice-stuffed Snickers Crisp chocolate bar last summer.
Michelle Frost, general manager at Mars Chocolate Drinks and Treats said: "We are so excited to introduce Snickers Crisp to the freezer in 2020.
"This new SKU has a great balance of not only taste, but texture too.
"We pride ourselves on bringing innovative and exciting products to the freezer and are confident this new ice cream bar will quickly gain the support of new fans."
The launch is being supported throughout 2020 by a multi-million-pound media spend.
Snickers Crisp will join the firm's extensive confectionery ice cream line up, which includes Mars, Snickers Ice Cream Bar, Maltesers Teaser, Bounty Ice Cream Bar, M&M's Peanut and Skittles Cooler.
Snickers Crisp is available to retailers in a case size of 24, with an RRP of £1.49 per individual ice cream.