With plastic pollution high on the consumer agenda, bottled water brands take action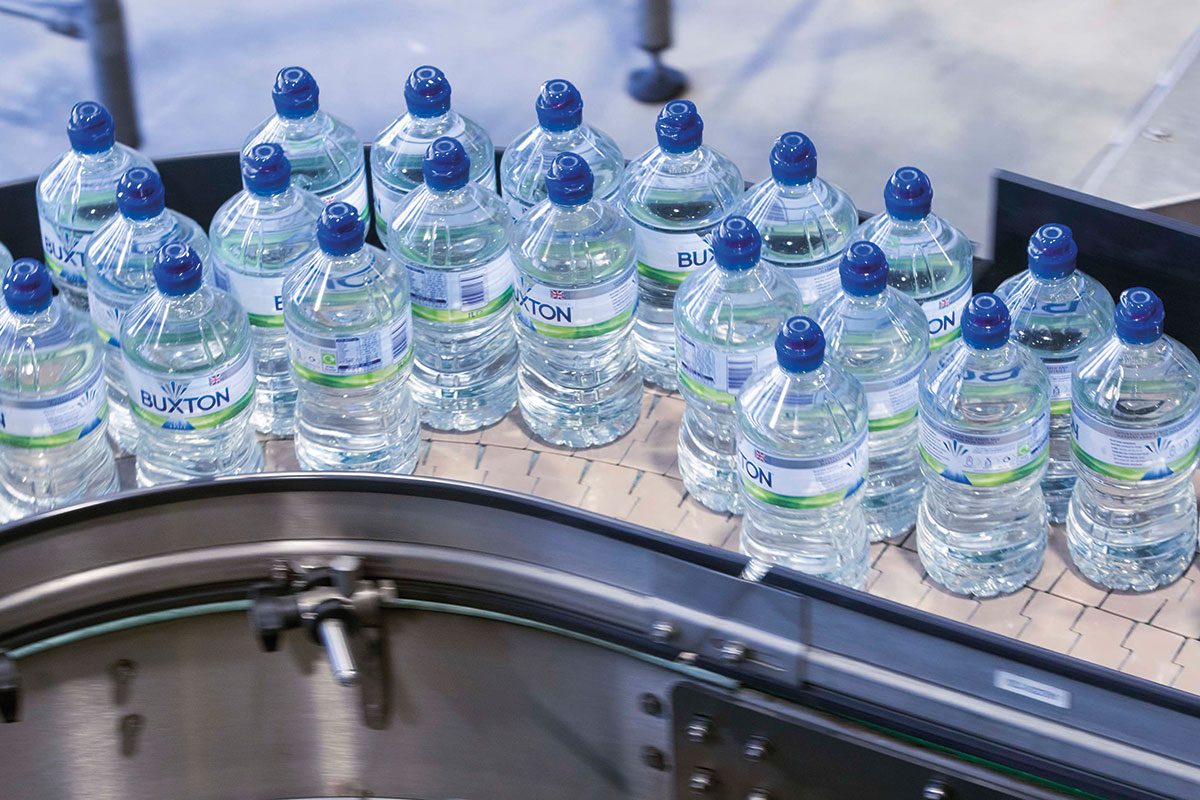 BOTTLED water brands are taking action to tackle plastic pollution in 2020 – with a shift to more sustainable materials.
Following the launch of Highland Spring's eco-bottle, which is made from 100% recycled plastic (rPET), other brands have gotten in on the act.
British water brand Belu has announced that its entire plastic bottle range is to be made from 100% recycled plastic.
The social enterprise firm, which gives all of its profits to WaterAid, has become the first water company in the UK to make all of its plastic packs from fully recycled plastic.
Belu has been committed to making all of its plastic bottles from 100% rPet since November 2019.
Karen Lynch, chief executive of Belu, said: "We have come to the conclusion that where the single use can't be removed, the answer to our anti-plastics challenge, is in fact, plastic.
"Our message is to first use less, but when you buy bottles, buy better.
"Using 100% recycled plastic is the lowest carbon footprint option that can be part of a circular economy.
"If you must use a single-use bottle, the kindest thing you can do for the planet is to choose a bottle made from 100% recycled plastic, and not a can or carton.
"Making bottles from 100% recycled plastic reduces carbon emissions and other pollutants; nothing new needs to be made as it uses a resource that is already here.
"It will also create demand and value for recycled plastic bottles which will ultimately fuel investment for better local recycling infrastructure.
"By moving to manufacturing 100% recycled PET plastic, Belu estimates that it will generate about 60% less carbon emissions than a comparable virgin bottle and about half that of a typical aluminium can (which contains 70-73% recycle content)."
And although Belu might have been first to switch its entire range over to fully recycled plastic, the social enterprise is not the only brand taking this environmentally-friendly step.
British water brand Buxton has also announced that by next year, its entire range of bottles will be made from 100% recycled plastic (rPET).
Michel Beneventi, business executive officer for brand owner Nestlé Waters UK, said: "We are incredibly excited to be able to put our commitments to sustainability into practice.
"The high-quality recycled material retains the same all-important properties as PET, resulting in a product that is lightweight, durable, resilient and still 100% recyclable.
"We would have liked to have made all our Buxton bottles from recycled material much sooner but there are many challenges to achieving this.
"The material we use needs to be high-quality food grade."