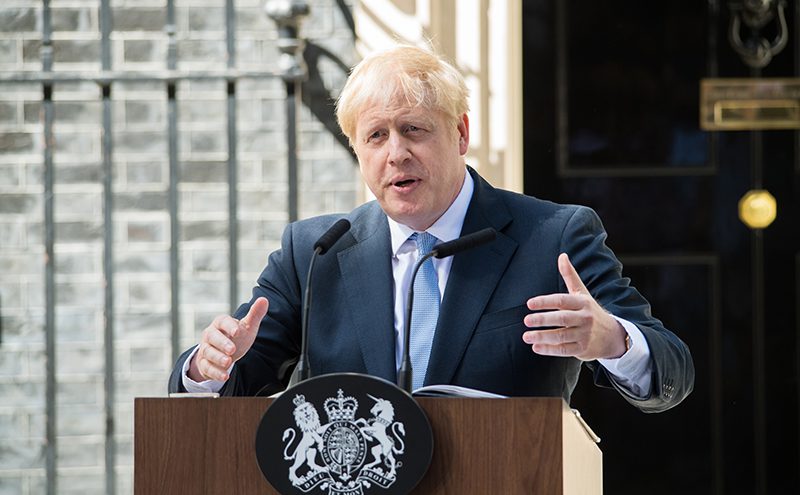 RETAIL associations have called on the Prime Minister to push for a frictionless trade deal with the EU, following his election victory.
Industry leaders were united in the wake of the election result in their support for a Brexit process that will bring clarity for business.
Pete Cheema, chief executive of the Scottish Grocers Federation said: "Boris Johnson now has the numbers in the House of Commons to get Brexit done but we need it done in a way which ensues business can operate effectively and which guarantees frictionless trade throughout the transition period."
The SGF also called for "restraint" from the Conservatives over the party's plans to raise the National Living Wage to more than £10 per hour.
Helen Dickinson, chief executive of the British Retail Consortium said it was vital that the Government "commits to bringing clarity on the UK's future relationship with the EU and pursues a fair deal for consumers that maintains tariff-free, frictionless trade with the EU."
Dickinson added that with retail conditions "the toughest they have been for a decade", Boris Johnson must act to support the "reinvention of retail locations and local communities."
"We look forward to working with Ministers on a strategy to strengthen the retail industry during this period of unprecedented change," she said.
Colin Smith, chief executive of the Scottish Wholesale Association called for the re-elected PM to "put business first and push for a frictionless trade deal after Brexit with minimum tariffs or trade barriers."
"Following a long period of political uncertainty, we want to see our members and the wider wholesale sector invest for the future and prioritise long-term growth. It is crucial that the Government works with our industry – our members, many of them independent businesses, support other independent businesses, public services and provide a lifeline to remote and island areas," he said.
The SWA also urged the UK government to "take on board the implications of National Living Wage increases" and called for further measures to tackle alcohol duty fraud and sugar tax evasion.
On deposit return, Smith said the UK government should "quickly review its manifesto pledge" to introduce DRS south of the border, with the goal of implementing it as part of a UK-wide scheme.