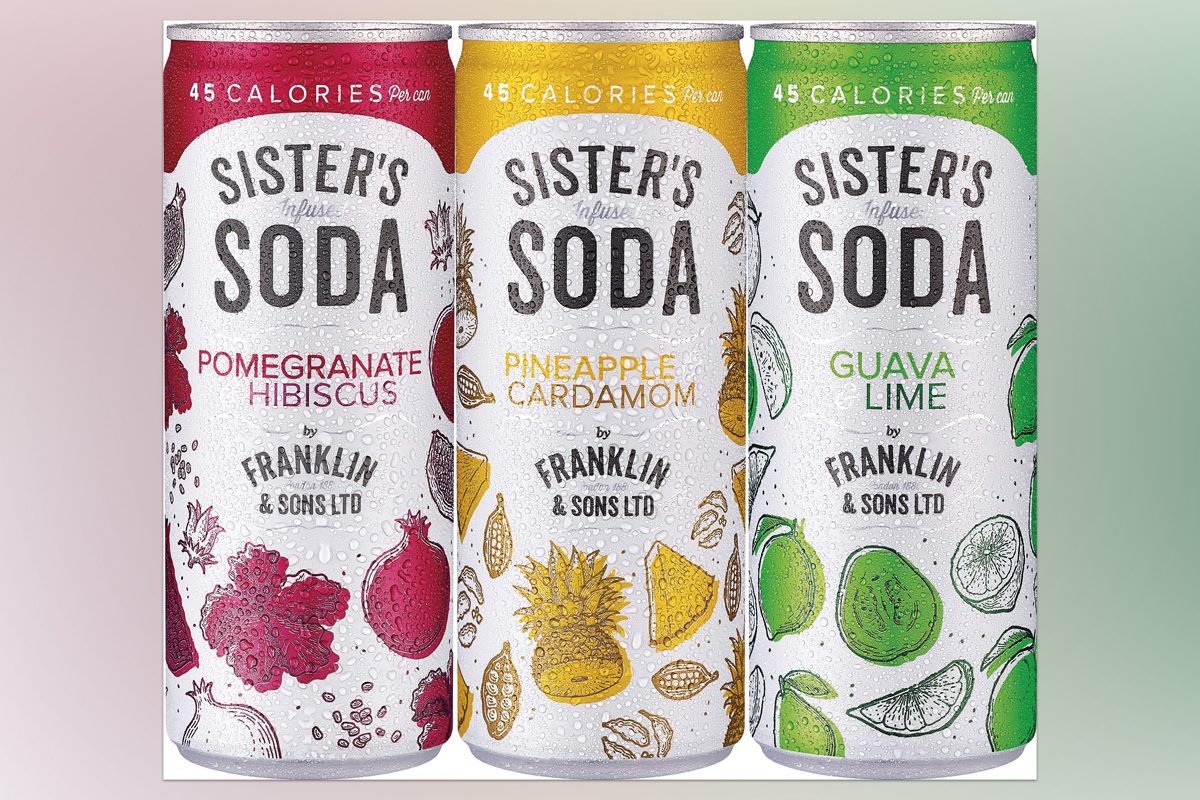 PREMIUM mixer brand Franklin & Sons has launched a new low-calorie soda brand.
Sister's Soda includes three flavours – Guava & Lime, Pomegranate & Hibiscus and Pineapple & Cardamom – with each 250ml can containing just 45 calories.
The sparkling water cans have an RRP of £1.10 each, and are both vegan and gluten free.