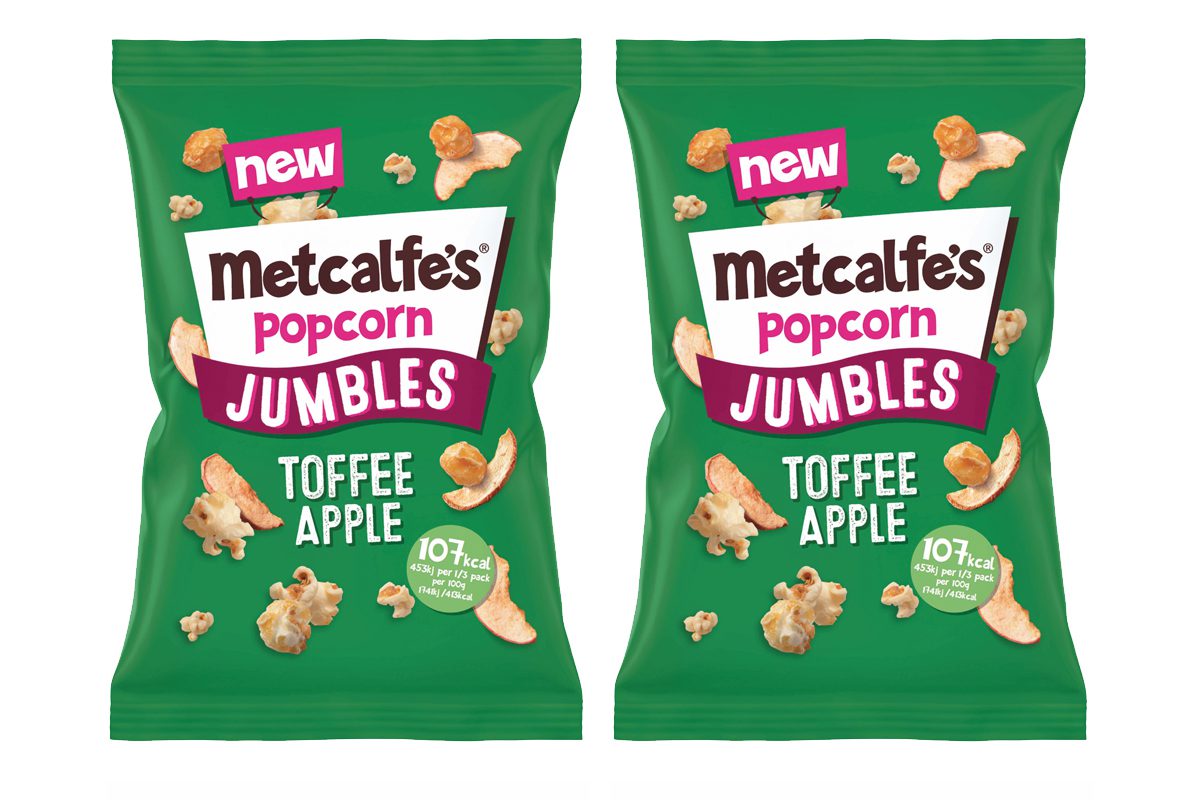 AS popcorn grows more popular with health-conscious consumers, there are an increasing number of products vying for sales.
Metcalfe's is hoping that its new product will help it to stand out in a busy category– offering Popcorn 'Jumbles' that also contain pieces of dried fruit or meringue.
The new Metcalfe's Jumbles come in two flavours, Toffee Apple and Eton Mess, with an RRP of £1.79 for a sharing bag.
The Toffee Apple variant contains toffee and caramel-coated popcorn jumbled up with slices of dried apple, while Eton Mess consists of strawberry pieces and crunchy meringue shells alongside strawberry-coated popcorn.
The Toffee Apple has 107 calories per portion, while the Eton Mess has 80 calories.