New limited edition Candy Cane Mojito RTD joins distillery's Christmas lineup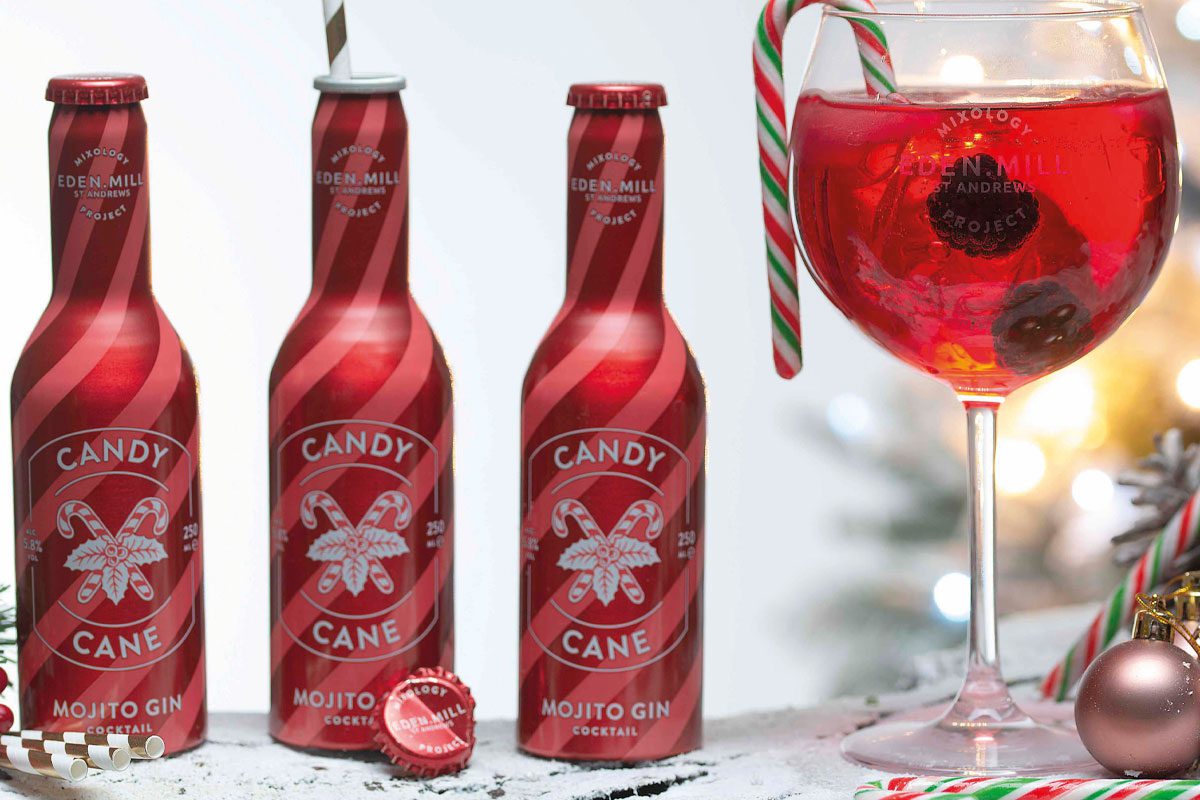 ST ANDREWS-based distillery Eden Mill is hoping to create some festive cheer with the launch of a new candy cane flavoured cocktail.
Eden Mill Candy Cane Mojito premixed cocktail offers a festive take on a cocktail classic.
The distillery has described the flavour of its latest limited edition premix cocktail as having a "warm bilberry sweetness and a tingly peppermint freshness."
Eden Mill Candy Cane Mojito has an RRP of £2.50 per 250ml aluminium bottle.
An Eden Mill spokesperson said: "This festive cocktail is sure to spread yuletide cheer wherever it goes and can be enjoyed straight from the bottle with a festive paper straw, or poured over ice and garnished with fresh mint and blackberries or a candy cane."
Candy Cane Mojito will join Eden Mill's Mixology range of pre-mixed gin cocktails, which includes Berry Bramble, Love Bellini, Citrus Fizz and Basil Smash.
Christmas 2019 will also herald the return of Eden Mill Candy Cane Gin (40% ABV), which proved a hit in 2018. It has an RRP of £26 for a 70cl bottle.
Eden Mill also offers a festive '12 Gins of Christmas' pack: a gift set that contains a selection of twelve gins and gin liqueur miniatures.