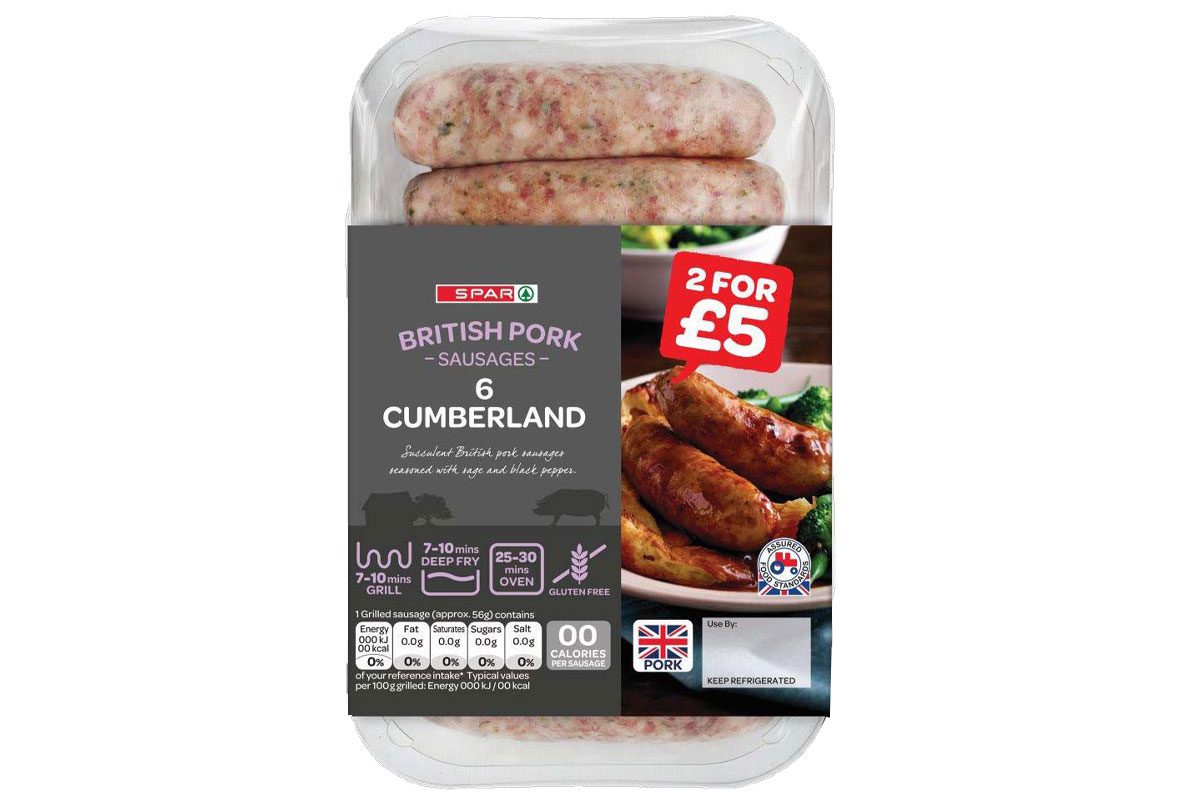 DEMAND for free from shows no sign of slowing down, with even small stores giving over space to free-from products.
Spar hopes to tap into the trend with the launch of its fully gluten-free range of Spar-Brand sausages.
The range includes: Spar Premium Cumberland Sausage, Spar Premium Lincolnshire Sausage, Spar Premium Pork & Brambly Apple Sausage, Spar Premium Pork Chipolatas Sausage and Premium Pork Sausage.
They will all be included in a '2 for £5' on-pack flash promotion.
Also available, for an RRP of £2.35, is Spar Butcher's Choice Gluten Free Pork Sausage.
Dave Wright, Spar UK assistant brand manager, said: "The launch of our gluten-free sausage range not only taps into current growth in the gluten-free market, but also offers a fantastic opportunity for retailers.
"The range's premium design and luxury feel follows the success of similar packaging across our own label lines."
The launch is being supported by in-store POS, shop window adverts, bulletins and Spar Radio.