Screen appeal

is a sweet deal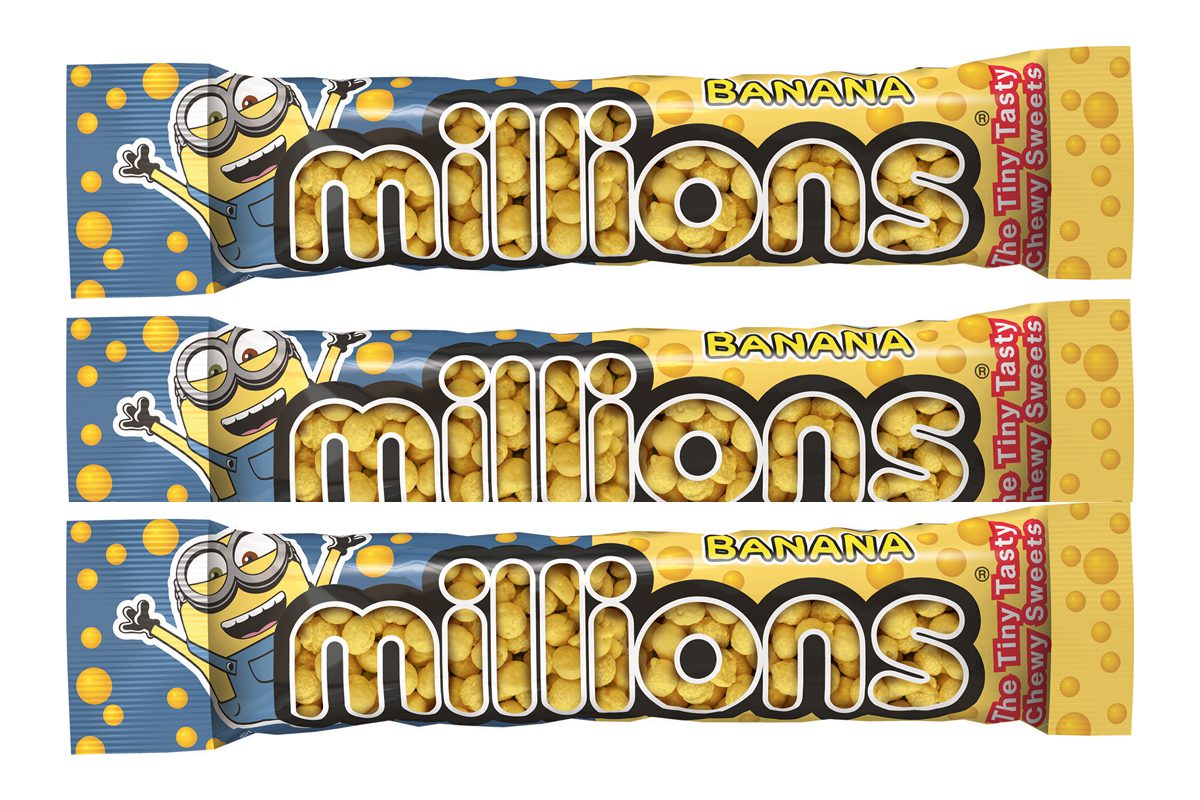 JUMPERS, t-shirts, onesies, slippers, bedspreads, keyrings, backpacks, lunchboxes, pyjamas, sandals – the Minions sure do get around.
The breakout stars of Universal Pictures' Despicable Me film series, Minions have now made their way to Greenock thanks to a new deal with Golden Casket Group.
Minions have joined the Millions range, with the yellow comedy creatures flying the flag for banana flavour.
New Millions Minions Banana is available in a variety of pack formats, and Golden Casket reckons the world-famous characters will have major appeal in Scotland.
Sandra Fisher, sales and marketing director at Golden Casket commented: "Young people everywhere recognise Millions, the tiny chewy sweets invented and made famous by Golden Casket, the biggest independent confectionery manufacturer in the country.
"Young people everywhere also recognise Minions and the lovable characters have a special place in children's hearts.
"Now – and they've been years in the planning and preparation – Golden Casket Group are delighted to announce the arrival and launch of Millions Minions Banana.
"Few confectionery products will match the shelf appeal of Millions Minions Banana.
"Initially this latest addition to the Millions range will be available in large, traditional counter jars and gift jars and 40g tube packs will follow within weeks.
"Demand is expected to be very high and additional production capacity has been part of the planning.
"Millions is one of the great success stories in confectionery. They are the brainchild of the company's founder, Douglas Rae and he would have been right behind the decision to team up with Minions.
"You can't beat two winners."