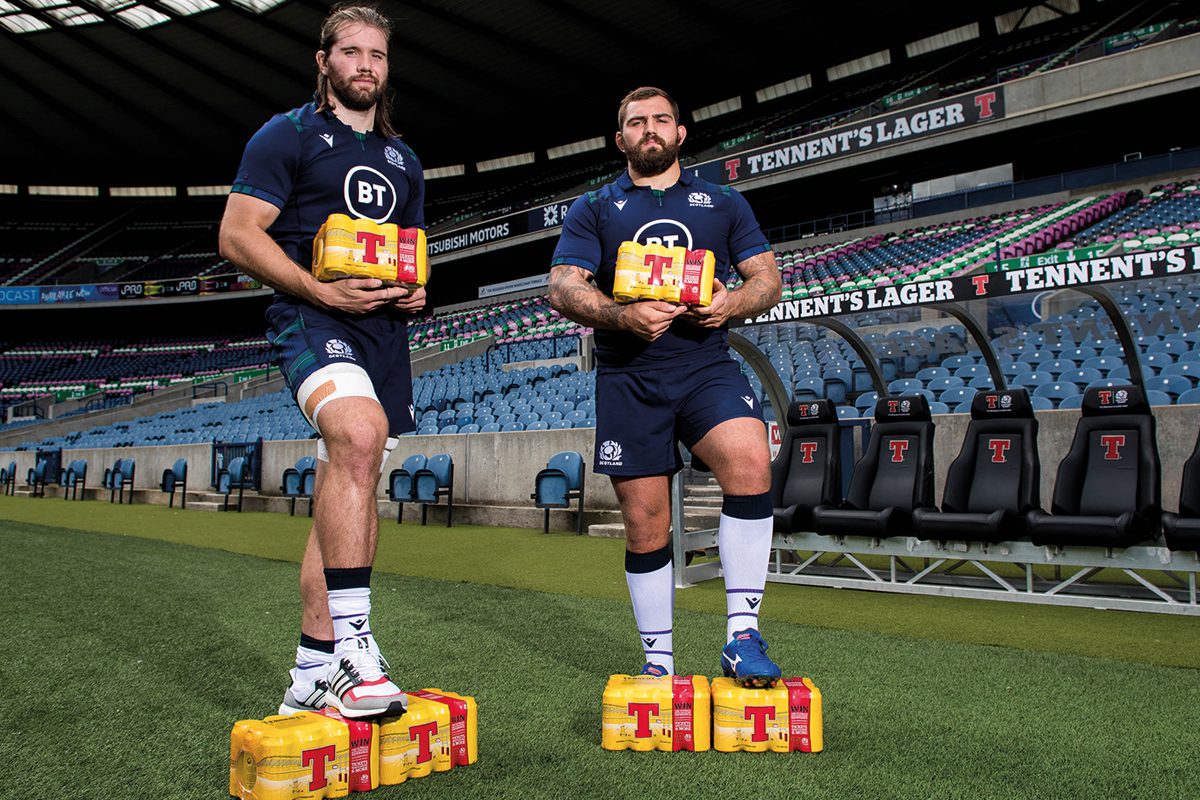 RUGBY fans could find themselves pitch side for one of the biggest rivalries in sport, thanks to a new on-pack promotion from Tennent's Lager.
Tennent's, the official beer of Scottish Rugby, is offering the chance to win a seats in the Tennent's dug out during the Scotland v England 6 Nations match on 8 February.
The on-pack promotion is live now, running across 10, 12 and 15 packs of Tennent's.