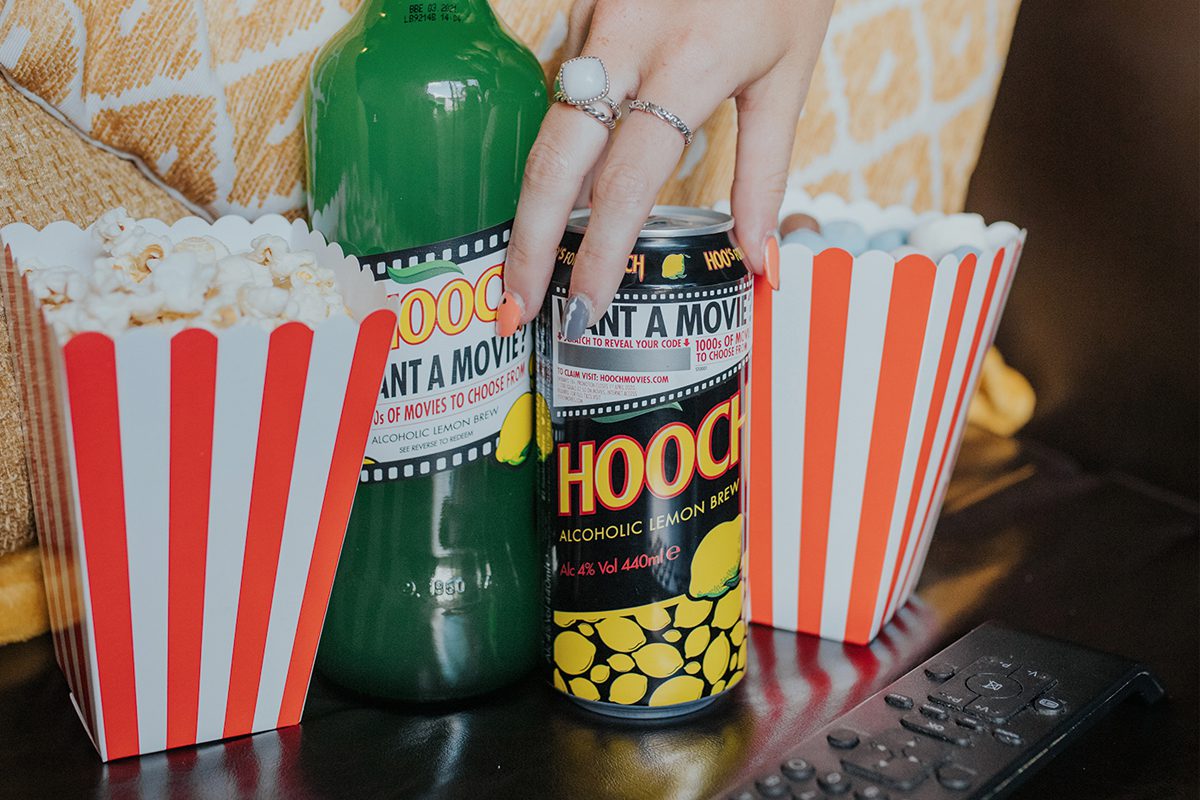 RTD brand Hooch has been offering shoppers a slice of cinema magic at home as part of its 'Movie On Us' campaign.
Launched last month, the on-pack promotion offers shoppers a film with every purchase of a 440ml, 500ml or 700ml Hooch pack.
Shoppers are invited to scratch promotional labels on packs to reveal a unique code which will allow them to access a movie from online streaming service Rakuten TV.
The vouchers are valid until 1 April 2020.
Christian Sarginson, brand controller for Hooch said: "With huge blockbusters available in stunning UHD 4K from the Marvel universe and 20th Century Fox, through to hit box sets like Game of Thrones and Suits, the 'Movie On Us' offer adds value for consumers and retailers alike.
"Perfectly suiting the Hooch consumer, our extensive research and targeted approach will ensure that we help drive off-trade sales for retailers."
The campaign will run throughout the autumn.