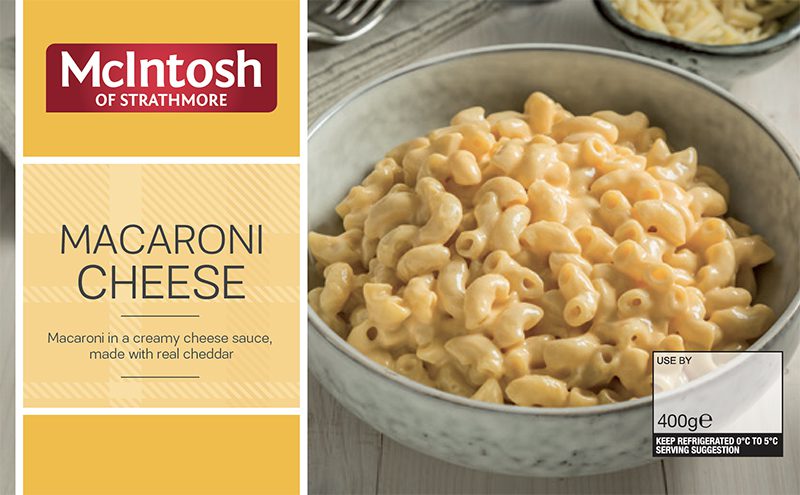 FORFAR-based chilled food specialist Strathmore Foods has given its McIntosh of Strathmore range a packaging overhaul.
Available now, the new look packaging has been designed to better highlight the brand's quality credentials and is expected to roll out across the  McIntosh range in the coming weeks.
While the packaging has changed, the products themselves remain unaltered.
Julie Nisbet, managing director at Strathmore Foods said: "We are a family business and we love our products. We put a lot of effort into ensuring they are made from the best possible ingredients, giving consumers the best quality for price.
"We felt our old packaging didn't really shout about any of our USPs.
"You wouldn't know that our macaroni cheese sauce is made from real cheddar cheese or that we produce our own haggis on site.
"We also wanted to fight back against the stereotype that ready meals are full of artificial everything because that's really not the case with us, although our price point is low, we want consumers to know that it doesn't mean we are compromising on quality."