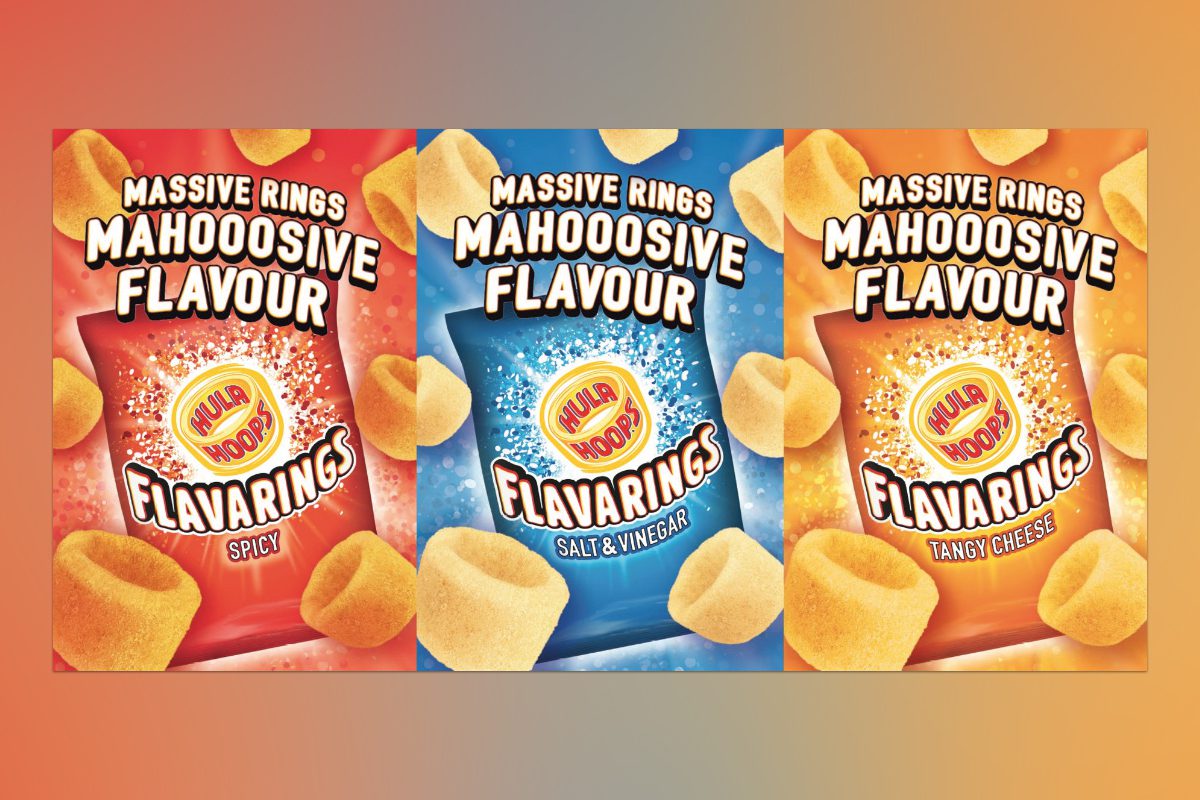 KP Snacks has invested £1m in a marketing campaign for Hula Hoops Flavarings.
The new campaign features the strapline 'Massive Rings, Mahoosive Flavour' and has been running on bus stops, print billboards and digital billboards, as well as through video on demand services.
KP marketing director Kevin McNair said the campaign will "make Hula Hoops Flavarings a compelling choice for snackers across the UK."
"Hula Hoops are eaten by 1.9 million consumers every week, making them one of the most popular snacks on the market," he said.