Mondelez has unveiled its Christmas 2019 range, with a raft of new SKUs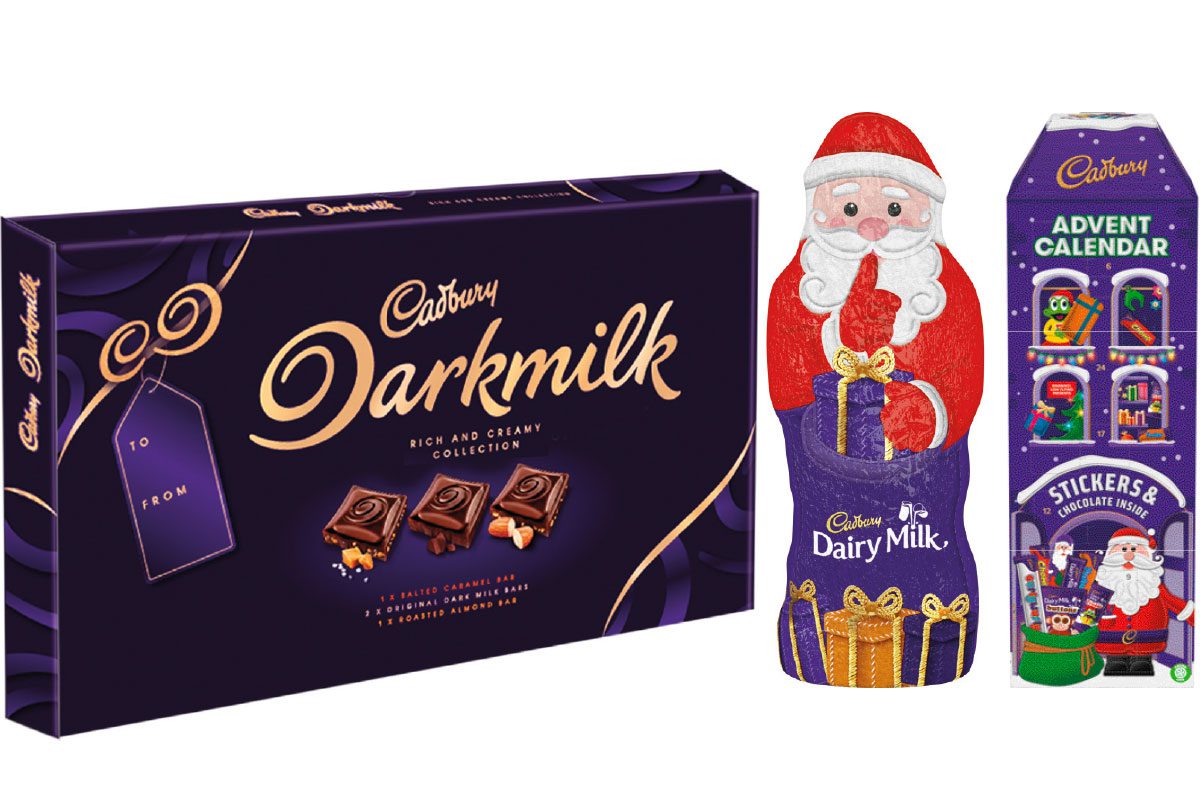 UK shoppers spent a record breaking amount of cash on Christmas confectionery last year, with £1bn in sales well within sight.
Kantar figures for the 12 weeks ending on 30 December 2018, provided by Mondelez, revealed UK consumers splashed £937m on sweet treats in the final quarter of the year.
And Mondelez reckons this year could be even bigger.
The confectionery giant suggested that Kantar figures which show confectionery is the "most frequently consumed and gifted category at Christmas" mean getting ready early is key.
Mondelez has recommended retailers split Christmas into four phases, to ensure they have the right stock on shelf at the right time.
Seasonal stock should already be on shelf at this stage, according to Mondelez. The firm suggested retailers take advantage of the colder, darker nights by stocking more confectionery that is fit for the big night in.
The new Cadbury Dairy Milk Classics pouch is the kind of product Mondelez reckons works well here, as well as Cadbury Dairy Milk Gift Blocks which were said to have grown by 14% in 2018.
This month should see retailers build momentum, with Mondelez suggesting retailers dedicate a bit more space in store to festive lines.
Mondelez advised: "From October onwards, self-treat chocolate novelties are a great way for retailers to drive impulse purchases.
"The novelties category is worth £23m in sales, and four out of the top ten products are from the Cadbury brand."
This year, Mondelez has launched Cadbury Dairy Milk Robins, an on-the-go bag available in Original and Daim variants; Cadbury Dairy Milk Winter Gingerbread Edition, a seasonal tablet with festive flavour; and Cadbury Dairy Milk Orange Snowman, an impulse line with a twist of orange.
All three are the kind of seasonal SKU that Mondelez suggested should start to appear on shelves this month.
And once Halloween is out of the way, November should see retailers really step up with their Christmas confectionery, boosting availability and visibility in store, Mondelez suggested.
This is the time to produce the advent calendars, an area where Mondelez has piled on the NPD in 2019.
Mondelez has launched a new Green & Black's Organics advent calendar, targeted at adult consumers looking for a premium treat throughout December; a new Cadbury Dairy Milk Angry Bird's Advent Calendar; Cadbury 3D Advent Calendar, containing a range of Cadbury treats like Curly Wurly, Chomp and Fudge; and Cadbury Heroes Advent Calendar, which this year features 24 days of challenges, adventures and trivia, as well as chocolate.
Finally, when December arrives retailers should expect to see a big marketing push from Mondelez.
The Cadbury's Secret Santa campaign will return to screens this year, with activity running across TV and social media, as well as in-store.
At this stage, Mondelez has recommended retailers bulk up their seasonal offer even further with large sharing packs and gifting products, such as tubes, tubs, selection boxes and kids gifting ranges.
Mondelez certainly has plenty to offer in this area, with new additions for 2019 including Cadbury Dairy Milk Moneyboxes, colourful recyclable tins containing either Cadbury Dairy Milk Freddo Faces or Dairy Milk Buttons; new Cadbury Angry Birds Plush Toys, in partnership with the release of The Angry Birds Movie 2; a relaunched Cadbury Dairy Milk Hollows range; and a new Cadbury Darkmilk Selection Box.
A spokesperson for Mondelez commented on its Christmas 2019 activity: "With a broad range and a product to suit every shopper, Mondelez International Christmas confectionery sales grew by almost 5% in 2018.
"This year the category leader is bringing customers a wealth of shopper-focused product innovation alongside the return of festive favourites from its leading brands."