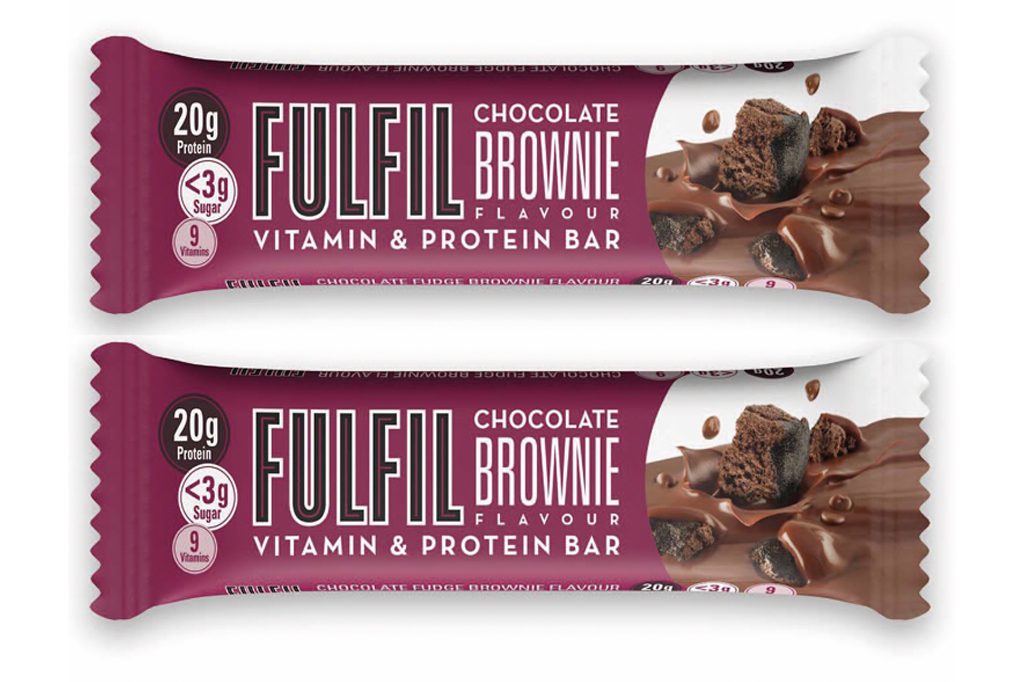 NOT content with a 12-strong range of flavours, protein snack bar Fulfil has now added another variety to its lineup.
Fulfil Chocolate Brownie will be available from this month, available in 40g and 55g sizes.

One 55g bar of Fulfil Chocolate Brownie contains 20g of protein and nine vitamins, packed into a fudgy, chocolatey bar topped with chocolate chips.