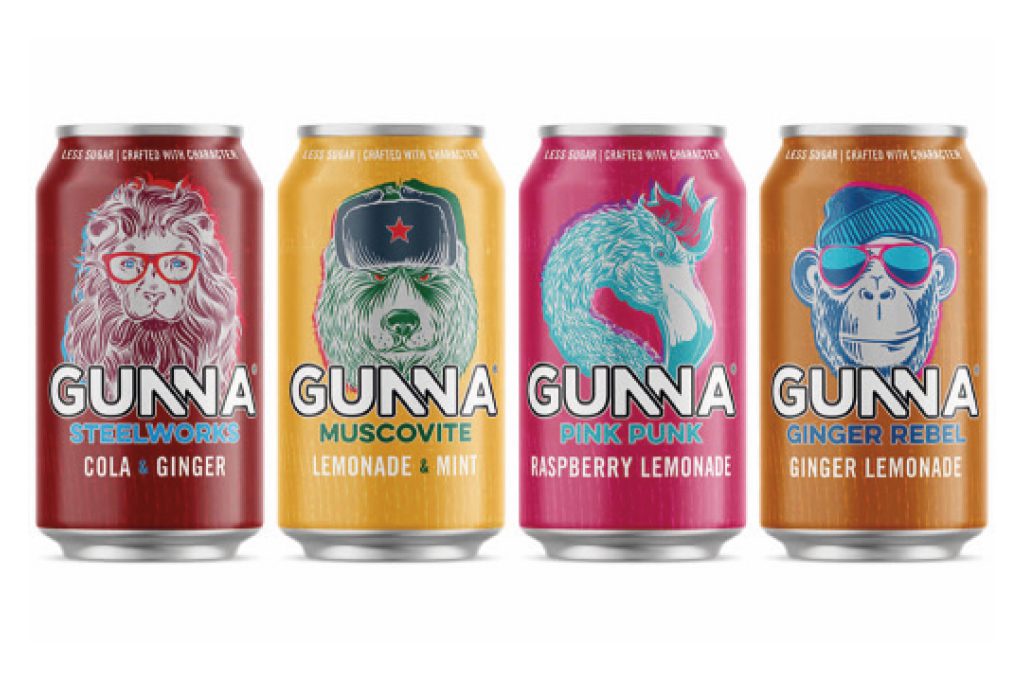 IT might have only launched 16 months ago, but British soft drinks maker Gunna has already given its cans a makeover.
Each of its four flavours now features a distinct character on the front of the can: 'Ginger Rebel' (ginger lemonade), 'Muscovite' (lemonade and mint), 'Pink Punk' (raspberry lemonade) and 'Steelworks' (cola and ginger).
Founder and chief executive Melvin Jay said: "We found 'old school' soft drinks lacked style and character, so we set out to 'battle the bland' and liven up this category.
"Now, craft soft drinks like Gunna are transforming the market, driven by the same consumer trends that have fuelled craft beers.
"To continue capitalising on our growth, this is the ideal time for a more distinctive craft brand image."
Each Gunna flavour contains no artificial colours or preservatives, 5% sugar and just 73 calories per can.
Gunna soft drinks have an RRP of 99p per 330ml can.