International brands outpace the market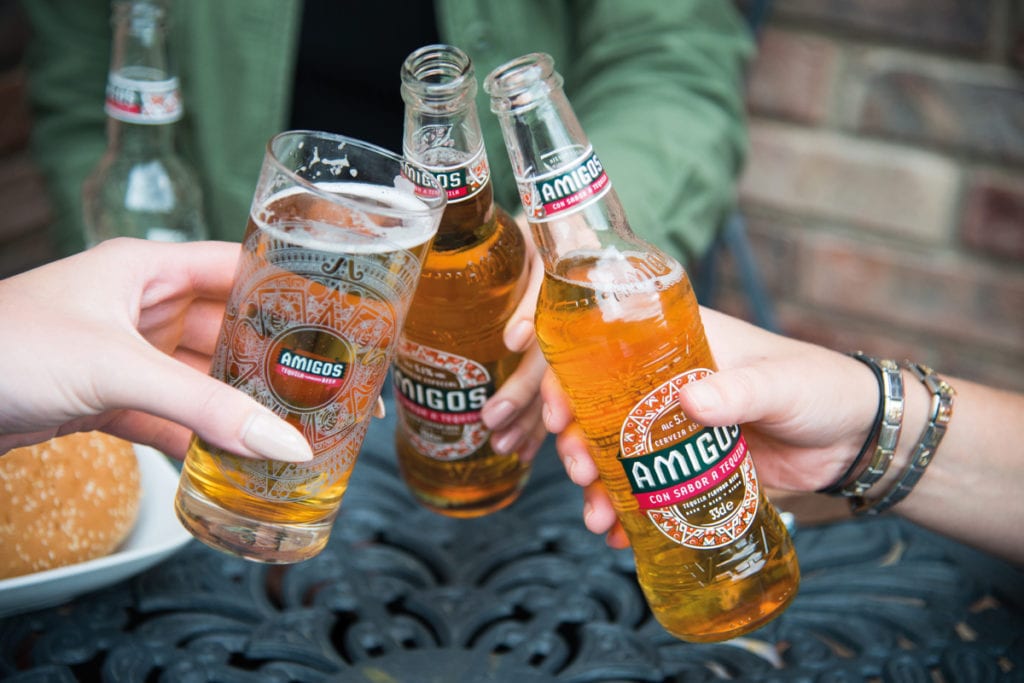 ADVENTUROUS beer shoppers are improving the fortunes of international imports, according to sales data provided by Global Brands.
The firm, which counts Mexican-inspired Amigos Tequila Beer among its portfolio, highlighted figures which show the 'world beer' subcategory outperforming the market as a whole.
Christian Sarginson, brand controller at Global Brands explained: "Beer is a year-round favourite for consumers, currently in growth by 8%.
"Within this, world beer is a category that is shining in the off trade currently and has delivered the highest value growth within the lager category this year, growing 14.9% in performance and adding £112m to the beer category alone."
To make the most of this opportunity, Sarginson said it is "vital" that c-store retailers include world beer brands in their chillers, while ensuring they cover multiple formats.
"Currently, single bottle formats are driving 34% of world beer sales whereas mid-sized packs such as the Amigos Tequila Beer four pack are driving 39% of sales.
"The Amigos four pack is a must stock when appealing to top-up shoppers, and consumers looking for 'tonight beers' to pair with meals and share with friends."