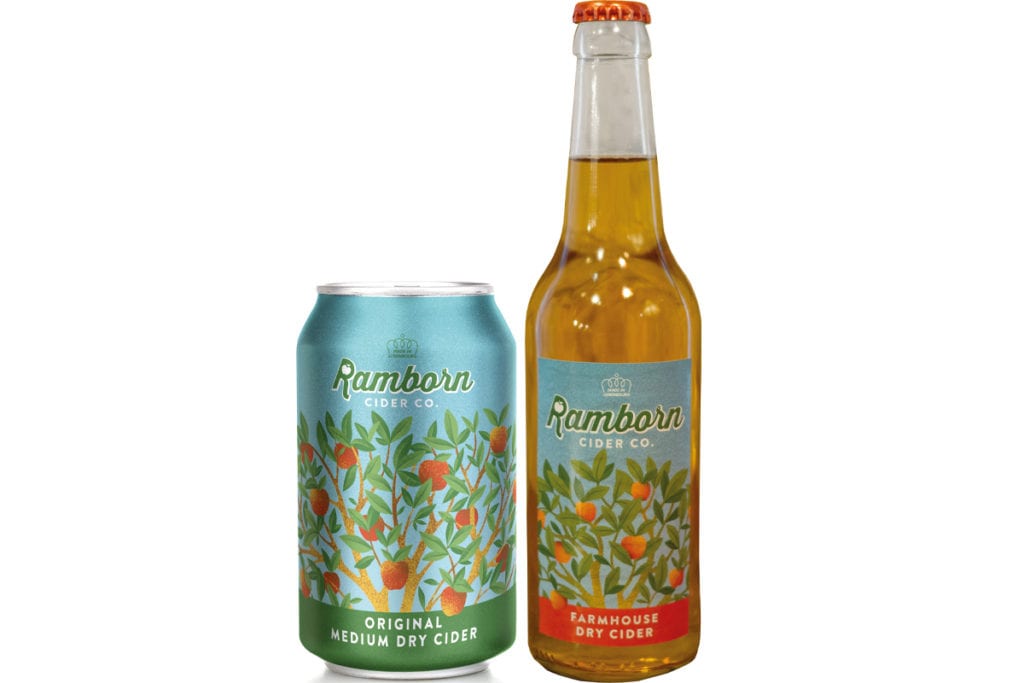 THE Grand Duchy of Luxembourg is home to the European Court of Justice, the European headquarters for tech giants from Amazon to Apple and – it would seem – premium craft cider.
Luxembourgish cider maker Ramborn Cider Company launched its core range of continental cider in the UK this summer, with four variants.
The Ramborn range comprises: Original Medium Dry Cider, 5.8% ABV; Perry, 5.8% ABV; Cascade Hopped Cider, 7.4% ABV; Farmhouse Dry Cider, 6.5% ABV.
Ramborn ciders are made using freshly pressed juice from fruits grown in local Luxembourgish orchards. The cider maker works with more than 100 farmers, sourcing traditional varieties of apples, which Ramborn claims are different from the "mostly bittersweet variants" found in the western regions of England and France.
Adie Kaye, co-founder of Ramborn Cider Company said: "For a small producer, Ramborn has an extensive range of ciders and perries.
Our core range appeals to both cider connoisseurs and consumers who are starting to discover or rediscover their love of cider and are looking for high-quality, interesting and sustainable choices."
Ramborn Cider Company claims to be Luxembourg's first cider producer. The company is said to have been created following a tour of the UK by its founders.