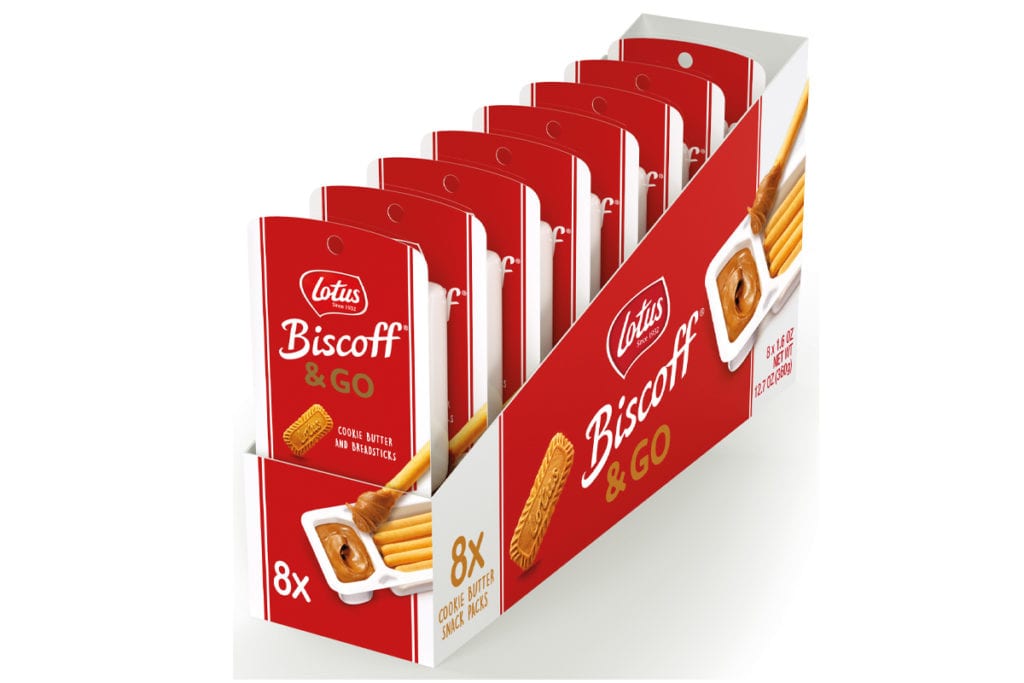 COFFEE biscuit brand Lotus Biscoff has launched a new on-the-go pack format.
New Biscoff & Go brings Lotus Biscoff spread together with breadsticks in a dunkable format for consumption on the move.
Biscoff & Go packs feature the red background and branding of the Lotus Biscoff biscuits that commonly accompany hot beverages in foodservice outlets – which the brand reckons will ensure its NPD is "instantly recognisable."
Frances Booth, category marketing manager, Lotus Biscoff said: "It all began with a little red biscuit and now we have become a three category brand with the launch of Biscoff & Go rooting us firmly in the food-to-go market and driving sales in a new direction.
"We are delighted to introduce Biscoff & Go in the UK, so that our customers can enjoy the taste of Lotus Biscoff anytime, anywhere and in a handy dunk and go format.
"Biscoff & Go is the perfect snack and another way in which retailers can benefit from the nation's continued obsession with the unique caramelised flavour of Lotus Biscoff."