Retailers share tips to attract students in store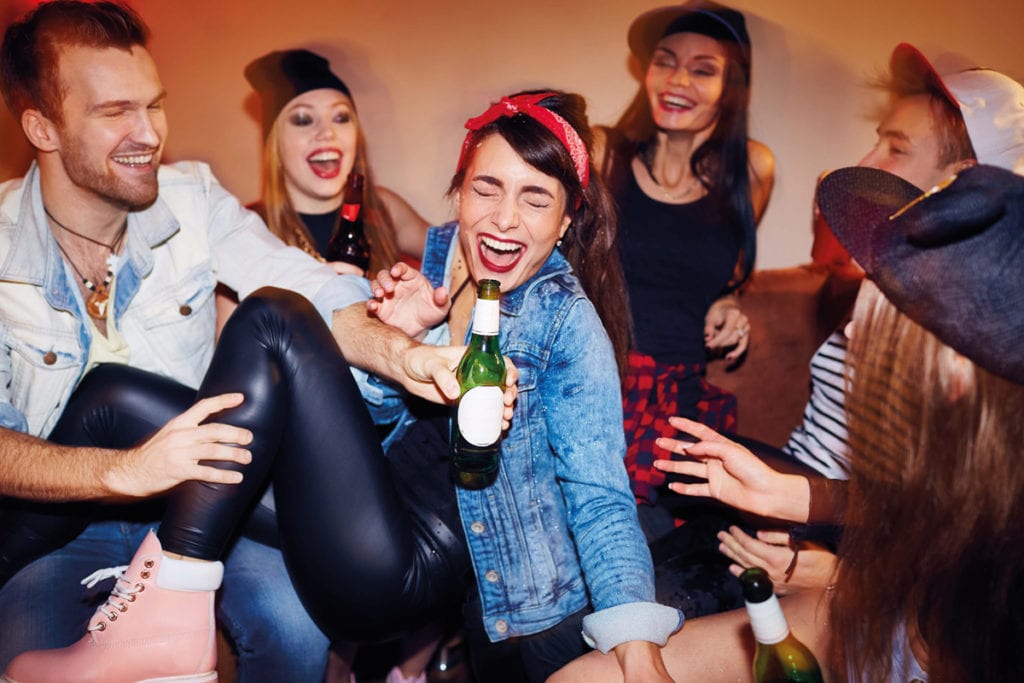 THE middle of September signals the start of freshers week: when swathes of young people head off to university and get ready for four years of (allegedly) hard work.
We often hear that today's youth are drinking less alcohol, eating less meat and are far more health conscious than ever before. But is that actually the case at Scottish universities?
We caught up with three c-store retailers who serve a large number of student customers, to find out how they maximise their sales during freshers season and beyond.
For Leslie Kilminster, of L&M Stores in Aberdeen, convenience really is king when it comes to students.
His city centre store proves popular thanks to its 24 hour opening times, which allows students to pick up an easy snack whenever it is convenient for them.
"It tends to be from about 10pm onwards, whenever other shops are starting to close we get a rush."
"I think they come to us because we base our shop on the student life: ready meals, bags of sweets, juice, crisps, a big variety of that kind of stuff."
"I think that is what they are looking for, snacky food."
"They aren't looking for baked beans, it's all sandwiches and food to go. That's what our shop is built on, that style of food rather than an old-fashioned grocery store."
"We get them all during the night, believe it or not until around eight in the morning, on their way back from a night out!"
"They are a very specific clientele, but obviously great for business. For a group that should be short on money, they've always got money for snacks, crisps and juice."
"They are definitely attracted to the higher margin stuff, and that's what our store is kind of built on."
This reliance on high-margin food to go and ready meals should signal good news for convenience retail in the years to come, especially if the even younger 'Generation Z' follows in the footsteps of current students.
And with grab and go proving so popular, Leslie has scaled back his range of fresh food to avoid trying to compete with discounters.
"There is a Lidl just two seconds down the hill from us, so if they want to buy fresh food they will go to supermarkets, they won't come here."
"That's why we find our range is right, we stock all the things that Lidl don't. We don't try to compete."
"We've got a very small grocery section, but it's all based on Pot Noodles, Super Noodles, everything that the students want quickly. Not things for a Sunday roast."
"Students go for snacks a lot more than they used to. Everybody talks about healthy stuff, but we are doing £1000 of crisps a week."
"Ten years ago you weren't getting those kind of figures. The market has completely changed."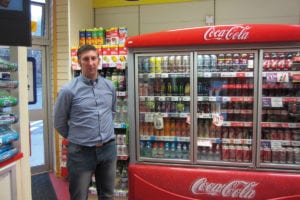 Leslie Kilminster, L&M Stores Aberdeen
What we find to be crucial is just getting your range right in terms of what students want.
So when they come in they think 'this has got everything I want, they are open 24 hours a day and they never go out of stock'. That's what they are looking for.
This is a view shared by Pravin Mahindru, of Rajous Premier Express in Glasgow's Gibson Street.
Situated right in the middle of the University of Glasgow's west end campus, his store has historically been popular with students living in flats nearby.
But like Leslie, Pravin finds that students are no longer using convenience stores for their grocery shopping.
"The thing that has changed with the young people of today is that they do a lot more online shopping."
"That's where I lose money, I don't sell as many groceries as I used to."
"But I've been here for 26 years now, so I know exactly what sort of stuff they go through. Energy drinks, booze – I start stocking them a week or two weeks before freshers week starts."
"I've got about 20 different types of energy drinks, and the amount I sell is amazing. That's what the students want."
Leslie agreed that energy drinks were proving increasingly important to young people.
"They are up studying until one in the morning, and then they want an energy drink or a snack to see them through. We sell a lot of energy drinks to the student market."
And although they may only be there for nine months of the year, students are evidently lucrative customers to have.
"My business goes up by 40% when the university is on," said Pravin. "The difference between term time and the summer is quite significant."
"The student flats are just round the corner, so all you have to do is be pleasant to them during freshers week and then they will come back."
"If you give good service they come back. I have to look after my locals, because they are with me right throughout the year, but students are important to my business."
"They are the ones that spend money, so I have to look after them as well."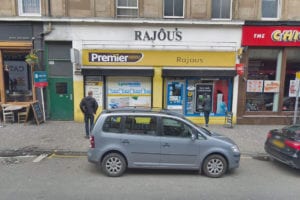 Pravin Mahindru, Rajous Premier Express, Glasgow
The vegan stuff is very popular with the students. I think younger people are more interested in vegan and vegetarian products than older customers are.
They also buy a lot of alcohol – not anything in particular, just all alcohol.
Mumtaz Ali also serves his fair share of students, with his Mace store just a stone's throw away from the University of Edinburgh.
He also finds that students are good for business, as they often pick up higher priced items like alcohol and tobacco.
But as well as purchasing stereotypical 'student' items like alcohol, Mumtaz has noticed an increase in demand for vegan and vegetarian food during university term time.
"We are busy all the time", he said, "there is always something going on."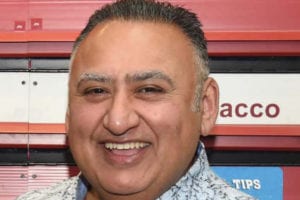 Mumtaz Ali, Mace, Edinburgh
They buy a lot of alcohol and tobacco. Some of the American students buy vaping products like Juul, because I know that is popular over there.
Also, the students do tend to read the labels of things a bit more carefully, to see what is inside the products that they are buying.