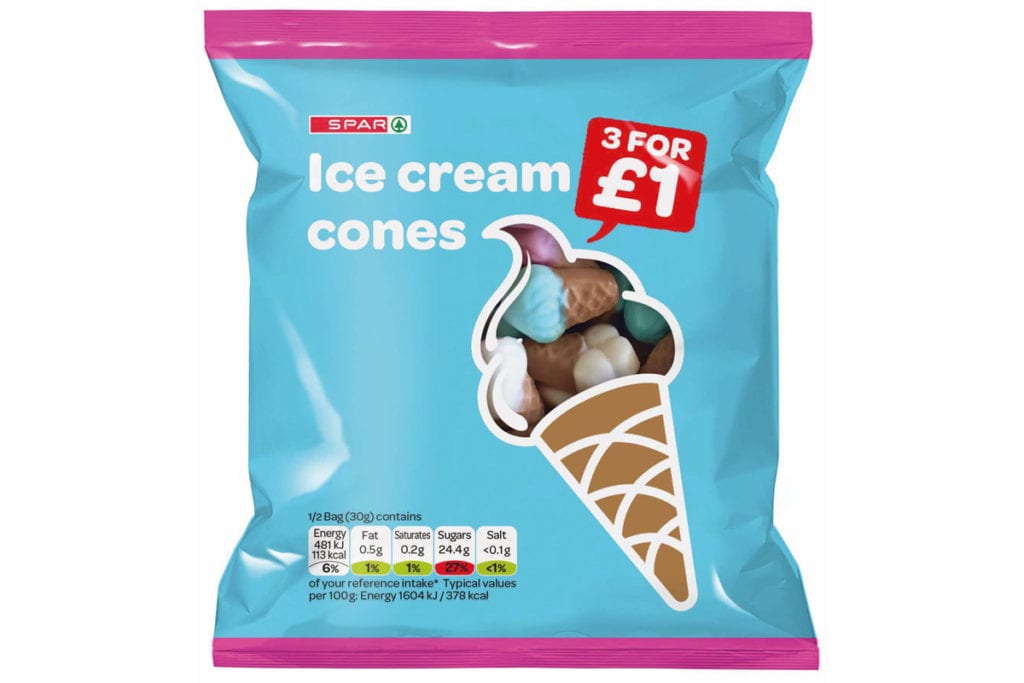 FOLLOWING a reported 3% rise in sugar confectionery sales, Spar Brand has released a range of six new sweets.
Ice Cream Cones, Myles the Meerkat Jellies and Sour Snakes (which are all PMP at three for £1) will enter the kids' range.
For adults, Lemon Sherbets, Butter Mintoes and Fun Mix (all PMP £1) will join the Spar portfolio.
Bhavika Thakrar, Spar UK senior brand manager said: "Sugar confectionery is in growth, showing that there is a strong demand as consumers look for confectionery as a treat.
"Our new Spar Brand confectionery lines tap all the latest trends – our Sour Snakes fill a key gap in our range, as sour flavours are seeing large growth, while the new Lemon Sherbets tap the current popularity of citrus flavours.
"Vintage sweet variations are also on the rise."