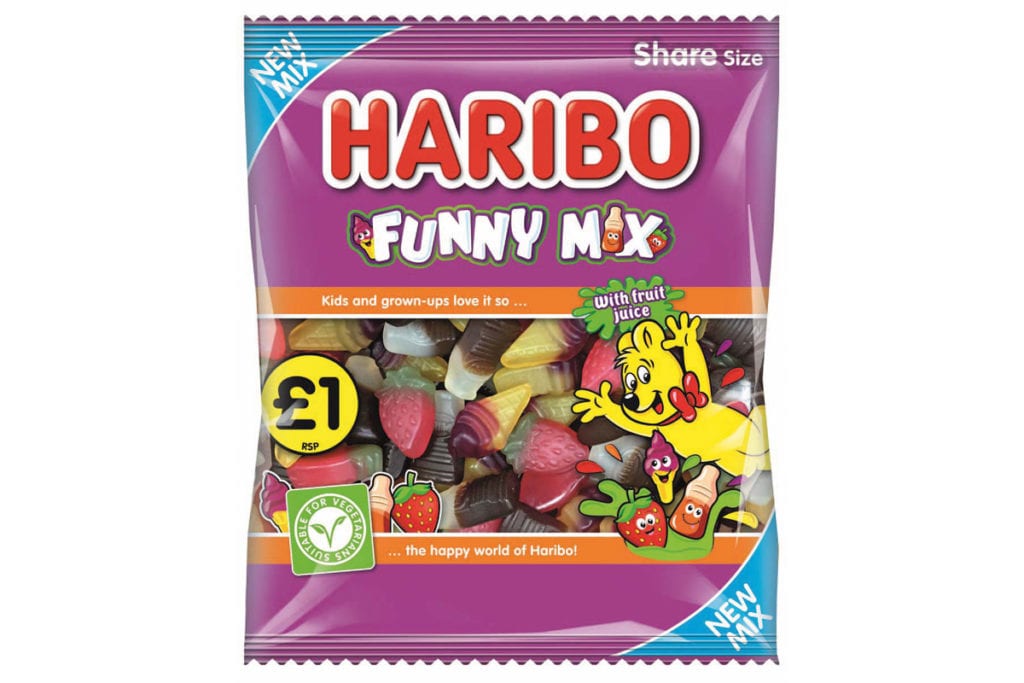 THANKS to the use of gelatin in its recipe, vegetarians have traditionally had to avoid Haribo sweets.
But with more and more people living a meat-free lifestyle, the German confectionery giant has revamped and extended its vegetarian range.
Haribo's vegetarian Jelly Beans and Funny Mix have new colours and flavours, while a new mini edition of the classic 'Giant Strawbs' has been introduced to the vegetarian lineup.
Funny Mix now boasts real fruit juice, as well as a new ice-cream shaped piece, while Jelly Beans feature updated colours and juicy jelly flavours.
Claire James, trade marketing manager for Haribo, said: "Vegetarian treats have been an important part of Haribo's portfolio for many years, so we are really excited to be able to strengthen this range further with new, exciting flavours and formats."
The new 'Giant Strawbs Gone Mini' packs offer Haribo's familiar strawberry sweet in a portion-controlled 16g mini bag, making it easier to eat on the go.
Haribo Funny Mix and Jelly Beans are available in 180g bags, offered at £1 PMP, while the Strawbs Gone Mini are available in a 16p RRP bag.
These new additions join the firm's existing vegetarian range, which includes Haribo Giant Strawbs; Haribo Rainbow Twists; Haribo Rainbow Strips Z!NG; Haribo Strawberry Spaghetti Z!NG; and Haribo Rainbow Spaghetti Z!NG.