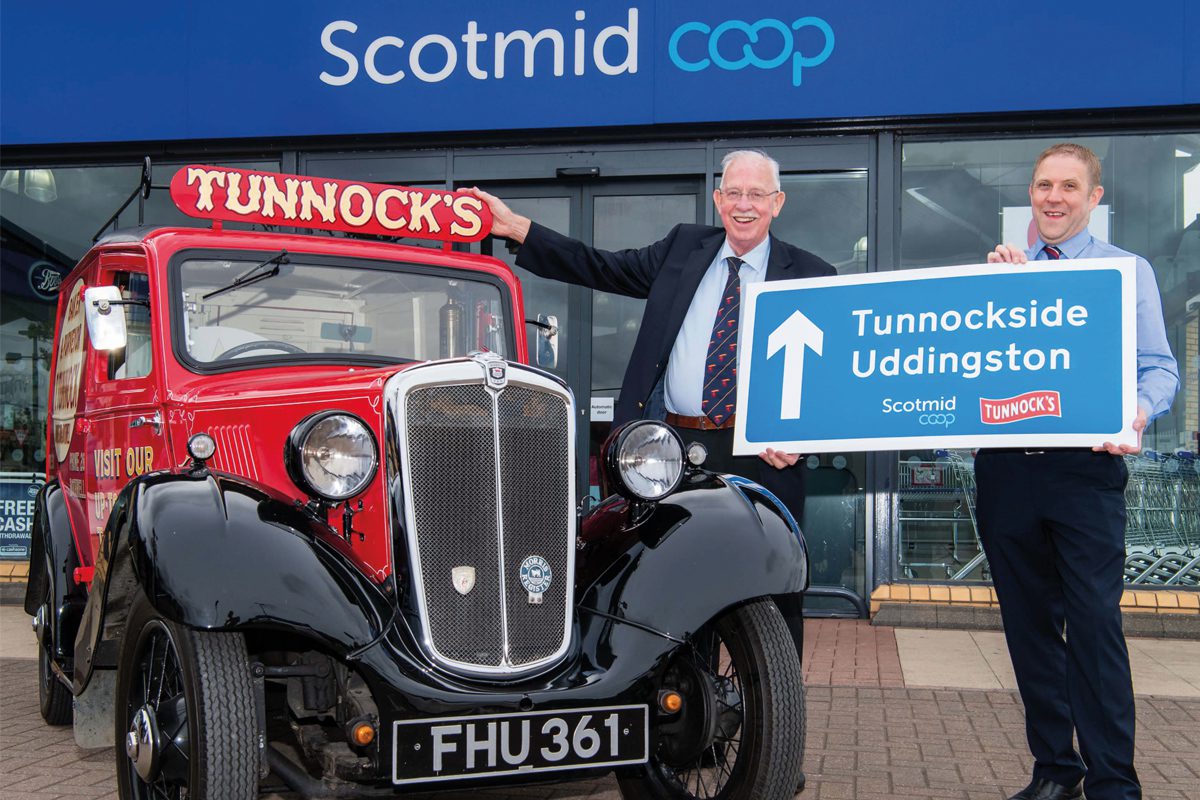 RECEIVING a knighthood is no mean feat, but Boyd Tunnock has been given another impressive accolade to mark his inclusion on the Queen's Birthday Honours list.
Scotmid's recently revamped Tannochside store traded under the guise of 'Scotmid Tunnockside' for 24 hours in recognition of his knighthood.
The Tannochside store is situated just two miles from the Tunnock's factory in Uddingston, and the local confectionery has proven hugely popular at the store for generations.
John Brodie, Scotmid chief executive, said: "Congratulations to Sir Boyd – his contribution to the food industry has been huge and he thoroughly deserves his knighthood, so as a bit of fun and to mark his honour we renamed our store Tunnockside.
"We are both long-established businesses who have traded together for many years."