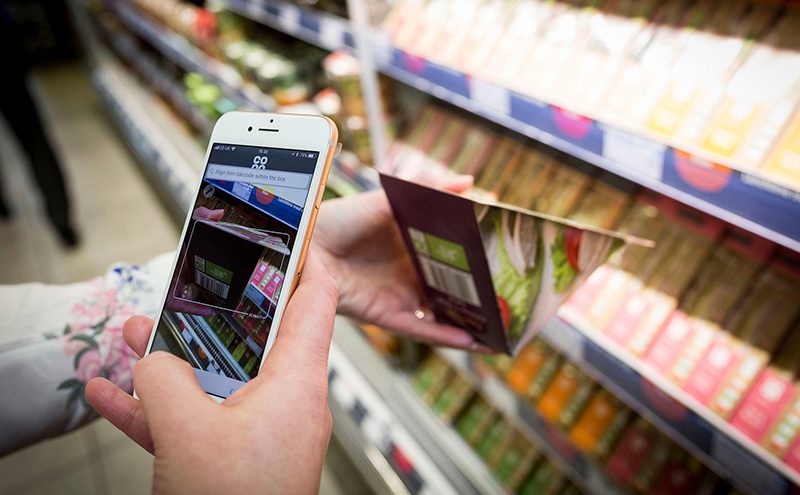 FOUR Edinburgh Co-op stores have introduced new 'scan and go' technology, allowing customers to go shopping without visiting the till.
As part of a trial of the technology, which the Co-op first unveiled in early 2018, shoppers are invited to download an app which can be used to scan products on their phone as they pick them up.
The app will then automatically take payment for the items from their Apple or Google Pay account.
Traditional tills will still be in place at the selected stores – on McDonald Road, Morrison Street, Frederick Street and Dalry Road – for those who prefer to use them.
But, according to Mark Pettigrew, director of retail support at Co-op food, the till-free system is expected appeal to time-pressed shoppers. The Co-op has reported a decline in the use of cash of more than 10% in its stores over the last two years, with card and other payment methods now accounting for more than one in two transactions.
Pettigrew said: "People lead busy lives and, shoppers value their time. Whether it's a train to catch or on the school run this technology cuts queues and saves time.
"Technology is bringing unprecedented levels of change to retailing, with speed and ease key drivers for time-pressed consumers.
"We know that people adopt technology at different speeds, and while cash is here to stay it is clear that it is increasingly playing a lesser role in society.
"Retailers need to adapt and be agile, and this app builds added choice and convenience into the retail experience for our members and customers, while appealing to new shoppers."
The scan and go app is being made available in 30 UK Co-op stores in total.