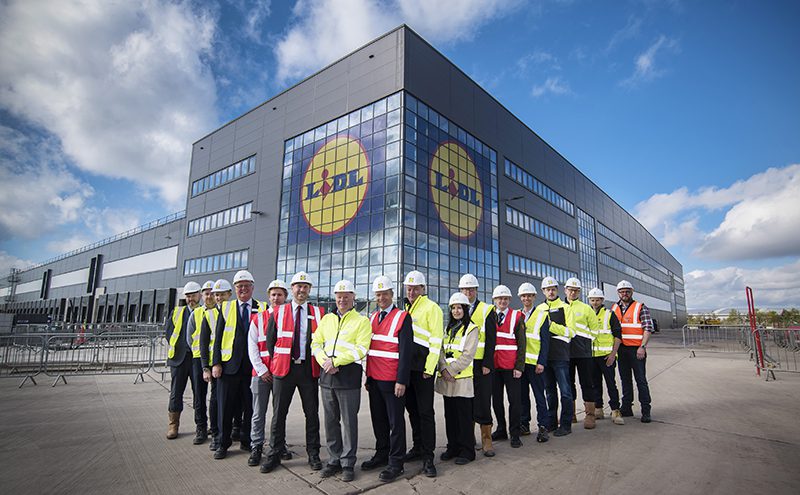 LIDL has announced plans for further expansion in Scotland, with 12 new stores to open in the next three years.
Construction is already underway on stores in Dumbarton , Dundee, East Kilbride, Cowdenbeath and Larkhall, with further new openings in the pipeline.
Lidl currently has an estate of 98 stores in Scotland and is on course to open its 100th Scottish store this year. The discounter has claimed its 12 new stores, combined with plans to regenerate eight existing stores, will create around 500 new jobs.
The latest expansion drive from Lidl comes as the discounter nears completion of its new mammoth Eurocentral distribution site, which is expected to be fully operational by November.
Lidl's expansion follows years of growth for the German brand – growth which is showing no signs of slowing down. The latest UK-wide Nielsen till figures for the 12 weeks to 15 June 2019 found Lidl's sales up 15.2% on the same period in 2018. Kantar figures for the 12 weeks to 16 June placed revealed Lidl now has a 5.7% share of the UK grocery market, ahead of Waitrose and Iceland.
Ross Millar, regional director for Scotland at Lidl said: "Since opening our very first store in Scotland 25 years ago, we've opened our doors to towns and cities across the country, employing more than 2,200 people.
"We're incredibly exited by our ambitious growth plans, and in particular the opening of our 100th store next year, which reinforces our commitment to creating new jobs and providing communities with quality produce at prices that are affordable for everyone."