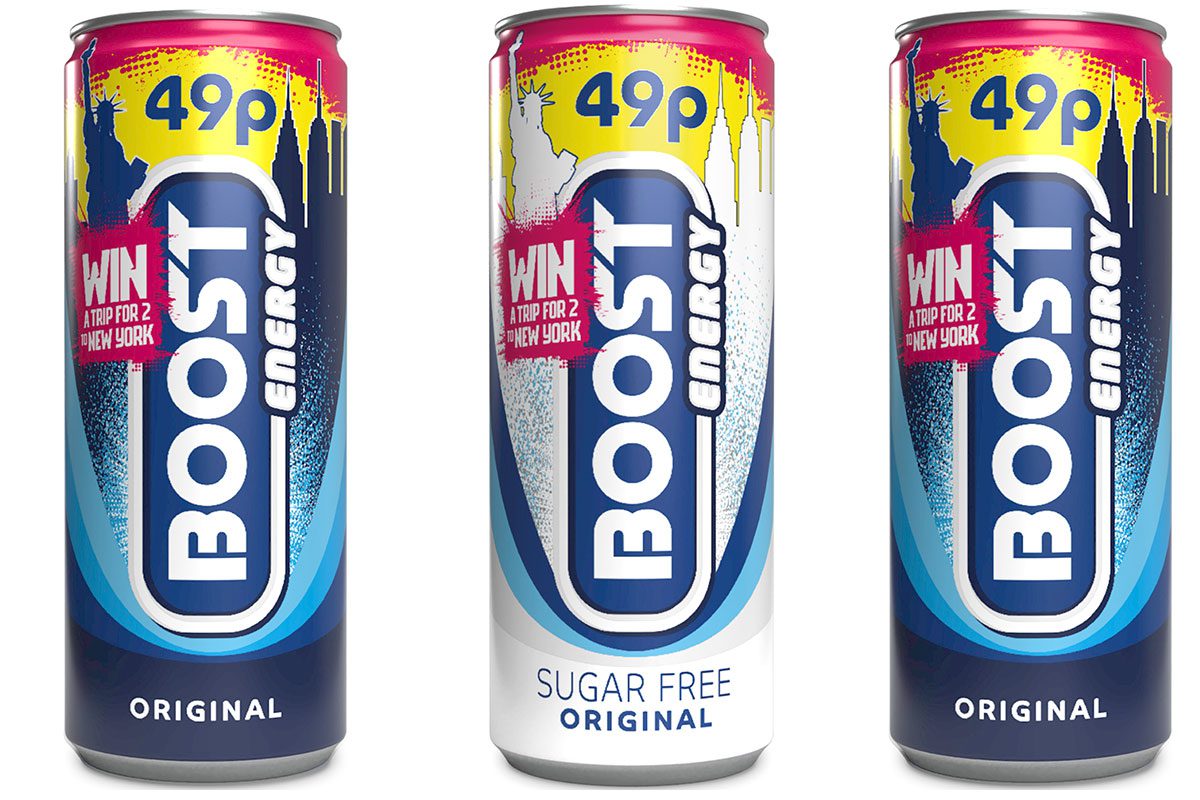 This summer, shoppers are being given the chance to snap up a trip across the Atlantic as part of a new on-pack promotion from Boost Drinks.

Exclusive to independent retailers, the new on-pack promotion is running now across Boost Original and Original Sugar-Free 250ml cans.
The promotion offers prizes daily and weekly, with a top prize of a trip to New York. Other prizes up for grabs include Bose wireless speakers and shopping vouchers.
Boost Drinks has been support the promo through a marketing campaign that's claimed to be the brand's biggest ever.
Support includes national TV, digital and outdoor advertising, including in Glasgow.
An advert for the campaign has also been airing on the brand's YouTube channel as well as during hit TV shows including Love Island, First Dates and Family Guy.
Members of the Boost Drinks team will also be making trips to wholesalers dressed as New York City tourists, assisting customers in a bid to raise awareness of the promotion.
The promotion is scheduled to run until 20 October. Shoppers can enter by scanning codes on cans via Snapchat or online.
Simon Gray, founder and managing director of Boost said: "Here at Boost, we love local. That means supporting independent retailers is at the heart of our business and promotional activities.
"When designing this on-pack promotion we wanted to ensure we were offering an amazing prize, as well as generating excitement through our marketing activities."