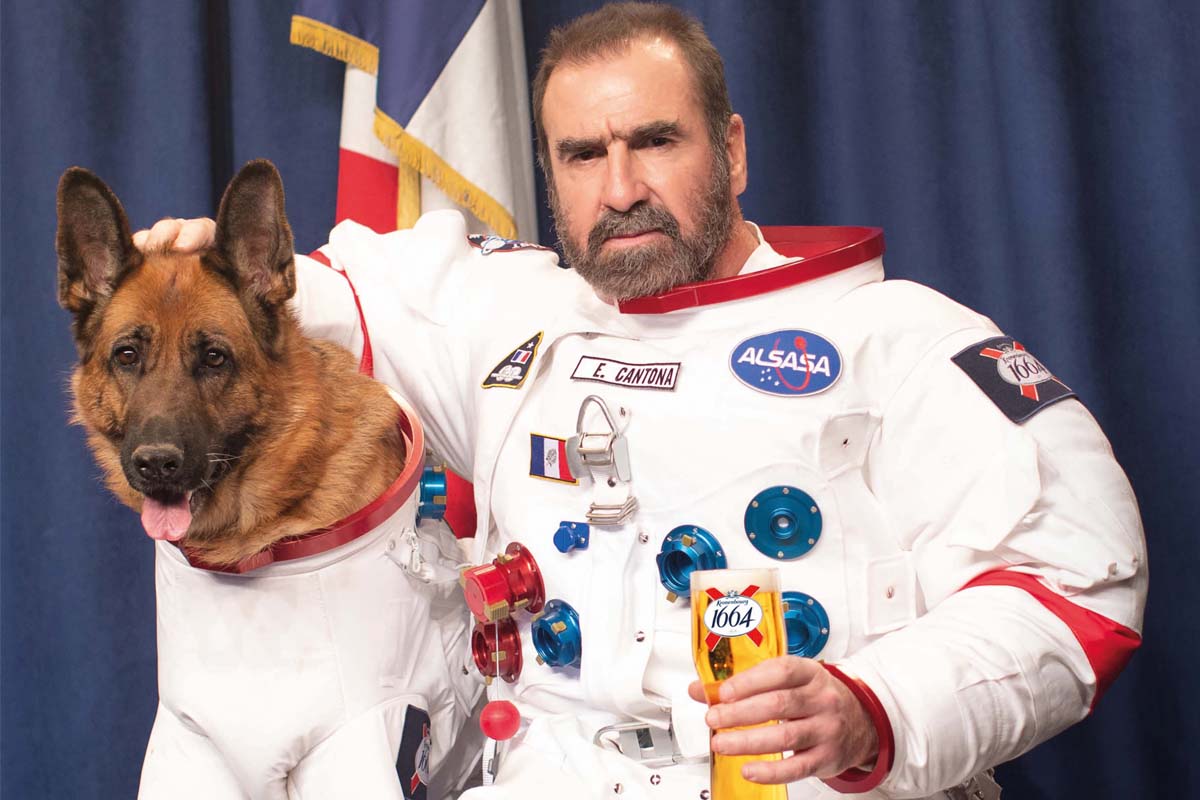 IN a bid to convey the message that Kronenbourg is 'Le Taste Supreme of the entire universe', the French lager brand is sending Eric Cantona into space (not literally).
The actor and former footballer will be the star of the new Kronenbourg 1664 campaign, which will see him adorn limited-edition design cans and packaging.
The French lager will also be promoted by a four-part digital series that shows Cantona's announcement, training and eventual lift-off.
Toby Lancaster, category and shopper marketing director, said: "Whilst Kronenbourg 1664 is widely regarded as Le Taste Supreme of the World, we wanted to take that one step further and prove that this applies to the whole universe too.
"With over 350 years of success, our new stand-out design adds extra excitement for fans."