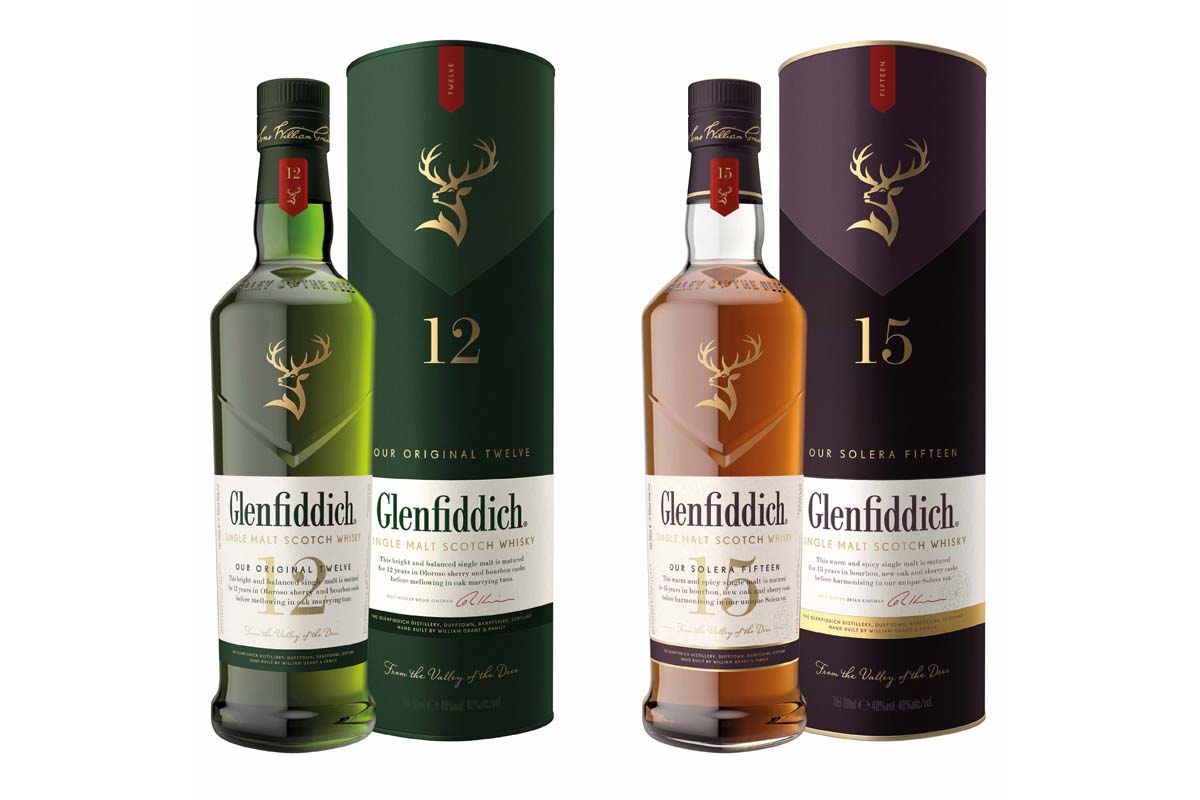 IT is one of the biggest whisky brands in the world, but Glenfiddich is not going to rest on its laurels.
Instead, parent firm William Grant & Sons has unveiled a new packaging design for its 12 and 15 Year Old whiskies, commencing a roll out of the new look last month.
Glenfiddich means 'Valley of The Deer', so the new bottle shows this Speyside valley cut into the face of the glass.
The brand's stag symbol, embossed in gold, sits within the 'V' of the valley shape, while William Grant's signature is emblazoned in gold on the bottle top.
The whiskies have also had a subtle name change: with the '12 Year Old' now known as 'Our Original Twelve' and the '15 Year Old' rebranded as 'Our Solera Fifteen'.
Claudia Falcone, Glenfiddich global brand director, said: "We wanted to emphasise Glenfiddich's special provenance and unique heritage with this stylish new design, drawing cues from the special place where our liquid is produced.
"Our flagship range of expressions are some of the world's best-selling and most awarded single malts, so it was really important to reflect the undoubted quality of the liquid with a stunning and contemporary look."
Glenfiddich's small Batch 18 Year Old will also receive new packaging, but not until 2020.