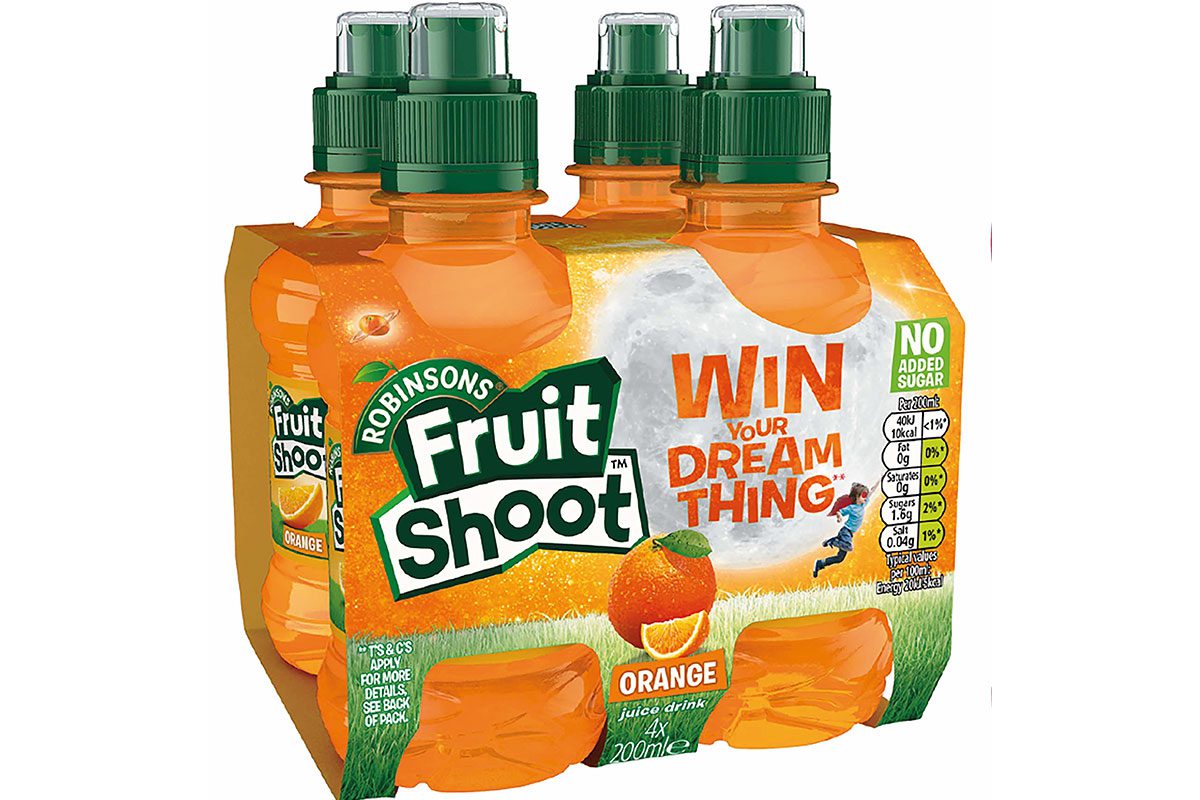 Britvic has launched a new on-pack promotion across its Fruit Shoot brand, offering kids the chance to win their dream 'thing'.
Designed to help retailers drive engagement during the key summer sales period, the promotion gives parents 12 opportunities to win their child's ultimate dream experience.
They can try to find one of 10 'golden moons' on packs, or enter a code on a dedicated website to enter a prize draw for two more chances to win.
The campaign, which launches this month, will be supported across radio, TV and video on demand, as well as through the brand's continuing partnership with Netmums.
Rachel Phillips, commercial director at Britvic, urged c-stores to stock both singles and multipacks to make the most of the promotion.