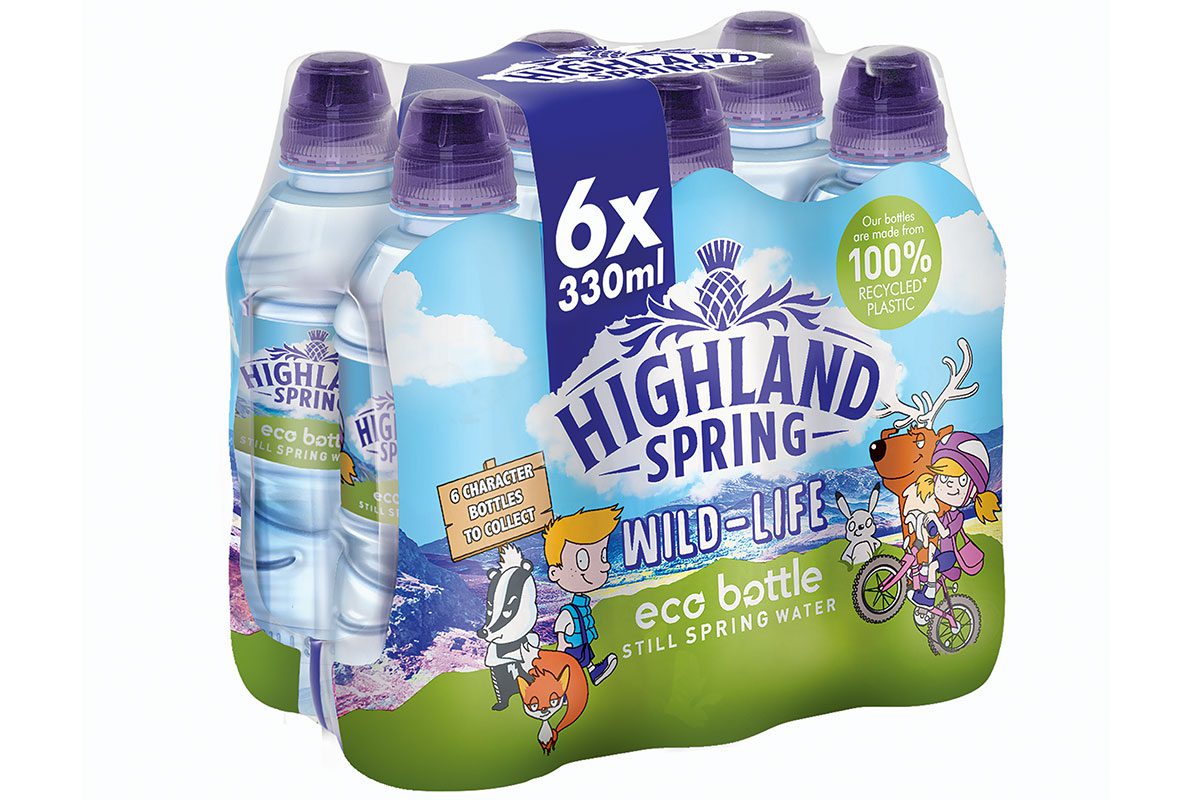 Following the successful trial of its 100% recycled eco bottle, Highland Spring has extended the format into its kids multipack.
In a bid to address concerns about plastic waste, the firm released the 100% recycled and recyclable eco bottle last summer.
It has since been made a permanent addition to the range, with the eco plastic also being launched in a 6x330ml 'Wild-Life' kids pack.
Each multipack has messaging that reinforces the fact that it is 100% recycled plastic, as well as a 'call to action' on the back of pack that encourages kids to recycle their bottle.
Carol Saunders, head of marketing at Highland Spring Group, said: "Helping kids to understand the importance of healthy hydration and recycling from a young age is more important than ever.
"That's where our Wild-Life Kids Pack comes in. We're building on a theme that performed well when launched last year by combining all the fun of childhood adventure with functional messaging around the importance of hydration and recycling.
"This will help children develop healthy habits from a young age."