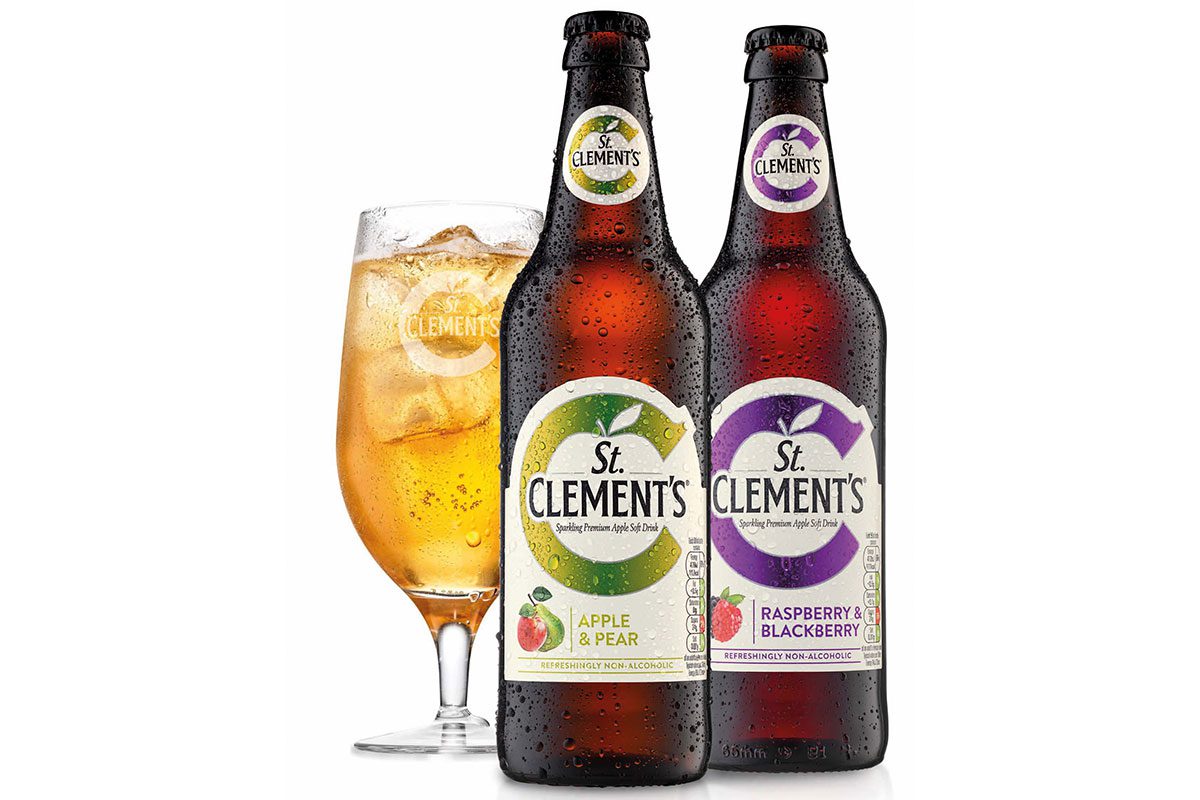 AG Barr has unveiled its brand new range of premium drinks: St Clement's.

Launching into the adult soft drinks market, St Clement's is made using British apples, fruit juices and sparkling water.
The firm expects that the new range – which comes in 500ml glass bottles – will appeal to those who are looking for alcohol alternatives at social events.
Adrian Troy, marketing director at AG Barr said: "Our research suggests that many of these consumers still want to enjoy the social aspect of drinking and are looking for less sweet, more adult types of drinks with more sophisticated flavours."
St Clement's comes in two flavours, Apple & Pear and Raspberry & Blackberry, with an RRP of £1.59.
Barr recommended that retailers merchandise the range alongside other premium soft drinks.