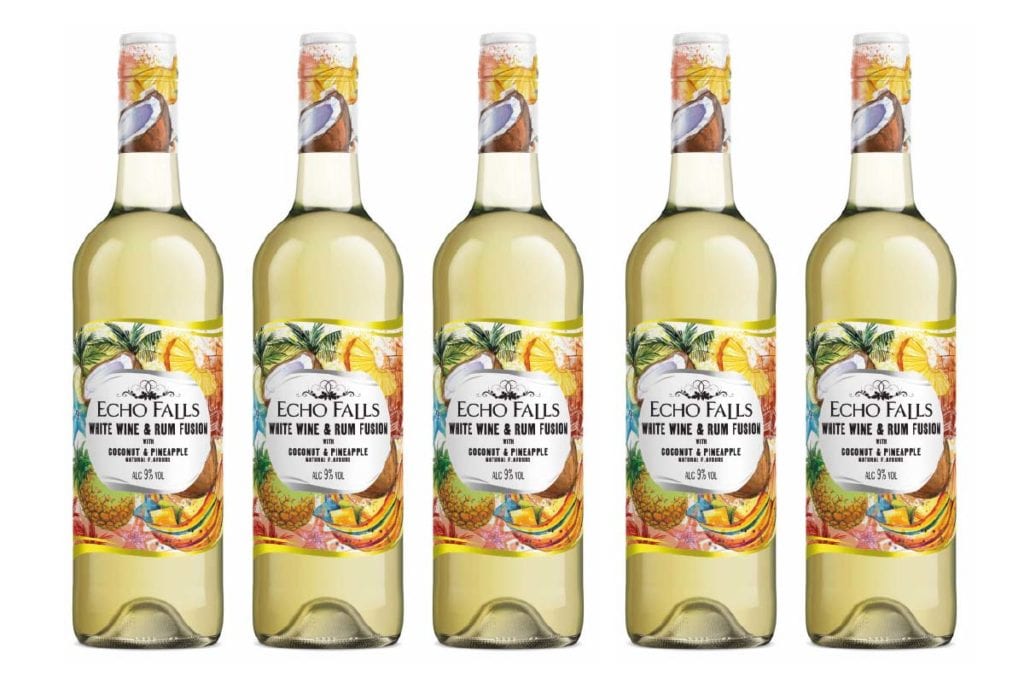 SINCE its launch earlier this year, Echo Falls Rosé Wine and Gin Fusion has been a runaway success.
To try and keep the momentum going, parent firm Accolade Wines has just launched its second Fusion drink: Echo Falls White Wine and Coconut Rum.
Aimed at primarily female drinkers, it blends wine with the sweeter flavours of pineapple and coconut.