Winner details
Symbol: Best-one
Staff: 11 (full and part time)
Suppliers: Country Choice and Fife Creamery for food to go.
The name 'Brownlies' has no connection to Bruce and Donna. It was named after a previous owner, but when the couple took over the store they decided to stick with a brand that was recognisable to the local community.
Bruce and Donna are not from Biggar originally, but decided to settle there when they fancied a more relaxed pace of life.
Brownlies offers food to go, which is freshly made in-store, as well as a self-serve coffee machine.
The store also specialises in premium spirits, with a special tasting book laid out for customers to help them navigate the category. There is also a range of mixers, botanicals and gin glasses on sale alongside them. Bruce is even planning to set up a website to sell their spirits all over the world.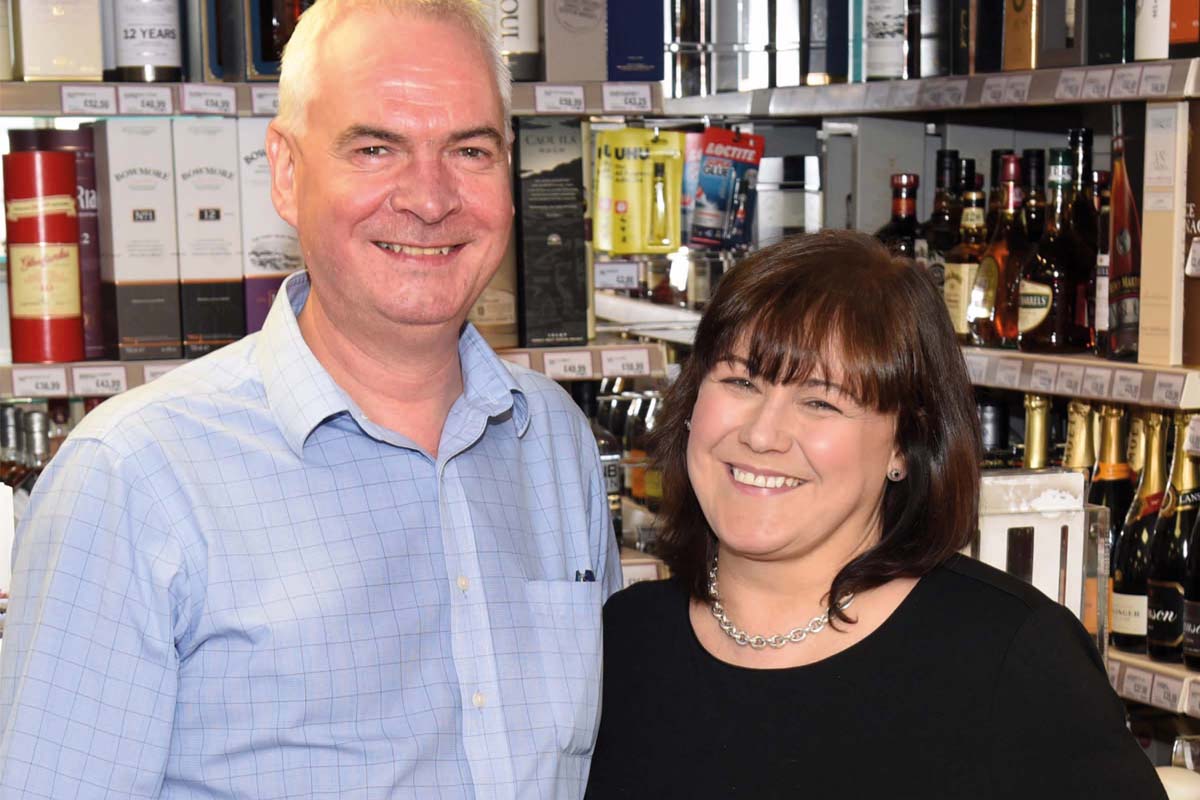 THE quaint Lanarkshire town of Biggar could hardly be more different than the hubbub of Edinburgh city centre.
But over one weekend in the lead up to Christmas, the solitary Post Office counter at Best-one Brownlies in Biggar managed to take more Parcelforce packages than the main Post Office branch on Edinburgh's Frederick Street.
It is no wonder then, that Brownlies co-owners Bruce and Donna Morgan were crowned as Post Office Retailer of the Year at the 2019 Scottish Grocer Awards.
The pair tasted victory again last month, taking home the Community Retailer prize at the UK-wide 2019 Post Office Retail Awards.
Bruce and Donna's awards success is made more impressive by the fact that when they first took over their store in 2006, neither had any experience in retail.
Bruce worked as a systems programmer for Standard Life, while Donna was working for a catering group – but both fancied a change of lifestyle.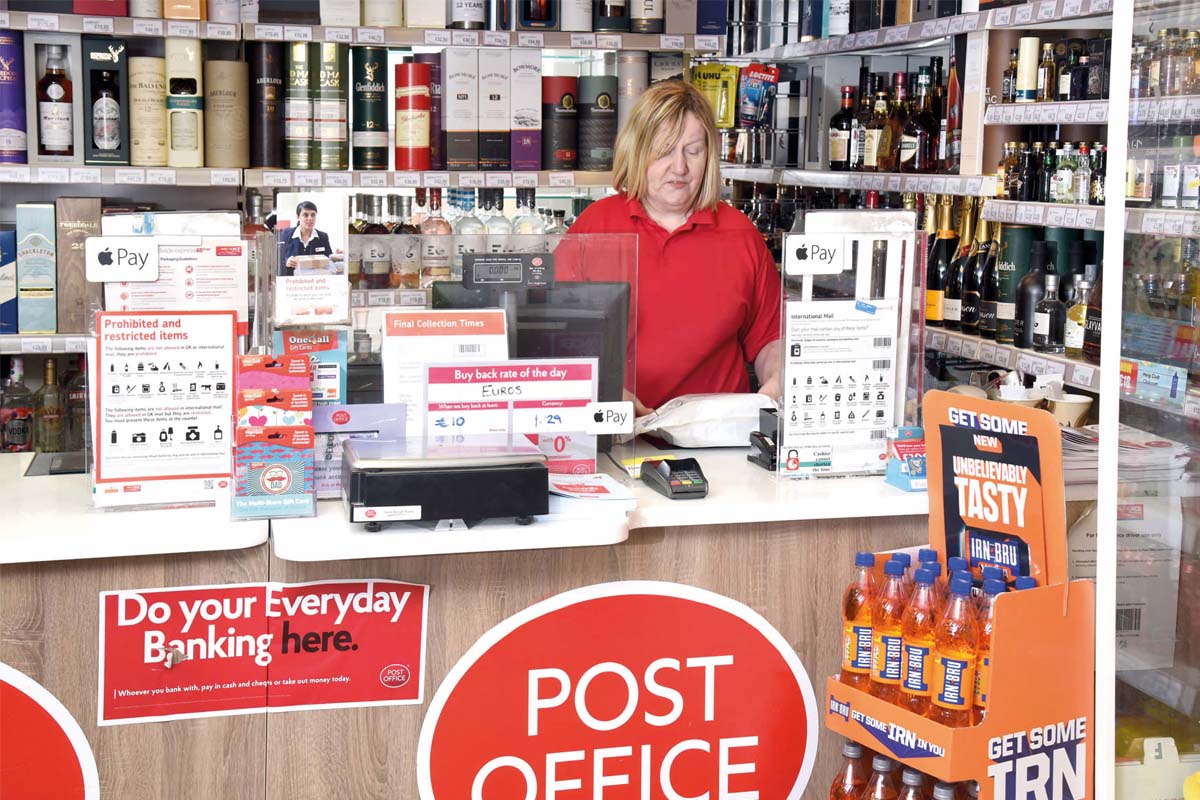 "The commute was killing me," said Bruce, "I couldn't stand it."
"We thought it was going to be so much easier than what we were doing," added Donna, "but it turned out to be a bit of a baptism of fire!"
We use social media at Christmas to put up the last posting dates.
They decided to install the Post Office counter six years ago, and Donna has since found that it proves useful for driving sales in other areas.
"It was a very steep learning curve, but now I would say I feel confident in it and very comfortable in it.
"Quite often, someone has been posting a parcel and they'll say: 'have you heard of this gin?' And I'll be putting a label on their parcel, and also letting them see a bottle of gin at the same time."
For maximum efficiency, Bruce and Donna have ensured that every single staff member is trained on the Post Office.
"The Post Office is open the same hours as the shop, 6am-10pm," said Donna.
"So you might have a member of staff who only works one shift a week, but they have to be trained as well."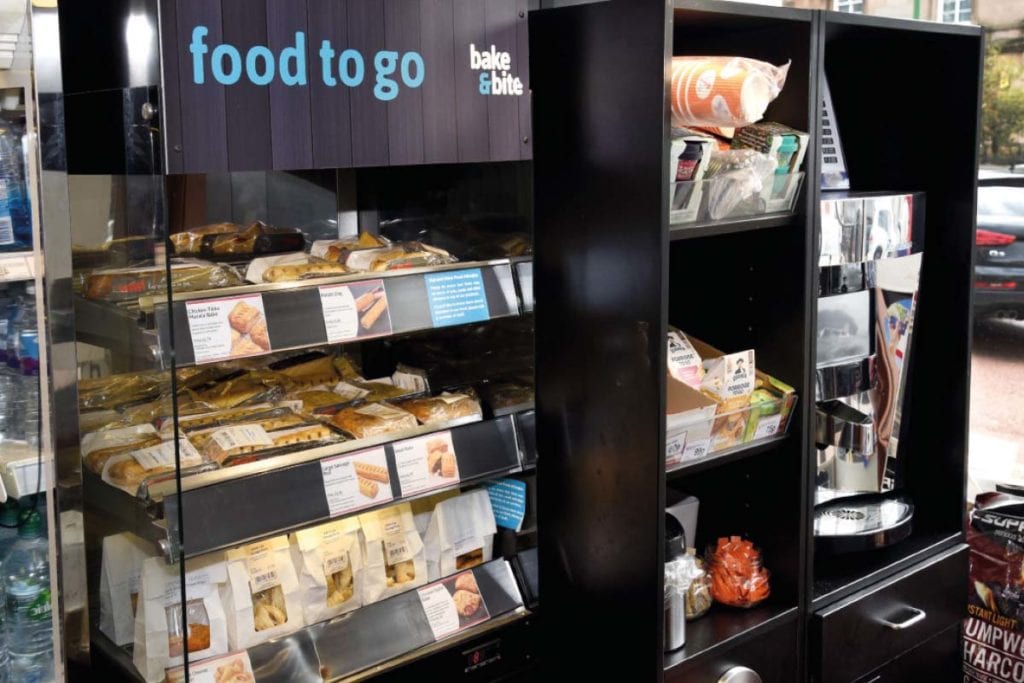 This extra manpower has certainly been required. Brownlies has faced increasing demand for business banking, with their extended opening hours making them more flexible to customers' requirements.
"We have built relationships with businesses within Biggar, to get the best way of banking for them," explained Donna.
"If they need change, we have created a system where they will phone and give us the order and we will have it ready for them – so they don't need to stand in a queue.
"It is all about building relationships with people."
Having close relationships with local people is evidently a key part of the business model at Brownlies.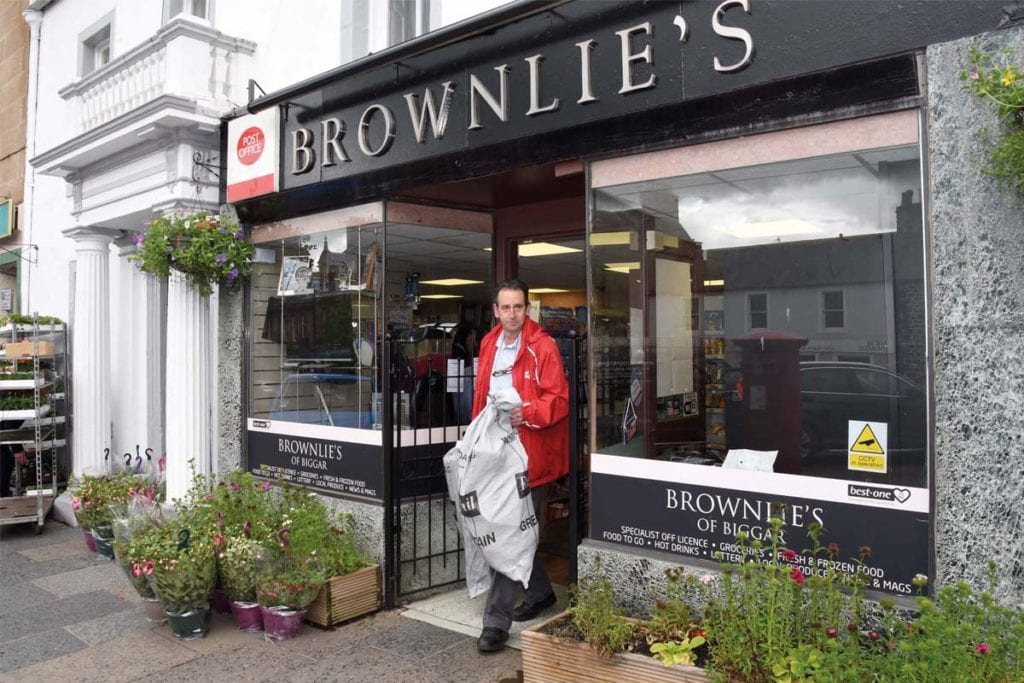 When they feared that one of their regular customers was about to fall victim to a scam, Bruce and Donna were quick to intervene.
"We do try to look after the customers," explained Bruce. "We had somebody trying to send a MoneyGram to somewhere bizarre, because they said that Microsoft were on the phone to them.
"We told them it wasn't real," said Donnna. "I knew that one of our staff knew his family, so we sent them round in their own time and spoke to his son, because he was about to go to another Post Office to do it there. And we managed to prevent it.
"So it's things like that, having information on who people are. You wouldn't necessarily have that in a big town or city. But we know that person, we know where they live, and we know who the right person is to speak to and sort that."
The Post Office has proved to be a true community hub in Biggar, with Brownlies also pushing the boat out for local schoolchildren at Christmas.
"We had taken the Post Office over in the August," said Donna, "and our children were at the after school club. It was quite fraught at this stage, as you can imagine, leading up to December in our first year of having the Post Office.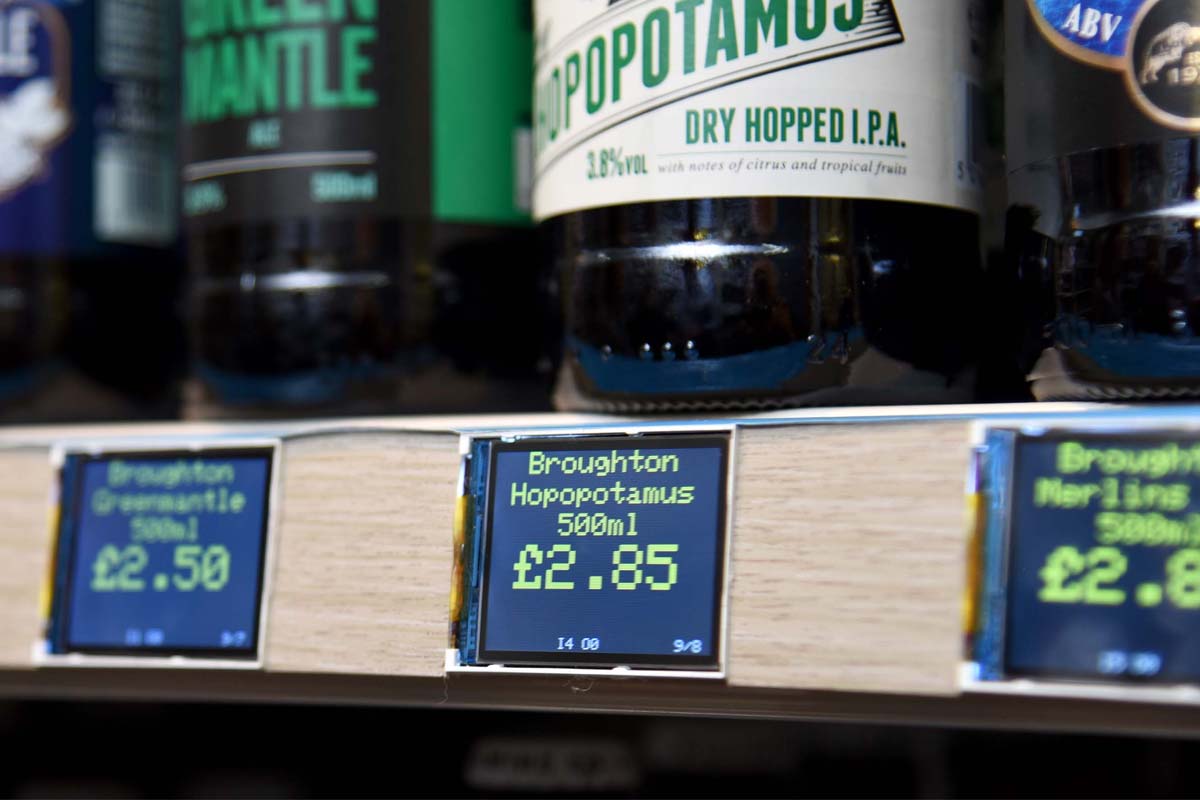 "I walked in to the after-school club to be confronted with my youngest son's teacher saying: 'Euan has invited all his class to come and visit your Post Office this week!'
"That has become an annual thing. So all the P1s come, and they post their letters to Santa.
"We have the ladies from the Healthy Living Programme come along, they have fruit, and they talk about healthy eating.
"After the first year – which was really the last thing we needed on our mind at that stage – we actually look forward to it now, and it all gets us in the Christmas spirit a bit more."
Bruce and Donna also extend their community spirit to the local Biggar gala day, which they help promote both in-store and on social media. And while some retailers may be nervous to launch a social media page, Donna stresses that modern c-stores simply "need to do it."
"You want new customers. Your customers are always changing, and people don't know what you've got if you're not telling them.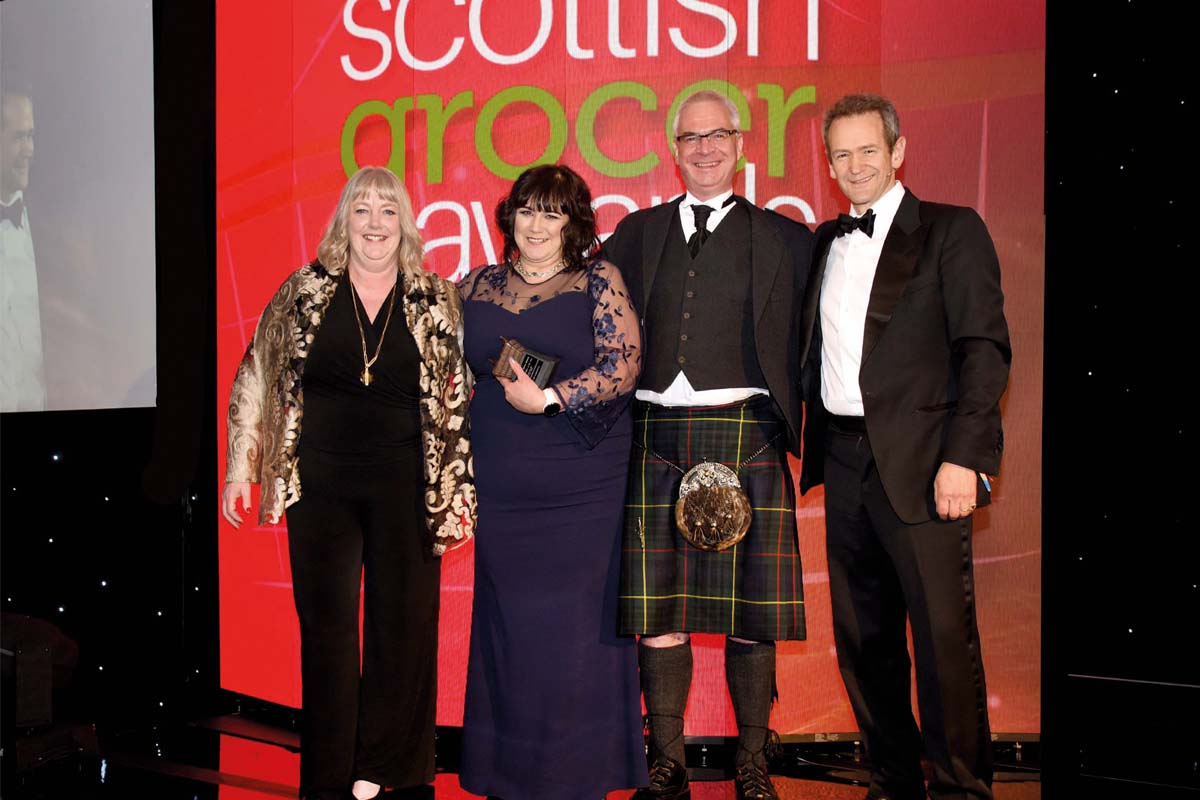 "When people come into the shop they are in a hurry.
"So if you want to promote something, whether it be that you've got gluten free products, or a new gin, or a new local product, you need to tell people.
"At Christmas we put up what the last posting dates are, so we can get people ready. If there are special offers, or a travel money sale then we put that online.
"And its free, it doesn't cost you anything. Even if you don't want to do it, you don't feel comfortable, if there is a younger staff member then they can do it."
But while Donna leaves social media to her more tech-savvy staff, Bruce is a bit of a whizz when it comes to new software.
He created his own electronic shelf-edge labels that automatically inform staff how much stock is available, updating from EPOS when a product is sold.
To prevent wastage if a fridge malfunctions or is left with its door open, Bruce also developed an app that sends him live information to his phone about what temperature all of his fridges are sitting at.
And as if that wasn't enough, the couple are currently in the process of setting up a Brownlies website to sell their extensive range of spirits across the globe.
To see more of Best-one at Brownlies, head over to YouTube.com/scottishgrocer.