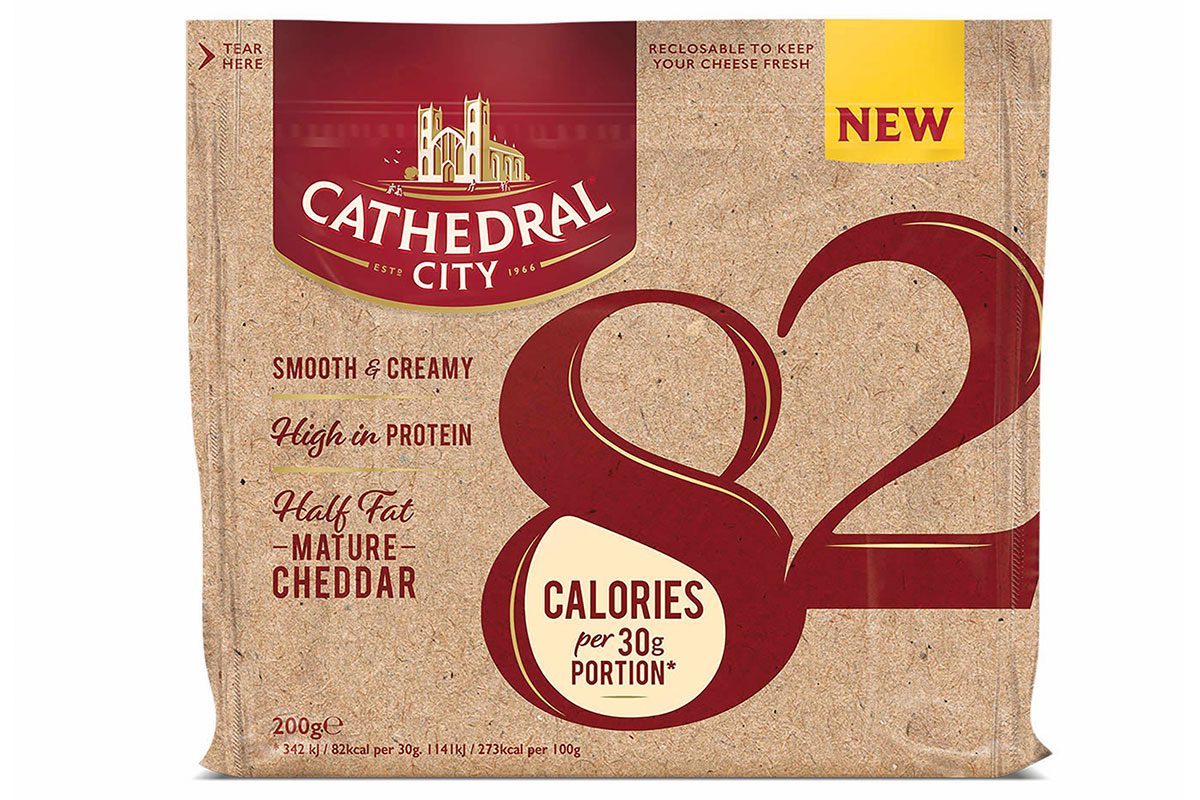 SHOPPERS are increasingly mindful of the calories that they consume, but that doesn't mean they want to compromise on taste.

Dairy Crest hopes it has hit this gap in the market with the launch of Cathedral City 82: a creamy cheese that contains 50% reduced fat and 33% fewer calories than standard cheddar.
Its name comes from the fact that it has 82 calories per portion, as well as being high in protein.
Cathedral City 82 comes in a range of Block (200g), Big Slice (150g, 5 x 30g slices) and Grated (180g) formats, with an RRP of £2.25, £2 and £2 respectively.
Nigel Marchant, Cathedral City marketing controller, said that the new range offers consumers "a healthier cheese that tastes great and that, at 82 calories per portion, they can readily incorporate into their daily diet."